Half House Truth: The Privileged Fact Check Against Tim Scott | Opinion
I grew up in Dubai. Though born into a south Louisiana family, when I was five we moved to the United Arab Emirates and only came home two months each summer until I was 15. My formative years were spent in far-off places. In college, I moved to Macon, Georgia, a small southern city that still thinks of itself as a large town. In Macon, I came to understand the history of the South is way more complicated than any paper trail could show.
Pleasant Hill is a decaying, crime-infested neighborhood in Macon. Poverty, drugs, broken families and crumbling homes intermix with slow gentrification. It was not always that way. Pleasant Hill had been a prosperous black middle-class neighborhood where musicians James Brown and Otis Redding grew up. But when all-white road planners paved Interstate 75 headed south out of Atlanta, they could have chosen to run it through Macon between Pleasant Hill and Shirley Hills—a well-to-do white neighborhood. Instead, they bulldozed right through Pleasant Hill, dividing families and collapsing the neighborhood.
As an example of this decision's effects, consider the Half House. The home belonged to one of the black families in Pleasant Hill, and the Department of Transportation took half of it for I-75. The family technically did not lose their home so they received no compensation. A review of property records would show continuous home ownership, but a decline in value that—for all an observer of the records would know—could have simply corresponded to the interstate being built a few feet away.
In 2005, as I was winding down my law practice, I represented a family trying to get their share of inherited land in rural Taylor County, Georgia. The land had been acquired by a former slave after the Civil War and amounted to several hundred acres. When the original landowner died in 1905, white landowners pressured the family to give up the land. As my clients told me, the family just kept the probate case open. In rural Georgia, as long as the taxes were paid, no one was going to complain and no one could pressure a sale with the property in probate.
My clients wanted to shut the probate case and claim a portion of the land for themselves, but they were opposed by others in the family who, one hundred years later, wanted to keep the property intact for the whole family to enjoy and use for hunting. We were successful in the case.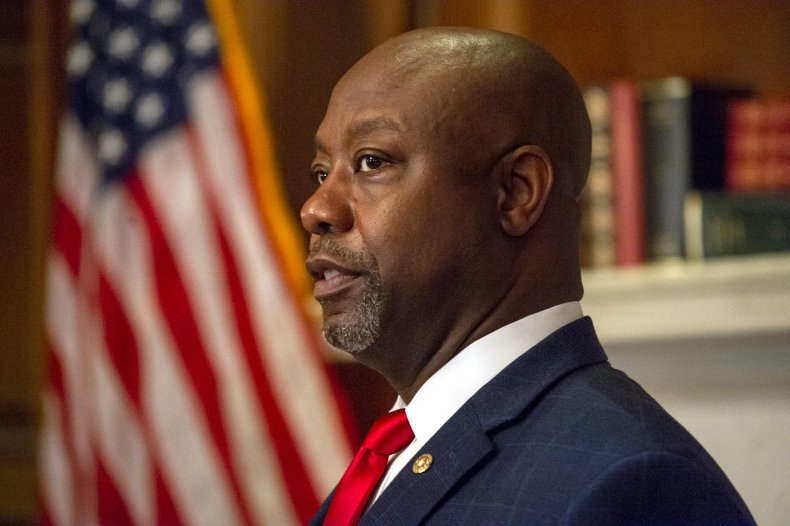 I relate these stories in light of the Washington Post's in-house fact checker, Glenn Kessler, attempting to fact check the story of South Carolina senator Tim Scott's family. Scott often speaks of his illiterate grandfather, who had to leave school at an early age to pick cotton. His grandfather never learned to read or write and had to farm the land before World War II.
Kessler, using legal records from the era, suggests Scott's story is rosier than Scott paints it. Kessler points out Scott's great-great-grandfather had amassed several hundred acres of land after the Civil War. Scott's great-grandfather was literate and farmed the family land. It was only Scott's grandfather who dropped out of school and never received an education.
The South, after the Civil War, did see black families acquire land and wealth. The South then saw white landowners respond with Jim Crow laws that degraded the supposedly "separate but equal" black schools and restricted the voting rights and civic participation of black families. Kessler falls into the same pattern white supremacists have used for years to explain that black Americans had it just fine in the South.
Using legal records, one can find land ownership, middle classes and good education among post-Civil War black families. It takes a closer look at real lives lived to see the constant fear, the bullying, the legal jeopardy, the degradation of schools and the need to drop out to protect hard-fought-for family land. It takes seeing the forest, not the trees.
News outlets like the Washington Post frequently lecture Americans about white privilege, systemic racism and other social ills. It is remarkable that its fact checker, whose own ancestry includes founding executives of Royal Dutch Shell, would suggest Senator Tim Scott needs to check his privilege. It shows a level of racism common among white progressive elites in this country. They look at the paper trail and make presumptions without trying to see a life actually lived. They see a black man and presume he must either live a common, collective story or not have lived as a black man at all.
Kessler's presupposition amounts to embracing the idea that "separate but equal" black society in South Carolina before World War II really was equal, and that a black landowner was no different than a white landowner. The paper trail should never be confused with the trials of life for black Americans in the Jim Crow South, but that is exactly what the Washington Post did. They should apologize.
Erick Erickson hosts the nationally syndicated Erick Erickson Show from Macon, GA.
The views expressed in this article are the writer's own.