Half of New Hampshire's Diversity Council Quits Over New Law, Citing Censorship Concerns
Half of the members of New Hampshire's Advisory Council on Diversity and Inclusion resigned in protest on Tuesday, citing concerns about a new law signed by Governor Chris Sununu limiting certain kinds of teaching on race and sex.
The letter, which was made public by the ACLU of New Hampshire, said the state budget signed by Sununu on June 25 includes a provision that "aims to censor conversations essential to advancing equity and inclusion in our state, specifically for those within our public education systems, and all state employees."
The letter added, "This will directly impact those who are working with some of our state's most vulnerable populations, including educators, child welfare workers, and law enforcement."
The provision in question prohibits public employees from teaching or training that an individual is inherently racist, sexist or oppressive—consciously or unconsciously—by virtue of their age, race, color, sex, gender identity, sexual orientation, religion or national origin.
Sununu originally rejected the provision that sought to ban discussion of "divisive concepts" in schools, stating in April that while he "doesn't like critical race theory as much as anyone" he wasn't going to approve a ban.
But as the bill made its way through the Legislature, Sununu supported an adapted Senate version that removed the term "divisive concepts" but still prevented government entities from teaching that some groups have inherent social advantages.
"We keep hearing that the words 'divisive concepts' are no longer in the budget language. But here's the thing: the language censoring school and workplace discussions has the same impact. Calling it something else doesn't change how dangerous this bill is," the ACLU of New Hampshire tweeted during the budget vote.
The resignation letter was signed by 10 of the 18 members of Sununu's Advisory Council on Diversity and Inclusion. The governor created the council in 2017, saying it would help ensure every person has an equal and full opportunity in the "Live Free or Die" state.
"Governor, we feel obligated to inform you that—contrary to your recent public statements—systemic racism does in fact exist here in New Hampshire," the resigning members wrote in their letter. "You appointed us to explore these issues, and we have reported our findings to you in detail every step of the way."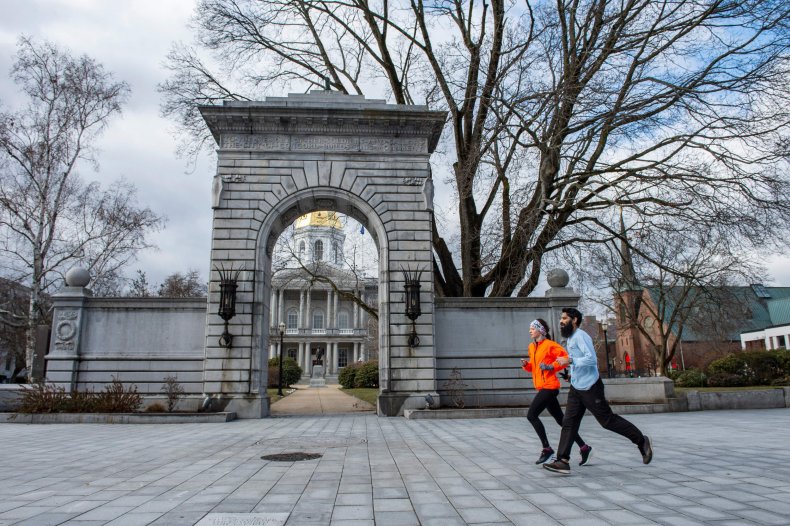 In response to the letter, Sununu blamed the ACLU for inserting politics "into an otherwise fruitful mission in addressing many issues of race and discrimination in our state."
"These politically charged actions will not deter the Council from advancing the good work they've accomplished and help move forward New Hampshire's efforts around messaging, training programs and diversity in the workplace," the governor said in a statement.
Sununu added, "There are many individuals who have expressed a willingness to join these efforts as we come out of the pandemic, and we have already started filling these vacancies with representatives from all walks of life."