Half of Republicans Back Joe Biden's COVID Relief Plan Because of Stimulus Checks: Poll
Half of all Republicans believe that President Joe Biden's $1.9 trillion COVID-19 relief package should be passed because of the proposed round of $1,400 stimulus checks, according to a new poll.
A 53 percent majority of Republicans support passing Biden's entire stimulus plan, with 50 percent citing the direct payments as the most convincing reason to support the plan, according to a survey that Democratic polling organization Navigator Research released on Thursday. A February 3 poll from Quinnipiac University, which is nonpartisan, found that 64 percent of Republicans supported the $1,400 checks while 37 percent supported the larger stimulus package.
The Navigator poll found that 73 percent of all Americans support the stimulus package, including 48 percent who "strongly" support it, while only 19 percent oppose the plan. A 65 percent majority also said that they trust Biden and the Democratic Party on the issue of "expanding coronavirus relief and unemployment benefits." Only 23 percent said the same of the Republican Party.
Most respondents agreed that "low income people" should the top priority for receiving financial relief amid the pandemic, with higher-earning Republicans being the only group to disagree. Republicans earning between $50,000 and $100,000 per year cited "working class people" as the top priority instead, while Republicans who earned more than $100,000 per year said that the money should first go to "small businesses."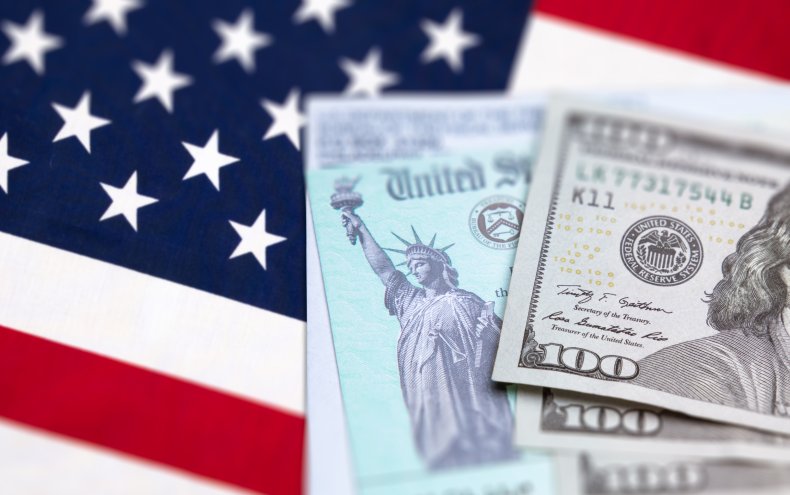 Republicans were also more likely to express concern that the government was "spending too much money" due to the pandemic. The poll found that Democrats and independents were more concerned that the government was not doing enough "to get help to regular people who have been most impacted by coronavirus." About half of Republicans earning less than $50,000 per year agreed, while two thirds of Republicans earning more than $100,000 said that spending too much was a greater concern.
Democrats and independents agreed with Republicans who cited the $1,400 stimulus checks as the most convincing reason to pass Biden's plan. The second most popular reason, regardless of party affiliation, was that it would "combat the coronavirus pandemic by surging vaccine distribution."
Other reasons cited included the notion that the relief package could help put the country "back on the road to recovery," boost jobs, safely reopen schools and help provide needed medical equipment, along with a perception that the package has bipartisan support.
The poll was conducted online among 1,067 registered U.S. voters between February 11 and February 15. It has a margin of error of 3 percent.
Newsweek reached out to the Republican National Committee for comment.
Update 2/19, 5:11 p.m.: This article has been updated to include the margin of error for the Navigator Research poll.