Five in ten Republicans think that appointing a replacement for Justice Ruth Bader Ginsberg in the U.S. Supreme Court should wait until after Election Day.
A national Reuters/Ipsos poll conducted the day following Ginsberg's death on Friday, found that the majority of Americans, 62 percent, think the vacancy should be filled by the winner of the election. Less than a quarter disagreed.
Republican leaders have also been divided on whether President Donald Trump should nominate a new justice before the end of his first term.
Senator Susan Collins of Maine and Senator Lisa Murkowski of Alaksa, both Republican, have publicly said they think the winner of the general election should make the nomination. These opinions help tip the scale against Trump, who is rushing to fill her seat "without delay."
His nomination would require the support of the Senate, which currently has a 53-47 Republican majority. In addition to Collins and Murkowski, two more Senate Republicans would be needed to split the confirmation.
Senate Majority Leader Mitch McConnell has vowed to give Trump's nominee a vote on the Senate floor.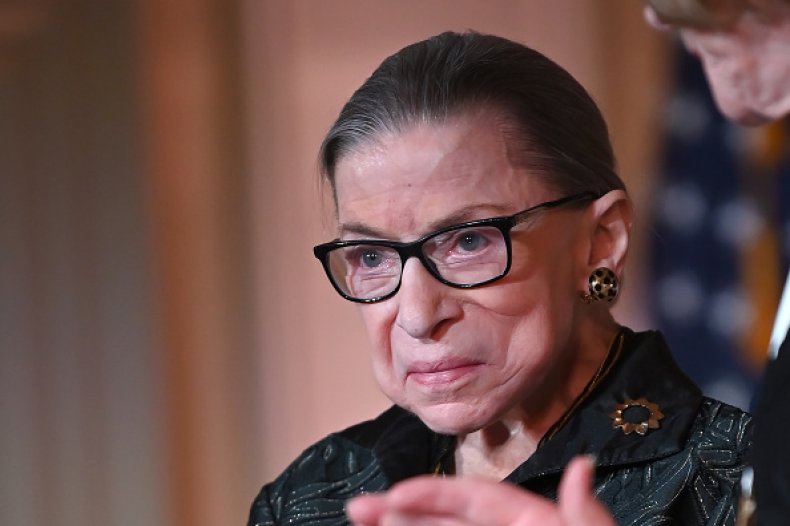 Democrats have urged that Ginsberg's replacement wait until after the election—the same way Justice Antonin Scalia's vacancy was delayed in 2016 when McConnell insisted that the Senate should not act during an election year.
"The American people should have a voice in the selection of their next Supreme Court justice," McConnell said four years ago. "Therefore, this vacancy should not be filled until we have a new president."
The fight over former president Barack Obama's Supreme Court nominee Merrick Garland came 269 days before Election Day. Ginsberg died 46 days before this year's vote.
Trump has previously expressed that he would aim to fill Ginsberg's seat with Judge Amy Barrett, a favorite among religious conservatives. A lifetime appointee from Trump would solidify at 6-3 conservative majority on the Supreme Court.
Trump has already appointed two justices to the Supreme Court during his presidency—Neil Gorsuch, who filled Scalia's vacancy in 2017, and Brett Kavanaugh, who was controversially confirmed in 2018 after sexual assault accusations from psychology professor Dr. Christine Blasey Ford.
The same online poll of over 1,000 participants found that eight out of 10 Democrats think the appointment should wait.
The poll also found that Ginsberg's death has strengthened interest in voting on both sides. Thirty percent of Americans said her recent passing will make them more like to vote for Democratic nominee Joe Biden while another 25 percent said they were more likely to support Trump now.