Hall-of-fame Bills Quarterback Jim Kelly Says Oral Cancer Is Back
Hall-of-Fame quarterback Jim Kelly, who led the Buffalo Bills to four Super Bowls, announced March 1 that he is fighting oral cancer for the third time.
"As our family has faced many trials and triumphs throughout the years, you have blessed us with your prayers. We are asking for those prayers once again," Kelly said in a statement. "The oral cancer we hoped would be gone forever has returned."
Oral cancer falls within the realm of head and neck cancers and can include malignancies on the lips, the tongue, the back of the mouth or throat, the tonsils and the tissue around the jaw, among other locations. According to the Oral Cancer Foundation, signs of cancer in those areas could include trouble swallowing, chewing or speaking, numbness or an earache.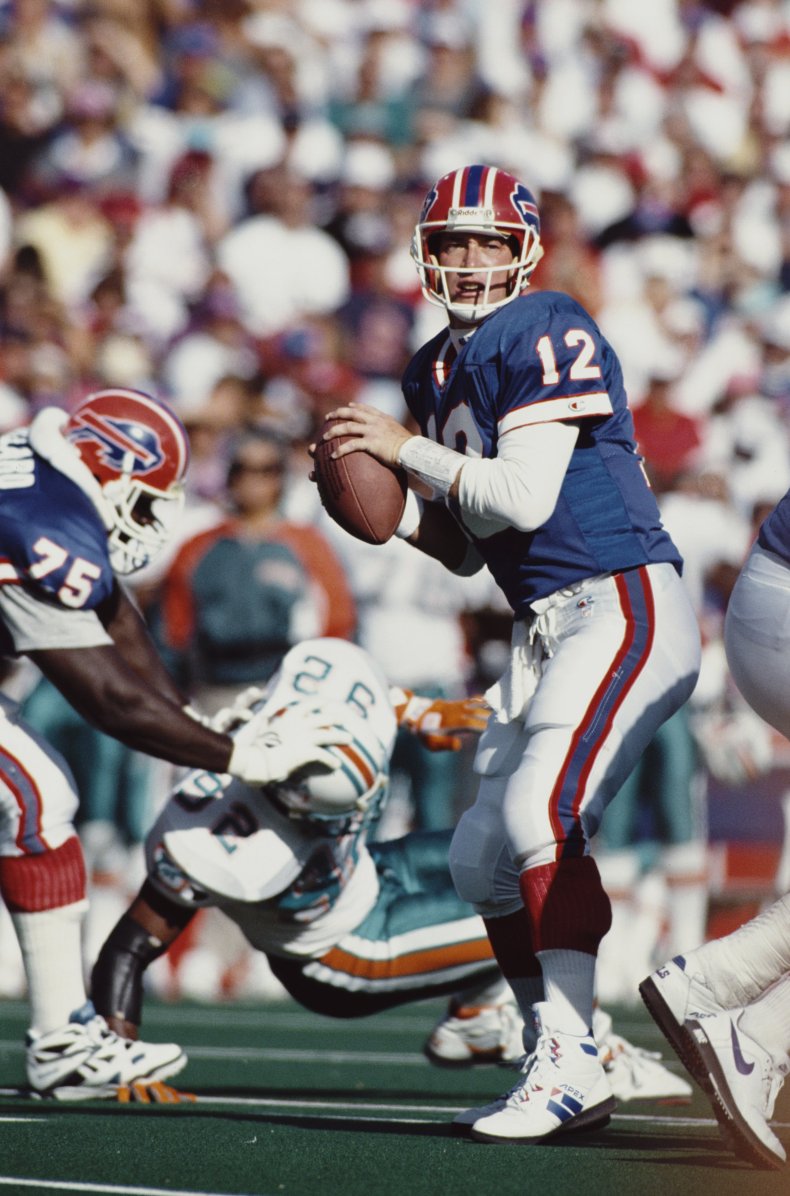 The foundation estimates that almost 10,000 people die from oral cancers every year.
Kelly played 11 seasons in the NFL, all with Buffalo, and is most well-known for leading the team to four consecutive conference championships between 1991 and 1994, although the Bills subsequently lost the Super Bowl each time.
The Bills have since retired Kelly's number 12 jersey and he was inducted into the Pro Football Hall of Fame.
The quarterback was first diagnosed with the cancer in 2013 and had part of his upper jaw removed, according to Sports Illustrated. He received radiation and chemotherapy the following year when more cancer was found.
"Jim is a tough and courageous man and we know he will fight this battle with strength and determination," the Buffalo Bills organization said in a statement, responding to Kelly's announcement. "The Buffalo Bills will support the Kelly family during this trying time and we ask our fans to pray for the family as Jim begins the treatment process and the road to recovery."