Hall of Fame QB Brett Favre Urges Parents to Not Let Kids Play Tackle Football Until 14
Former NFL quarterback Brett Favre, in a new public service announcement, urges parents to not let their children play tackle football until they are 14 years old to prevent them from developing brain damage.
The video, in partnership with the Concussion Legacy Foundation, aims to raise awareness about chronic traumatic encephalopathy—more commonly known as CTE—a brain disease associated with repeated brain injuries including concussions. Studies have tied CTE to tackle football, a sport involving relatively frequent blows to the head.
The PSA urges parents to instead have their children play flag football, which advocates say is safer.
Favre is depicted at three different points in his life in a conversation with his parents about why they should not let him play tackle football. The PSA begins with a child approaching his parents about his concerns about CTE.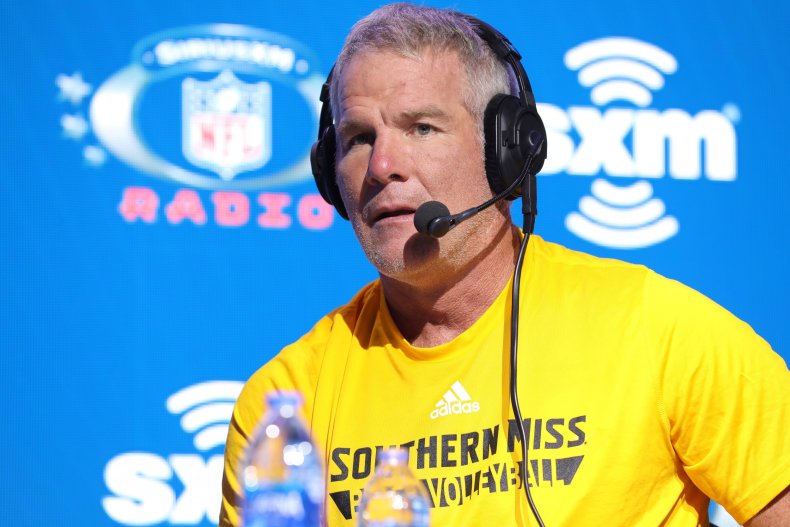 "The more years I play, the more I'm at risk," he said. He points out that by the time he is in high school, he could have been playing tackle football for up to 13 years and could already be suffering from CTE.
As an adult, Favre explained the dangers of CTE—including depression, violence and other cognitive issues.
"When I'm your age, what will matter to me is not my youth football career, but that like you, I'm a great parent and I can provide for my family," he said.
The video then circles back to the child, asking his parents to not let him play tackle football.
"So please, keep me out of tackle football until I'm 14," he said.
Favre, who has previously said he believes he may have CTE—which cannot be diagnosed in a living person—joined the hosts of NBC's Today show Tuesday to discuss the advertisement.
"Concussions are a very, very, very serious thing, and we're just kind of scraping the surface of how severe they are and what are the repercussions," he said.
He said his own grandsons have not mentioned playing football and that he will not suggest it for them. "If they choose to play, I will support them, but I am not going to encourage them in any way to play," he said.
"I'm just fearful of what concussions can do," he said. "And it only takes one."
He said that the NFL has implemented many good polices and rule changes to help protect players, but until there is a treatment for CTE, "the best way to avoid concussions is not play at all."
Newsweek reached out to an agent for Favre for further comment Tuesday afternoon but had not heard back by publication time.