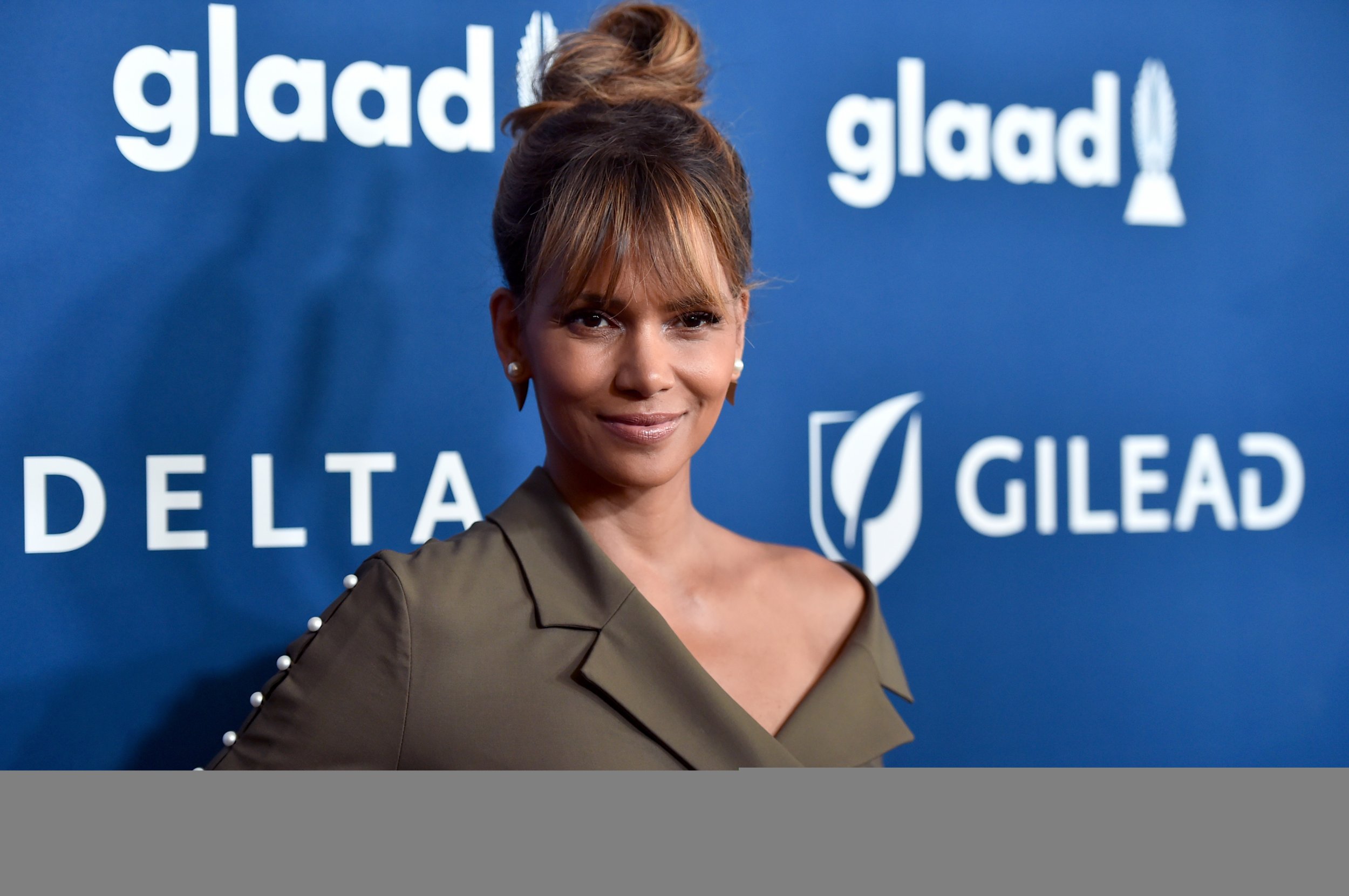 When Prince Harry was in high school, he decorated his dorm room walls just like any other teenager—and Halle Berry noticed she was on his wall in the photos that resurfaced from his time at Eton College Tuesday.
"Ok #PrinceHarry, I see you," the actor tweeted Wednesday. She also added the hashtag #HalleBerryPosta and tagged Missy Elliott, whose 2002 song, "Work It," features the lyric, "Don't I look like a Halle Berry poster?" She included photos of a report of the pictures resurfacing online, as well as a close-up of her poster.
In a photo from the dorm room at Eton College, Prince Harry is seen sitting in a chair between a desk and a dresser, with posters on the wall behind him. Berry's is in the center in the middle of a tapestry. There appear to be two women in bikinis on either side of Berry's picture on the tapestry, as well as photos of women in swimsuits elsewhere on the wall.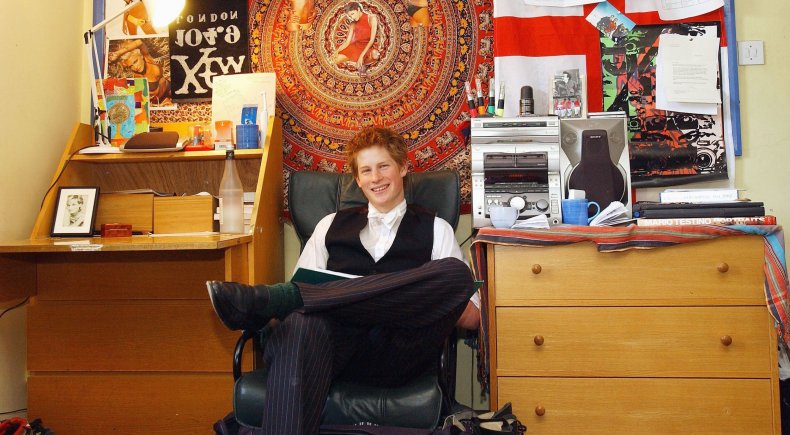 Prince Harry boarded at Eton College in Eton, England, from 1998 to 2003, and near the end of his time there, photographers were allowed to take pictures of what life was like for him at 18 years old.
The photo of him sitting in his dorm shows he had a black and white photo on this desk of his mother, Princess Diana. She tragically died in a car crash in 1997. There's a flag of England hanging on the wall next to the tapestry, as well as photos. There are dorm essentials like tea cups and mugs, a stereo and speakers, an electric toothbrush and a desk lamp on the desk and dresser.
Other photos that resurfaced from May 2003 show Harry studying at his desk in his dorm room, making toast in the house library, polishing his Combined Cadet Force (CCF) boots and posing next to a bronze statue of Perseus holding the Gorgon's head in the King of Siam's Gardens. They also feature him standing at an easel and next to a skeleton in Eton's Drawing School, standing between two of his works of art and operating a 120-year-old Colombian relief printing press.
In addition to calling attention to her image in those photos, Berry used her social media accounts to commemorate the 20th anniversary of Why Do Fools Fall in Love Tuesday. "Sometimes you work on a movie and sometimes that movie introduces you to someone that makes you a better person for it," she wrote on Instagram. "@Larenztate? You'll ALWAYS be my #TooFineTuesday – thank you for being the ultimate #RideOrDie! So much love to my sister wives @iamlelarochon and @msvfox—for the record, y'all? I'M Mrs. #FrankieLymon!!"
The 1998 film about three women claiming to be doo-wop singer Frankie Lymon's widow stars Berry, Lela Rochon and Vivica A. Fox and Larenz Tate.