Hallmark Channel's Countdown to Christmas—Full List Holiday Movies Airing on Network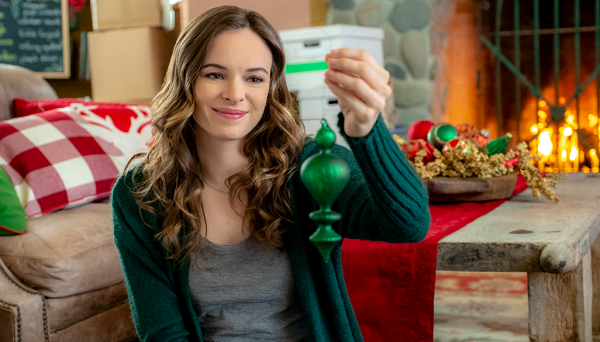 Halloween hasn't even passed, but that didn't stop the Hallmark Channel from invoking some holiday cheer. The network is bringing the spirit of old Saint Nick early with its annual Countdown to Christmas movie marathon, which officially kicks off on Friday.
During the Countdown to Christmas marathon, holiday lovers will be delighted to nonstop family films on the Hallmark Channel and Hallmark Movies & Mysteries stations. The holiday-themed coverage will last until the New Year arrives on January 1.
In addition to the 24/7 Christmas coverage, each weekend leading up to the New Year will feature a particularly special Hallmark original. Not only does the lineup include classic Hallmark holiday films like the network's hall-of-famer, Christmas Everlasting, starring Tatyana Ali, Dondre T. Whitfield and Patti LaBelle, but plenty of new holiday originals are set to premiere during the countdown like Candace Bure's latest Hallmark movie A Shoe Addict's Christmas and Lacey Chabert's Pride, Prejudice, and Mistletoe. In total, 22 brand new Hallmark holiday films will debut throughout the countdown.
Check out the full Countdown to Christmas movie lineup airing on Hallmark below.
October 27: Christmas at Pemberley Manor
November 3: Christmas Joy
November 4: Road to Christmas
November 10: It's Christmas, Eve
November 11: Christmas in Love
November 17: Christmas at Graceland
November 18: Christmas in Evergreen: Letters to Santa
November 21: Christmas at Grand Valley
November 22: Christmas at the Palace
November 23: Pride, Prejudice, and Mistletoe
November 24: Christmas Everlasting
November 25: A Shoe Addict's Christmas
December 1: Mingle All the Way
December 2: A Majestic Christmas
December 8: Homegrown Christmas
December 9: Christmas Wonderland
December 15: A Gingerbread Romance
December 16: Entertaining Christmas
December 22: Jingle Around the Clock
December 23: Christmas Made to Order
December 25: When Calls the Heart
December 29: A Midnight Kiss