Hallmark 'Countdown to Christmas' 2019: All the New Holiday Movies Coming This Year
According to Hallmark Channel, the holiday season has begun, with their "Countdown to Christmas 2019" series of movies now airing on Hallmark Channel and Hallmark Movies & Mysteries.
Dolly Parton, Patti LaBelle and Kristen Chenoweth are among the actors who will be appearing across the next two months of Christmas films.
Blake Shelton will also be back to produce Time for You to Come Home for Christmas, a sequel to the 2018 film based on one of his songs, Time for Me to Come Home for Christmas.
The 10th anniversary year of "Countdown to Christmas" on Hallmark will include 24 new films, while Movies & Mysteries will air 16 new films as part of their "Miracles of Christmas" strand. Here's when you can watch the 40 new holiday movies this year on Hallmark.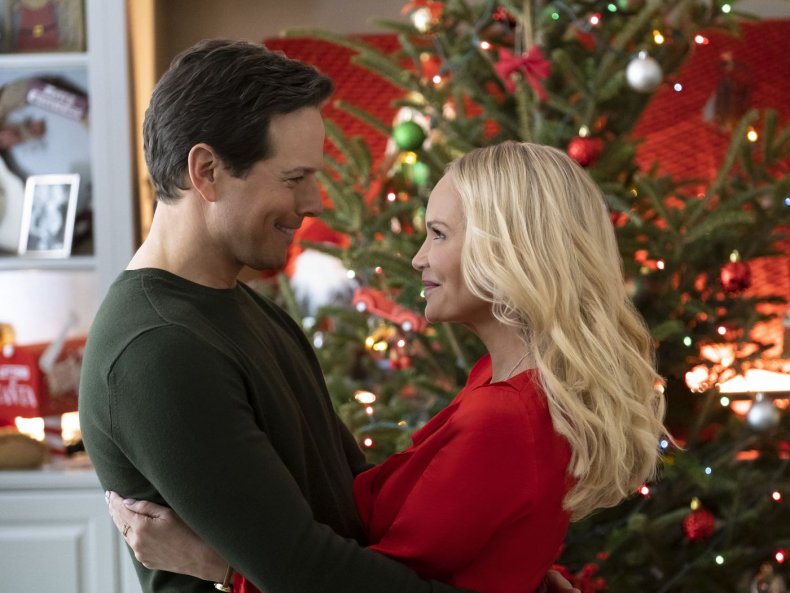 Countdown to Christmas 2019 Schedule
All films air at 8 p.m. on Hallmark Channel. All synopses courtesy of Hallmark
Saturday, October 26
Christmas Wishes & Mistletoe Kisses
Weeks before Christmas, Abbey is hired to decorate the estate of businessman Nick. She must break down the wall between her and Nick, all while keeping the holiday spirit alive. Stars Jill Wagner, Matthew Davis and Donna Mills.
Saturday, November 2
Merry & Bright
Cate and Gabe work together to make a candy cane company profitable and find love during the holidays. Stars Jodie Sweetin, Andrew Walker and Sharon Lawrence.
Sunday, November 3
Christmas Scavenger Hunt
When Belinda heads to her hometown for the holidays, things get complicated when she is forced to team up with her ex Dustin for the towns annual Christmas Scavenger Hunt. Stars Kevin McGarry and Kim Shaw.
Saturday, November 9
Picture a Perfect Christmas
A successful, busy photographer takes a few days off around the holidays to visit and care for her grandmother. While there, she temporarily fills in as nanny for the young boy next door and discovers unlikely romance with his uncle. Stars Merritt Patterson and Jon Cor.
Sunday, November 10
The Mistletoe Secret
Aria Eubank convinces a famous travel writer to do a feature story on her beloved hometown, however, when the travel guru and his ghostwriter both show up, Aria finds her heart torn between Sterling Masters and Alex Barlett, the man who has genuinely fallen for her. Stars Kellie Pickler, Tyler Hynes and Patrick Duffy.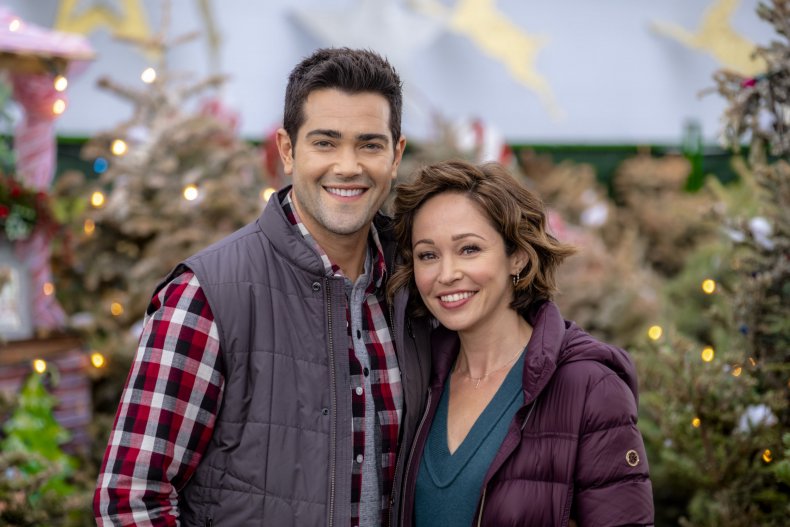 Saturday, November 16
Christmas Under the Stars
Nick loses his high finance job right before Christmas. Lost, he takes a gig at a tree lot where he meets Julie and her son, Matt. Julie is dealing with the recent death of her father which has caused significant changes for her. Stars Jesse Metcalfe, Autumn Reeser and Clarke Peters.
Sunday, November 17
Write Before Christmas
Jessica sends Christmas cards to five people who impacted her - the aunt who raised her, her brother in the military, a former popstar whose music helped her through hard times, the music teacher who inspired her and her best friend who always tells the truth. Stars Torrey DeVitto, Chad Michael Murray, Grant Show, Lolita Davidovich and Drew Seeley.
Saturday, November 23
Christmas at Graceland: Home for the Holidays
Harper returns to Memphis for the holidays and nannies for wealthy widower Owen. As they prepare for a joint event at Graceland, their feelings grow for each other. Harper realizes she enjoys living near family and must decide if Memphis will be her forever home. Stars Adrian Grenier, Kaitlin Doubleday, Priscilla Presley and Chase Bryant.
Sunday, November 24
A Gift to Remember 2: Cherished Memories
Harper returns to Memphis for the holidays and nannies for wealthy widower Owen. As they prepare for a joint event at Graceland, their feelings grow for each other. Harper realizes she enjoys living near family and must decide if Memphis will be her forever home. Stars Ali Liebert, Peter Porte and Tina Lifford.
Monday, November 25
A Christmas Duet
Former couple and pop music duo Averie and Jesse unexpectedly reunite at her inn during the holidays. As they spend time together, they rediscover long-buried feelings and must decide if they are meant to live their lives solo or in harmony together. Stars Chaley Rose, Rome Flynn and Teryl Rothery.
Tuesday, November 26
Double Holiday
Rebecca must throw the company holiday party with office rival, Chris. It coincides with Hanukkah, so she must juggle her work, family traditions, and nemesis to make the party a success. Stars Kristoffer Polaha and Carly Pope.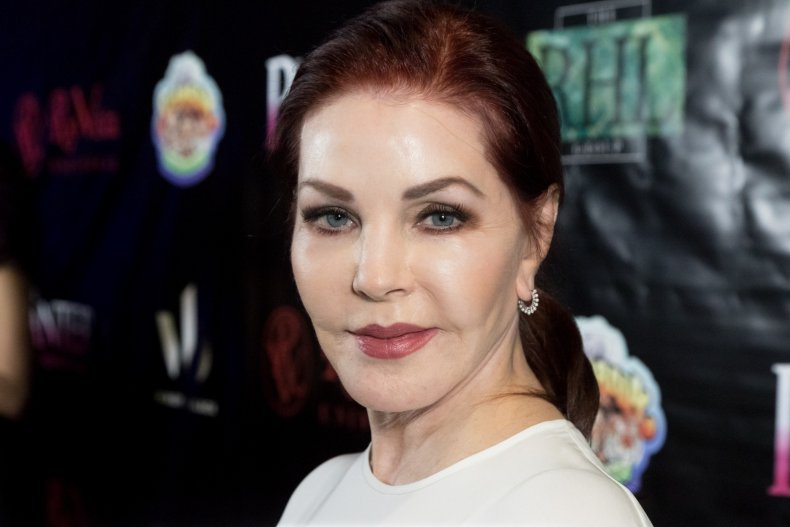 Wednesday, November 27
The Christmas Club
Two busy strangers meet when they help an elderly woman find her lost Christmas savings. Thanks to fate and Christmas magic, they also find something they were both missing... true love. Stars Elizabeth Mitchell and Cameron Mathison.
Thursday, November 28
Check Inn to Christmas
Julia Crawley and Ryan Mason must unite their families during Crestridge's Centennial Christmas celebration in order to save their family inns from a chain resort. Stars Rachel Boston and Wes Brown.
Friday, November 29
Christmas at the Plaza
When historian Jessica is hired to create The Plaza's Christmas display, she finds more than facts while teaming up with handsome decorator Nick to bring the display to life. Stars Ryan Paevey and Elizabeth Henstridge.
Saturday, November 30
Christmas in Rome
Angela, an American tour guide in Rome, agrees to teach a culture-shocked businessman named Oliver about the heart of Rome at Christmas. In the process, both may find that Rome is where the heart is. Stars Lacey Chabert and Sam Page.
Sunday, December 1
Christmas Town
Lauren leaves everything behind in Boston to embark on a new chapter in her life and career. On an unforeseen detour to the town of Grandon Falls, she discovers love and family, helping her to embrace the magic of Christmas. Stars Candace Cameron Bure, Tim Rozon and Beth Broderick.
Saturday, December 7
A Christmas Love Story
Youth choir director Katherine discovers Danny, who has a golden voice and enlists him for the big Christmas Eve show, despite his widowed father Greg's resistance. While she is successful at winning over Greg, Danny has a secret which affects both his father and Katherine's relationship. Stars Kristin Chenoweth, Scott Wolf, Keith Robinson and Kevin Quinn.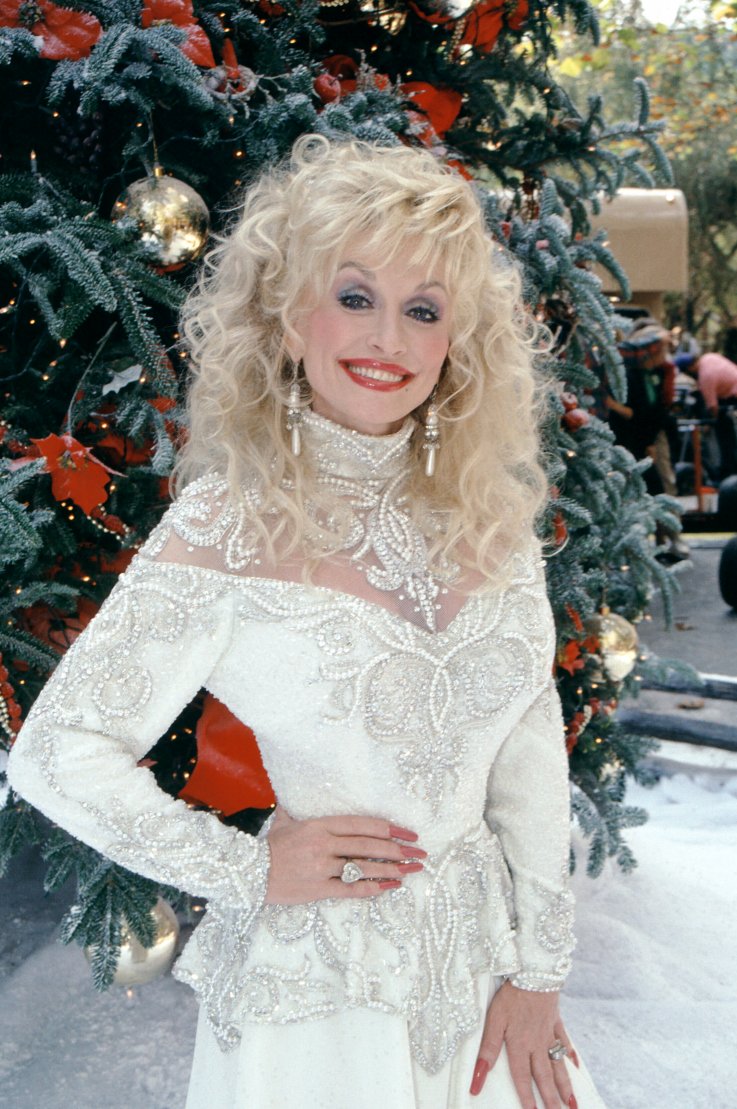 Dolly Parton will star in "Christmas in Dollywood."
Ron Davis/Getty
Sunday, December 8
Christmas at Dollywood
Rachel Lewis is a single mom and award-winning Broadway producer who learns investors have mismanaged her latest theatrical -- a holiday extravaganza -- into bankruptcy, forcing the show to close before it even opens. Dismayed, Rachel's friend calls from Tennessee to tell her about an opportunity to produce a show for the 20th anniversary of the Smoky Mountain Christmas Festival at Dollywood. The only caveat? Rachel will have to work with Luke Hakman, Dollywood's entertainment director who sees the holiday show as a stepping stone to become the park's new general manager. As the pair make compromises to please their boss, Rachel and Luke realize love can come in the most unexpected of places. Stars Danica McKellar, Niall Matter and Dolly Parton.
Saturday, December 14
Christmas in Evergreen: Tidings of Joy
No synopsis released yet. Stars Paul Greene, Maggie Lawson, Barbara Niven, Holly Robinson Peete, Rukiya Bernard, Colin Lawrence, Ashley Williams and Jill Wagner.
Sunday, December 15
Holiday Date
No synopsis yet. Stars Brittany Bristow and Matt Cohen.
Saturday, December 21
It's Beginning to Look a Lot Like Christmas
No synopsis yet Stars Eric Mabius.
Sunday, December 22
A Cheerful Christmas
No synopsis yet. Stars Erica Deutschman and Chad Connell.
Wednesday, December 25
When Calls the Heart Christmas
No synopsis yet Stars Erin Krakow, Pascale Hutton, Jack Wagner, Kavan Smith, Kevin McGarry, Paul Greene, Chris McNally, Martin Cummins and Andrea Brooks.
Saturday, December 28
New Year, New Me
No synopsis yet. Stars Aimee Teegarden.
Miracles of Christmas 2019 schedule
All films air at 9 p.m. on Hallmark Movies & Mysteries. All synopses courtesy of Hallmark
Friday, October 25
A Merry Christmas Match
Corey lives in a ski village where she works at an antique shop. When LA Hunk Ryder Donnelly comes into her shop, sparks fly. Does she owe it to her dad's memory to stay in Harmony or owe it to her heart and finally listen when love calls? Stars Ashley Newbrough and Kyle Dean Massey.
Thursday, October 31
Nostalgic Christmas
When Anne helps her father close the family's toy store, what she finds will help inspire an entire town that is need of some Christmas cheer. Stars Brooke D'Orsay and Trevor Donovan.
Friday, November 1
Two Turtle Doves
Dr. Sharon Hayes returns home to search for a beloved family heirloom. With the help of an adorable little girl and her dispirited father, together they rediscover the magic of Christmas. Stars Nikki DeLoach and Michael Rady.
Thursday, November 7
A Blue Ridge Mountain Christmas
Hotel manager Willow returns to her stunning Virginia hometown to help her sister plan a Christmas wedding at the inn her family once owned. She must work with current owner and single dad David, who wants to let go of the past. Stars Rachael Leigh Cook and Benjamin Ayres.
Friday, November 8
Holiday for Heroes
A woman (Egan) and a soldier (Blucas) exchange letters for a year before their worlds collide. Stars Marc Blucas, Melissa Claire Egan and Patti Murin.
Thursday, November 14
A Christmas Miracle
Ever-optimistic single mom Emma Sanderson is looking for a Christmas miracle to write about for the lifestyle magazine at which she has landed a temporary job. While following her lead on the story, Emma discovers unexpected romance with a supportive colleague and takes it upon herself to bring about a Christmas miracle for a lonely street musician. Stars Tamera Mowry-Housley, Brooks Darnell and Barry Bostwick.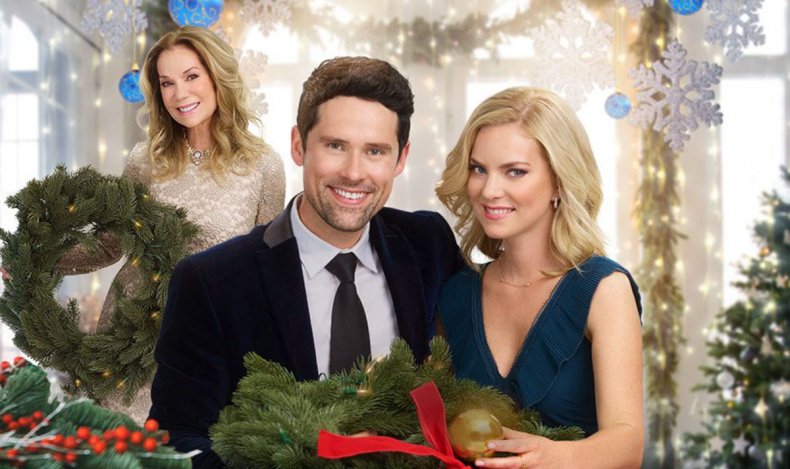 Friday, November 15
A Godwink Christmas: Meant For Love
Multiple coincidences and a chance meeting bring Alice and Jack, two strangers from very different family backgrounds, together for a weekend wedding celebration. Encouraged by her family, led by mom Olga, Alice slowly lets go of her reservations about meeting someone new following a failed long-distance relationship. Meanwhile, more and more Godwinks – those coincidences that aren't really coincidences at all – bring Alice and Jack closer as each attempts to balance the newfound attraction with their complicated professional lives. Stars Kathie Lee Gifford, Cindy Busby and Benjamin
Thursday, November 21
Holiday Hearts
While planning an annual Christmas party, Peyton is forced together with Ben to care for a friend's daughter. As they find their Christmas spirit, will there be some romance along the way? Tars Ashley Willams and Paul Campbell.
Friday, November 22
Our Christmas Love Song
When country star Melody Jones is accused of plagiarizing her holiday single, she returns home to spend Christmas with her estranged family and old flame and learns what is important in life. Stars Alicia Witt and Brendan Hines.
Friday, November 29
Sense, Sensibility & Snowmen
The film centers on Christmas enthusiast party planners Ella (Krakow) and her sister, Marianne, who clash with their client, Edward (MacFarlane), who is a not-so-jolly toy company CEO. Stars Erin Krakow, Luke Macfarlane and Kimberley Sustad.
Thursday, December 5
A Homecoming for the Holidays
Country singer Charlotte is home for the holidays and brother Ryan's fellow ex-soldier Matt is in town. Writing her new album, Charlotte works with Matt to build a house for a friend in town. Stars Laura Osnes and Stephen Huszar.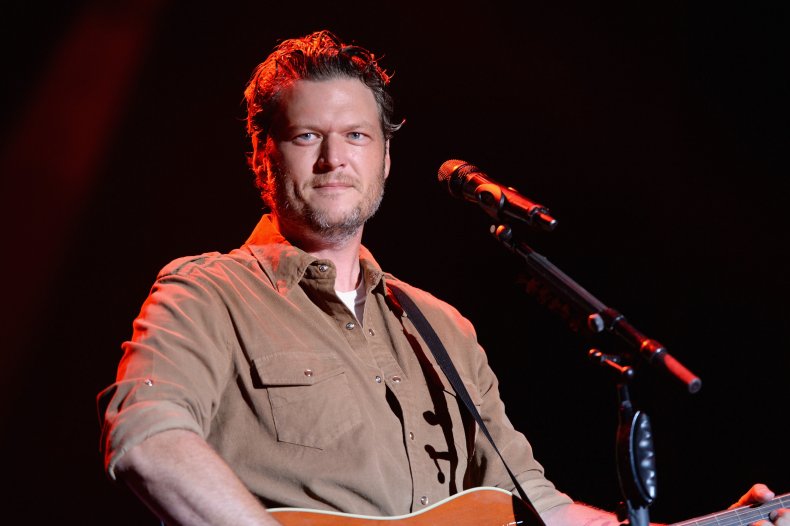 Friday, December 6
Time for You to Come Home for Christmas
A recent widow travels with her son to Virginia hometown for Christmas. On the way they meet a man, who is also heading to the same destination. As they continue to spend time together, the pair grows closer. Stars Alison Sweeney and Lucas Bryant. Produced by Blake Shelton.
Thursday, December 12
Christmas in Montana
No synopsis yet. Stars Kellie Martin and Colin Ferguson.
Friday, December 13
Angel Falls: A Novel Holiday
No synopsis yet. Stars Jen Lilley and Carlo Marks.
Thursday, December 19
Christmas On My Mind
No synopsis yet. Stars Ashley Greene and Andrew Walker.
Friday, December 20
A Family Christmas Gift
No synopsis yet. Stars Holly Robinson Peete, Patti LaBelle and Dion Johnstone