Hallmark, Sephora Drop Lori Loughlin and Daughter Olivia Jade Following College Acceptance Scam
Since news broke of Full House actress Lori Loughlin's alleged involvement in a $25 million college admission scam, the 54-year-old was dropped by Hallmark Thursday.
Her daughter Olivia Jade was also dropped from makeup giant Sephora.
"After careful review of recent developments, we have made the decision to end the Sephora Collection partnership with Olivia Jade, effective immediately," the makeup retailer announced in a statement.
The 19-year-old social media influencer had various face palettes and makeup brushes available on Sephora's website. Her page has since been deactivated.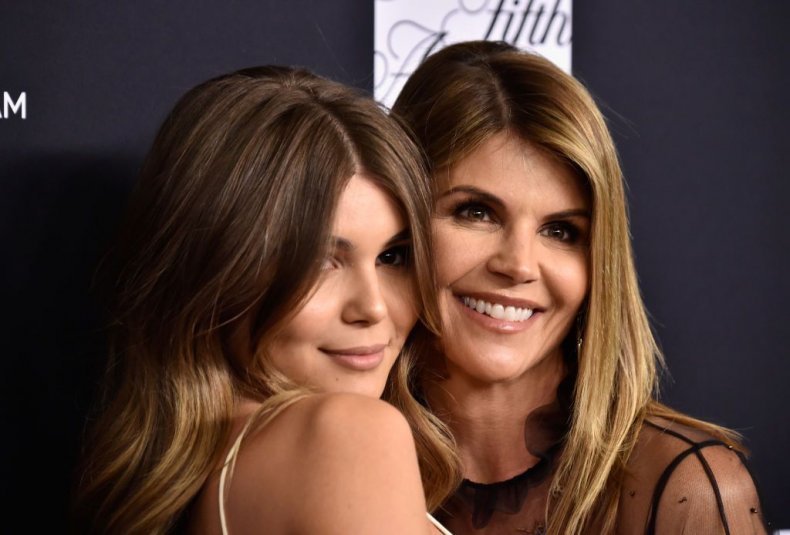 The 19-year-old was also connected with Princess Polly, an the online clothing retailer. That company has reportedly also cut ties from the teen following the scandal.
Loughlin's daughter, born Olivia Giannulli, also has partnerships with Amazon, Dolce & Gabbana, Lulus and Marc Jacobs Beauty; not all of those companies have issued a public statement regarding recent developments.
Prior to surrendering herself to the FBI Wednesday, Loughlin was in Canada filming a movie with Hallmark. The actress was starring as Abigail Stanton on the Hallmark Channel's original series When Calls the Heart, but on Thursday, the TV network reportedly "cut ties" to Loughlin.
A representative for the Hallmark Channel previously had "no comment" on the situation, according to Yahoo News. Hallmark Cards Inc. has stopped development of all productions involving Loughlin, saying it was "saddened" by the allegations, according to a TMZ report.
This isn't the first time Giannulli's college attendance has made headlines. In a YouTube video published in August 2018, the social media influencer told her nearly 2 million subscribers that she wanted to attend college for the full experience of "game days" and "partying."
"I don't know how much of school I'm gonna attend," the 19-year-old said in the video. "But I'm gonna go in and talk to my deans and everyone, and hope that I can try and balance it all. But I do want the experience of, like, game days, partying…. I don't really care about school, as you guys all know."
Giannulli published an apology just two days later, after numerous commenters called her "privileged" and a "spoiled brat."
"I said something super ignorant and stupid, basically. And it totally came across that I'm ungrateful for college—I'm going to a really nice school. And it just kind of made it seem like I don't care, I just want to brush it off," the 19-year-old said in the video. "I'm just gonna be successful at YouTube and not have to worry about school."
She added: "I'm really disappointed in myself."
As previously reported, Loughlin was charged with conspiracy to commit mail fraud and honest services fraud by allegedly paying Ivy league colleges millions of dollars to secure their children's admissions, and paying for college entrance exam preferential treatment.
Also charged with the same counts is actor Felicity Huffman, best known for her role on Desperate Housewives. Huffman is reportedly in police custody, according to the New York Daily News. Both Huffman and Loughlin allegedly had their phone calls recorded by the FBI, which helped to indict them.
Loughlin and Huffman did not immediately respond to Newsweek's request for comment.
A handful of elite universities were named as the targets of the fraud. Georgetown University, University of California Los Angeles, University of Texas, Yale University, Stanford University, Wake Forest University, University of Southern California and the University of San Diego were named by NBC. The schools were reportedly not involved in the exchange. Instead, some coaches were named in the scandal for accepting money.
Giannulli announced in September via Instagram that she was "officially a college student," through a sponsored post through Amazon Prime. USA Today reported that she was a freshman at the University of Southern California.