Halloumi Crisis: Shortage Looms As China Falls in Love With Rubbery Cheese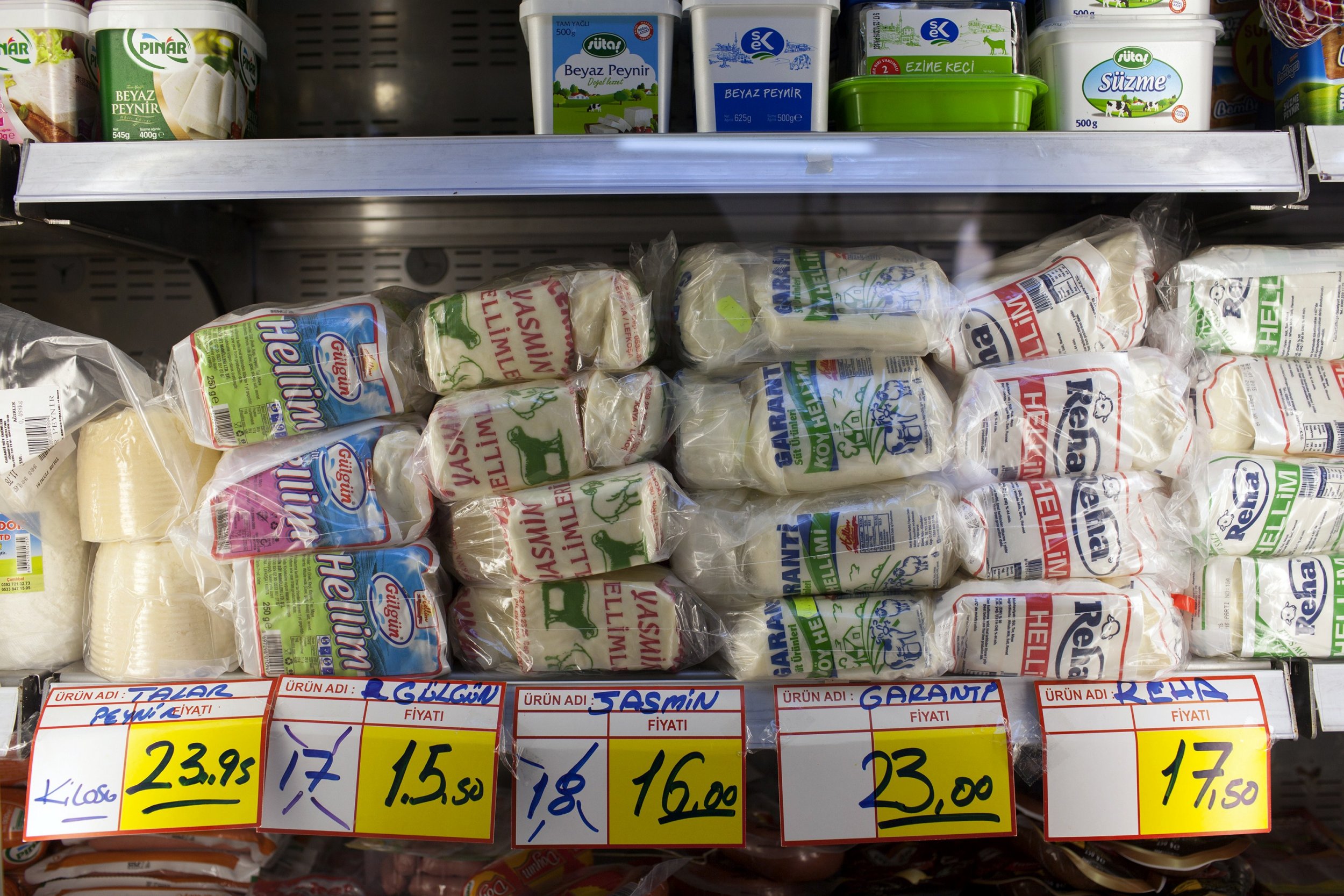 A shortage of halloumi cheese looks likely as farmers in Cyprus struggle to cope with the ever-increasing rise in demand, coupled with its newfound popularity in China.
The salty, rubbery cheese, traditionally made from a mixture sheep's, goat's and cow's milk in the tiny European island, is growing in popularity worldwide after being a staple of the Mediterranean country's diet for centuries.
However, farmers have expressed concerns they cannot keep on supplying enough of the cheese following a protocol allowing the export of dairy products to China being signed between Agriculture Minister Costas Kadis and Minister of the General Administration of Customs of China Ni Yuefeng, reports Cyprus Mail.
If China, a country not traditionally known for its love of dairy products, continues to gain a taste for the cheese, it could spell problems for worldwide supply. Halloumi, which can be used in salads, burgers or as a meat alternative at a barbeque, is already popular among the country's middle classes.
Newsweek subscription offers >
"It's difficult enough servicing demand in the UK, Germany, Sweden, Denmark and Australia," dairy farmer Alexis Pantziaros told The Guardian from his farm outside Larnaka, in South Cyprus. "If the Chinese learn about it too, it will become impossible to keep up."
"There just isn't enough milk," Pantziaros explained. "In summer, when temperatures get up to 42 Celsius [107 Fahrenheit], the animals produce very little. It's very difficult to get them pregnant. In such heat, they don't even want to eat."
Pantziaros said he has been forced to import sheep from Italy and Denmark just to keep up with the demand.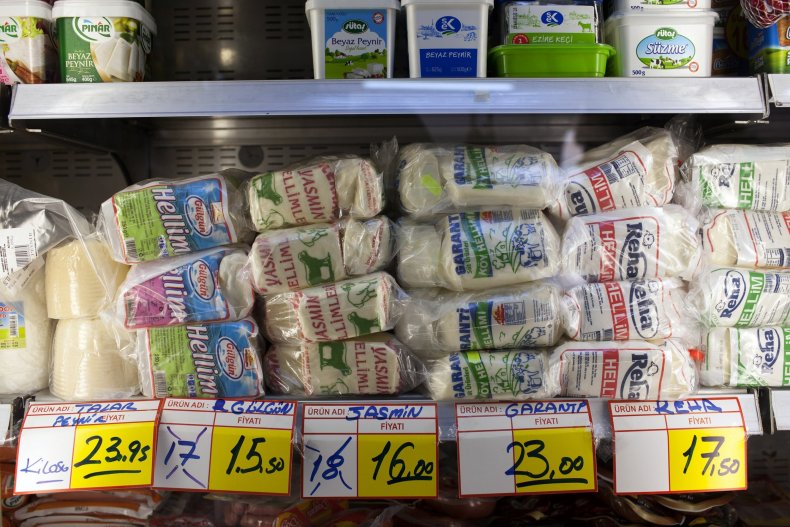 Newsweek subscription offers >
John Pittas, export director for halloumi supplier Pittas Dairy Industries, told the Financial Mirror that the U.K. is already experiencing a supply shortage as they struggle to keep up with demands from supermarkets, especially during the summer months.
"Twenty years ago, we would be sending a few hundred kilos per week, whereas we now are sending a couple of containers," he said.
"Whenever temperatures go up, exports for the UK and Sweden fly through the roof."
According to the BBC, the U.K. now consumes more halloumi than any other European country outside of Cyprus.
"Not all of us have sheep and goats, and to meet standards you need them to make it," Andreas Andreou, director of the industry department at Cyprus's chamber of commerce, told The Guardian.
"It's only logical that if we go on like this there won't be enough to go around."
Halloumi Crisis: Shortage Looms As China Falls in Love With Rubbery Cheese | U.S.