Halloween 2018: Best Haunted Houses in New York City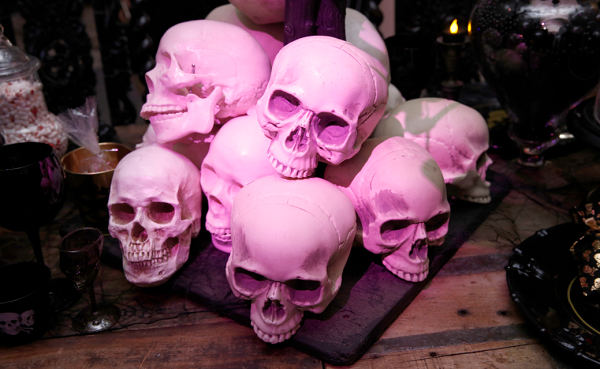 With Halloween around the corner, folks are likely looking to be spooked by more than just the loonies regularly trampling the streets of New York City. Luckily, there are plenty of haunts around the Big Apple offering experiences that are definitely more terrifying than the loads of tourists at Times Square.
Check out a list of all the haunted hot spots to visit in New York City for Halloween below.
The Ridgewood Asylum: It was 1972 when police discovered a massacre at the Ridgewood Slaughterhouse in Queens, leading to the building's demolition. Someone had the idea to develop a psychiatric rehabilitation on the property, but even that didn't last very long. The asylum was shut down in the fall of 1980 after reports of unspeakable violence and paranormal activity began to mount. Now visitors can test their mental stability with a walk-through at the re-opened asylum. The haunted haven is open Tuesday to Saturday from 8 p.m. ET to 1 a.m. ET and 6 p.m. ET to 11 p.m. ET on Sundays until November 2. For tickets and pricing, check HERE.
Blood Manor: A Halloween staple in the concrete jungle, Blood Manor features 5,000 square feet of horror comprised of creepy themed rooms like The Crypt and Hannibal's Hell, haunted corridors and secret passageways. The haunted house is open all weekend long and will be available to the public until November 4. For more info, check HERE.
The Gravesend Inn: Perhaps you want to be terrified with a haunted hotel experience on Halloween? The Gravesend Inn, in downtown Brooklyn, has you covered. While the room features "very little blood," there are some entities floating around that could very well change the way you book hotels going forward. Visitors can check out the haunted hotel up until the last day on October 31. Check HERE for more info.
Nightmare Machine: Phobias come to life on the Williamsburg, Brooklyn-based haunted walking tour through a bloody ball pit, ghostly graveyard and creeped-out crawling cockroach display. Relish in all the Instagram-worthy gore of your dreams, if you dare. Nightmare Machine runs until October 31. Check HERE for tickets and more info.