Halloween 2019 Viewing Guide: Best Scary Movies on TV on October 31
For those who are tired of trick-or-treating, TV channels are offering some great horror movies this October 31 to celebrate Halloween. From classic monster movies to more modern chills, here our our picks of the must-watch scary movies of Halloween 2019.
Note: All times are Eastern. Times may differ according to territory.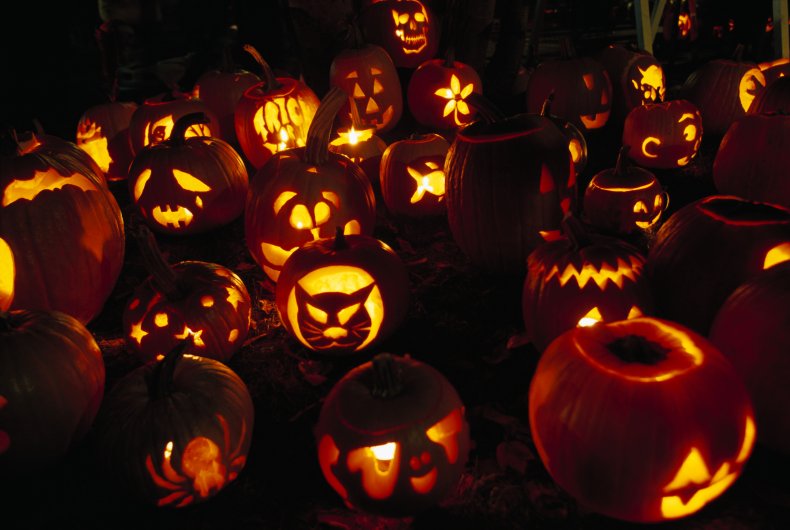 Freaks, TCM, 6:45 a.m.
One of the strangest horror films ever made, Tod Browning's 1932 movie Freaks tells the story of the downfall of a beautiful trapeze artist in a circus show that also features real-life conjoined twins and other sideshow performers with physical abnormalities.
The movie really has to be seen and believed, though beware⁠—urban legend has it that a woman threatened to sue the film after she claimed watching it gave her a miscarriage in a preview screening, and it has maintained its ability to shock.
Halloween, AMC, 9 a.m. and 7 p.m.
No October 31 is complete without the original Halloween, with a young Jamie Lee Curtis as Laurie Strode, fighting off Michel Myers in his whitewashed Captain Kirk mask.
AMC is airing films from the franchise all day, with Halloweens 2, 4, 5, 6, Resurrection and H20 all screening, but the original remains the franchise's finest 90 minutes.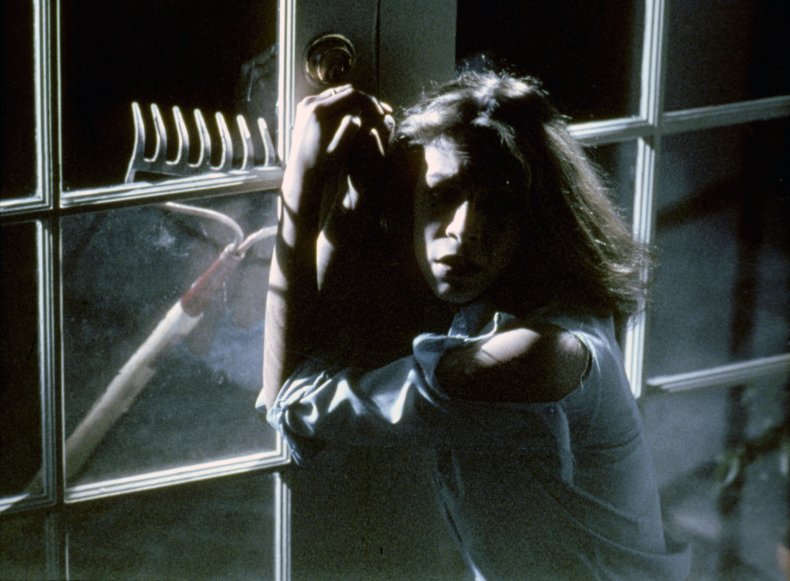 The Descent, Cinemax, 4:45 p.m.
Brit horror The Descent has been a cult film ever since its release in 2005, when movie fans found themselves horrified by the claustrophobic story of a caving expedition gone very wrong.
The AV Club summed up the delights of the film when they said, " As a piece of horror craftsmanship, there were few films in the '00s that maintained such a high level intensity while also delivering shock after shock after shock."
Beetlejuice, Paramount, 7 p.m.
For movie fans who prefer their Halloween films more creepy and kooky than mysterious and spooky, watch Tim Burton's 1988 tale of poltergeist pranks starring Michael Keaton as a Netherworld creature helping a recently-dead Geena Davis and Alec Baldwin scare a new family out of their own home.
The movie, which may be Burton's best, is a killer combination of perfect practical effects and one of the best casts of the '80s, with Keaton, Davis and Baldwin also joined by a never-better Winona Ryder and Catherine O'Hara.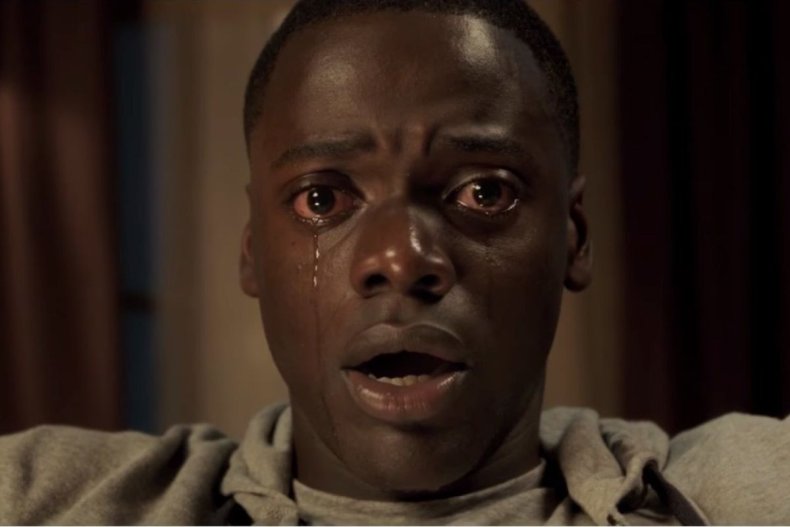 Get Out, FX, 7:30 p.m.
Maybe the defining horror movie of the decade, Oscars' best picture nominee Get Out perfectly captured the racial tensions of the moment and made Jordan Peele one of the most in-demand directors working today.
For those who haven't seen it, the film stars Daniel Kaluuya as a young black man who visits his girlfriend's (played by Allison Williams) parents for the weekend and slowly realizes that something very dark is going on. Exactly what that is, is best experienced in the movie itself.
The Omen, Encore, 7:07 p.m.
Richard Donner's 1976 film The Omen, once named one of the AFI's 100 most thrilling films, may feel dated in parts today, but the story of a child who is the spawn of Satan still has some very effective chills and some still brutal deaths, especially when priest Father Brennan (Patrick Troughton) is spiked by a church spire.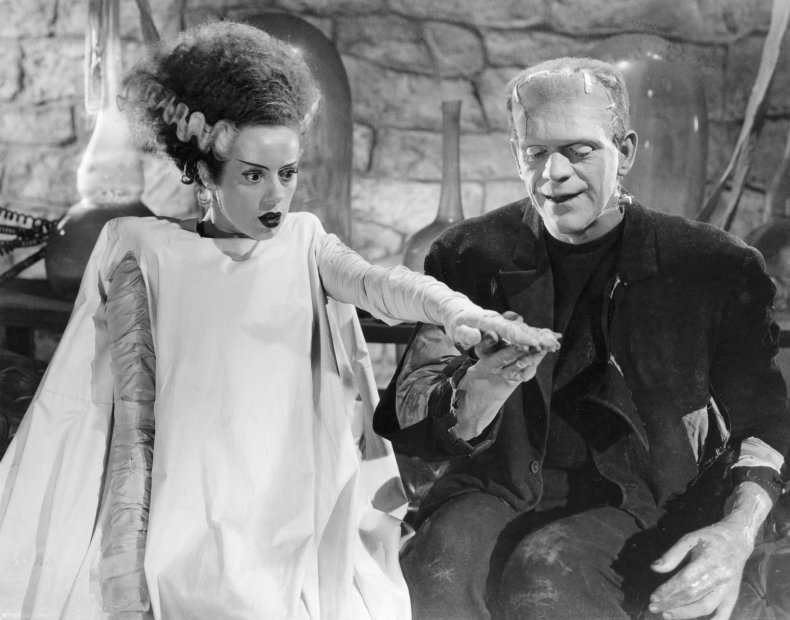 Bride of Frankenstein, TCM, 8 p.m.
One of the most iconic horror films ever made, 1935 Frankenstein sequel Bride of Frankenstein is still a delight to watch, though in 2019 its delights are more campy than creepy.
Directly following on from 1933's Frankenstein, this follow-up sees the monster (Boris Karloff) confront his maker (Colin Clive) and force him to make him a bride, played by Elsa Lanchester in a look that launched a million Halloween costumes.
Friday the 13th, IFC, 11:15 p.m.
In the year that American Horror Story has brought back the '80s teen slasher genre, it's time to go back to one of the originals, 1980's Friday the 13th, the movie that brought Jason Vorhees into the horror canon as he starts to pick off the teens of Camp Crystal Lake one by one... at least, that's what it looks like.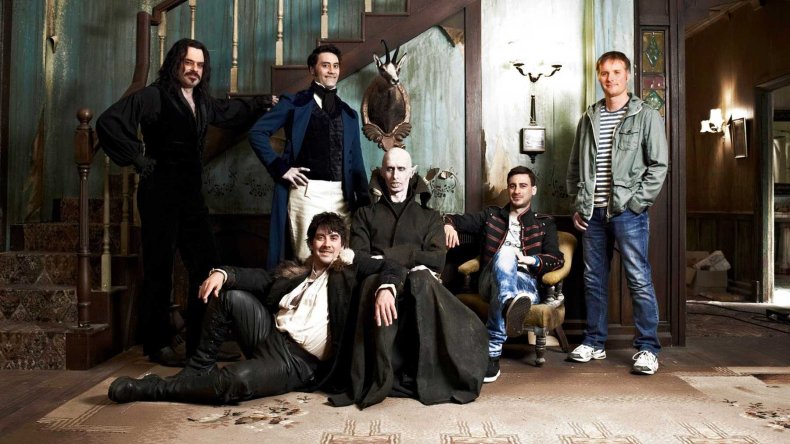 What We Do in the Shadows, FXX, 12 a.m.
Though Taika Waititi has moved on to bigger things like Thor: Ragnarok and episodes of upcoming Disney+ Star Wars show The Mandalorian, his vampire comedy What We Do in the Shadows remains his best film.
This is mostly because it is his funniest, full of quotable lines like one character explaining why vampires only drink virgin blood: "Think of it like this. If you are going to eat a sandwich, you would just enjoy it more if you knew no one had f***** it."
The Dead Zone, Sundance, 1 a.m., November 1
Halloween would not be complete without either Stephen King or the work of one of the greatest-ever horror directors, David Cronenberg. Luckily, 1983's The Dead Zone brings together both of them, with the Videodrome director bringing to life King's story of a man (Christopher Walken) who gains psychic powers after being in a coma.