Halloween 2020: The Best Horror Films on Amazon Prime Video This October
Amazon Prime Video has one of the biggest catalogs on any streaming service, with over 23,000 films on the streamer's U.S. version. Over 2,000 of these are horror movies, so there are plenty of chills and thrills to get even the most avid gore-hound through Halloween 2020, the rest of October and beyond.
For those whose true horror is being given that much choice, however, here are our recommendations of some of the finest and scariest films on Amazon Prime Video, from modern classics to soon of the most important scary movies ever made.
The best horror films on Amazon Prime Video this October
Cabin in the Woods
In nearly a century of horror movies, there has been nothing else quite like Cabin in the Woods. Co-written and produced by Buffy the Vampire Slayer boss Joss Whedon, the movie seems to be a hot teens butchered in the woods story like The Evil Dead at first...until it is (no spoilers here) nothing like that at all.
The Cabinet of Dr. Caligari
Compared to most other services, Amazon has a robust silent movie catalogue, and The Cabinet of Dr. Caligari might be the best of all its silent selections. A foundational text not just of horror but of world cinema together, the 1920 movie presents a twisted world on insanity, sleepwalking and abduction, where nothing is at it seems and even the shadows are painted on.
Climax
This one's not for the seasick. The story of a dance troupe's party going very wrong after someone spikes the punch, Climax comes from "enfant terrible" director Gaspar Noe, whose filming style seems to aim to give its viewers as much of a headache as possible as the camera rolls, lurches and spins from sick moment to sick moment.
Hereditary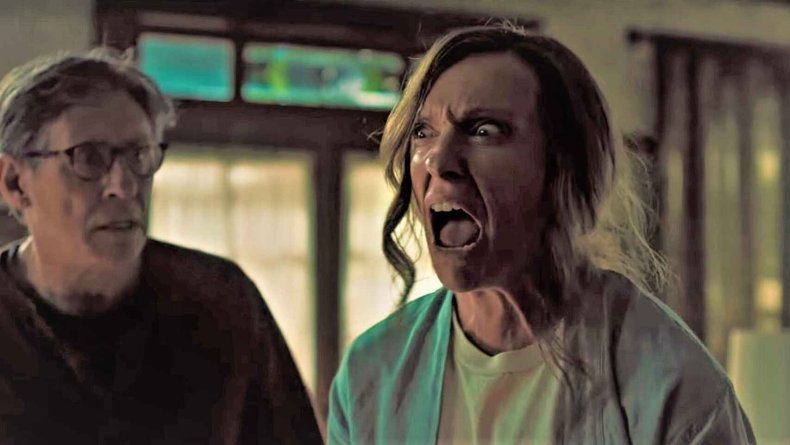 Ari Aster has proven himself to be one of the hottest new names in horror with his first two films. While his nordic folk horror Midsommar is also on Amazon Prime Video and is well worth a watch, it is his debut Hereditary that is essential viewing for horror fans. Though there is plenty of horror in this story of demons both literal and metaphorical, and one of the most shocking decapitations on film, the truly scary thing is that the academy failed to give Toni Collette an Oscar for this.
The Last House on the Left
It is not every film that is so gruesome that those watching would steal the film reels in order to destroy them—that is, if the projectionist had not already cut up the footage themselves. That is because not every film is The Last House on the Left, the ghastly, grisly story of the torture of two teenage girls directed by horror master Wes Craven.
The Neon Demon
A hugely divisive film, with some calling it beautiful but empty, while others proclaimed it a future cult classic. They are probably both right, though the question is whether this story of a young model (played by Elle Fanning) drawn into a glossy but gruesome world of necrophilia, cannibalism and murder is shallow accidentally or on purpose.
Night of the Living Dead
Another absolute foundational horror film, the 1968 horror film about a zombie outbreak is the mother of all undead movies, but rises above most of them with its hidden and surprising satire about the systemic racism of the U.S., 50 years before Get Out.
Plan 9 From Outer Space
Halloween is a time to celebrate the schlockiest of horror movies, and they do not get schlockier than Plan 9 From Outer Space, agreed by many to be the worst movie ever made. An example of what z-grade film fans can expect from the Ed Wood anti-masterpiece: When its star Bela Lugosi died midway through filming, Wood replaced him with a chiropractor who has to cover his face with his cloak the whole time to hide the fact that he looked nothing like the Dracula star.
Society
You are never the shame after you've been "shunted". What exactly that means viewers will have to discover by watching Society, a paranoid horror about mysterious goings-on at a country club, featuring one of the greatest pieces of prosthetics ever created that will make you think "how did they do that" and then "why the hell did they do that."
Train to Busan
As horror fans know, east Asia is the creator of many of the best and most terrifying horror films ever made. Though Amazon Prime Video is without masterpieces like Ringu and Audition (though it does have Ju-On: The Grudge), the best horror movie from the region on the streamer is Train to Busan, the brutal story of a train infested by zombies that has become an instant cult classic that has inspired prequels and an animated spin-off already.