Get Hyped For Halloween With New Pop Culture Collectibles
Many are planning to celebrate Halloween in the year 2020, but maybe just not in the manner that we are used to. Depending on your location, you can still dress up and you may still be able to trick-or-treat, but for those of us that are a little fearful this year to go out with all our other spooky friends, there are still other ways to get you in the mood.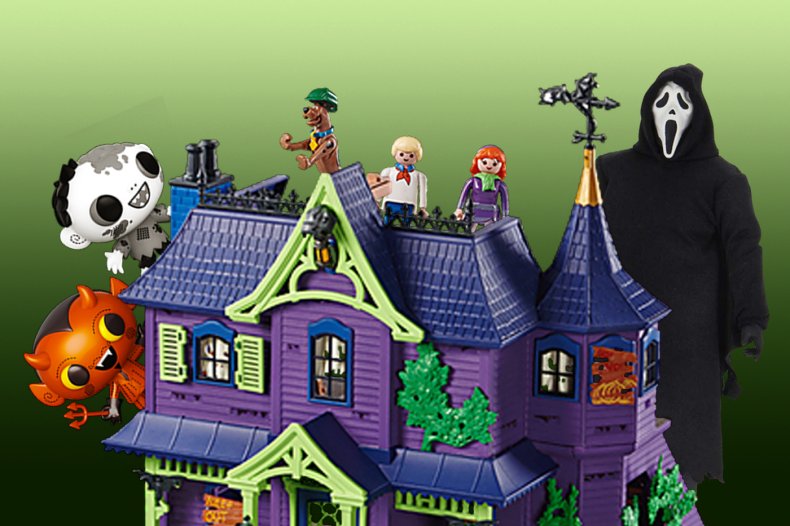 Thankfully, many pop-culture collectible companies have been hard at work to create some one of a kind haunted items that are sure to give you a little freight. Here's some of our favorite offerings available this year to help you out with your Halloween blues from staying inside.
November 2020
$29.99 MSRP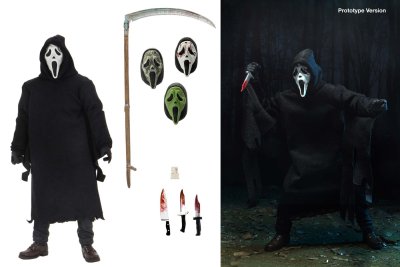 If you grew up in the 90s, chances are you knew someone dressed as this guy for Halloween. Ghost Face from the Scream franchise is coming from Neca and this 7" tall action figure will have the rest of your figures running. This figure comes with a robe made entirely of fabric that will allow for great pose ability. Feel free to switch out different versions of the mask as well as hold on to a variety of objects to slash with.
August 2020
$99.99 MSRP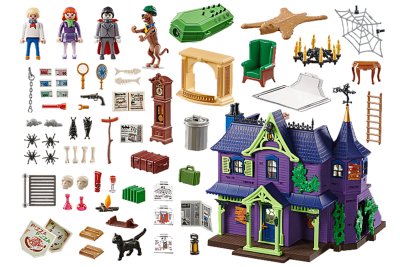 Playmobil always puts a lot of details into their products, and this Mystery Mansion is filled with them. Trap doors, secret hideouts, and even a trick staircase are all inside to keep Scooby, Fred, and Daphne on their toes. As an added feature, download the Playmobil app to project holographic ghosts onto the ground floor. Discover clues and more secrets as you attempt to foil the plot of creepy Vampire lurking inside.
September 2020
$12.99 MSRP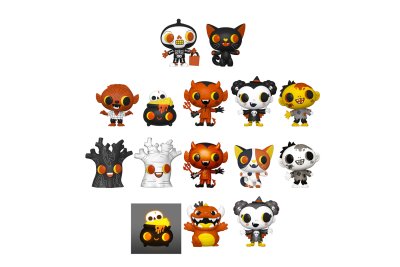 The Boo Hollow Mystery Minis are the latest characters to join Funko's blind box line, Paka Paka. Each little spooky figure stands at approximately 2.5 inches in height and are sure to delight your Halloween taste buds. Try to collect them all as each figure is a surprise and they come in a variety of color palettes with different rarities.
Disney Haunted Mansion - Call of the Spirits Game
October 2020
$24.99 MSRP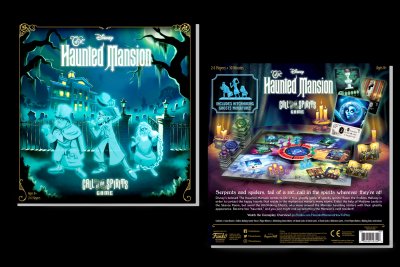 Become a Happy Haunt yourself as you explore classic rooms of this ghost filled manor made popular by the classic Disney ride in Disneyland and Magic Kingdom. The Ballroom, the Attic, and of course the Graveyard are all here to discover. The game features rotating endless hallways to keep each player on their toes as you pull from the Ghost Deck which features 99 cards illustrated with ride inspiring artwork. Watch out for the Hitchhiking Ghosts as you try to complete a game in 30 minutes.
September 2020
$99.99 MSRP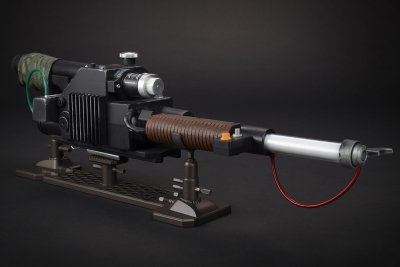 You'll need an official collectible to help you round up all the other ones you've purchased this month. That's where the Spengler's Neutrona Wand steps in from Hasbro, inspired by the blaster that will be featured in the all-new Ghostbusters: Afterlife movie. Featuring premium design and deco, with LEDs, sound effects, and even rumble feedback as you hold it in your hands. Keep it on its own display base, or be sure to make it your go-to accessory for your next Ghostbusters cosplay.
With all there is to offer this year, you're sure to find something that frightens your fancy in that special Halloween way. Have you already pre-ordered some of these items for yourself? Which ones are you looking forward to most to get you in the spirit? Let us know in the comments below.