Halloween Candy Horror Stories: Meth, Bullets and Ant Poison Discovered in Trick-or-Treater Hauls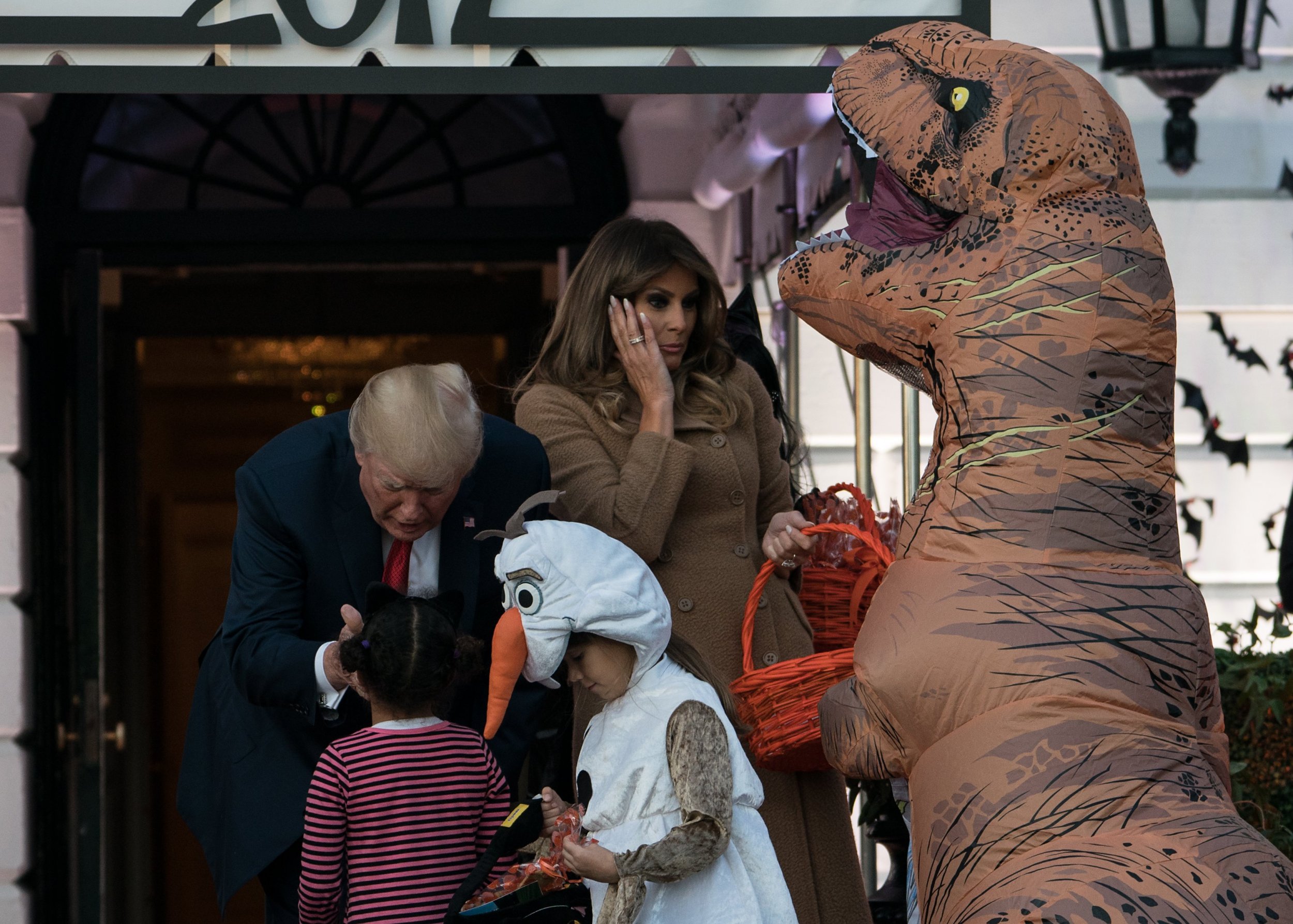 Trick-or-treaters everywhere got spooked Tuesday when authorities at a Wisconsin reservation discovered a small bag of meth in a child's Halloween haul. But the Badger State incident isn't the first to put concerned parents on high alert—rumors surface every year of needles and razors stashed in candy bars.
The reports usually turn out to be false: As criminal justice expert Joel Best told the Houston Chronicle in 2009, strangers simply don't try to poison youth with Halloween candy. On his website, he noted that October 31 indeed can be a risky night for children, especially in terms of car accidents, but so-called Halloween sadism is a myth.
"This is a contemporary legend that speaks to our anxiety about kids," Best added. "Most of us don't believe in ghosts and goblins anymore, but we believe in criminals."
That said, there are a few instances—like Tuesday's—that may send shivers up your spine. If you're looking for a scary story, or simply a justification for combing through your kids' treats, here are four times something dangerous showed up in Halloween candy.
Ant poison
In 1964, a New York woman named Helen Pfeil gave out at least a dozen ant traps laced with arsenic and paired with steel wool and dog treats to teenagers she thought were too old to be trick-or-treating, according to the New York Times. At the time, her husband said she was being "thoughtless" but not "malicious."
Cyanide
Ronald Clark O'Bryan was convicted in the '70s for killing his son, Timothy, with a cyanide-laden Pixy Stix in order to collect his life insurance. O'Bryan was ultimately sentenced to death in 1984, according to the NY Daily News.
Bullets
In 2014, an Ohio mom told KHQ she picked up a few boxes of Milk Duds in her son's candy stash and found ammunition instead. They were .22 caliber shells apparently distributed to a preschool class. The mother, Chrissy Campbell, got the police involved immediately, and her child was unharmed.
Glass
Also in 2014, a woman in Kaisertown, New York, claimed she discovered shards of glass in Tootsie Pops her kids got near Halloween, according to the Buffalo News. Afterward, police warned parents to keep an eye on their kids' candy.
Still worried that neighbors will pass out tricks instead of treats? The U.S. Food and Drug Administration has a bunch of tips on its website for making sure your candy is kosher: inspect it at home, look for tears in the wrappers and trash anything suspicious.