Halloween Candy: Even a Little is Too Much For Kids, Say Dietitians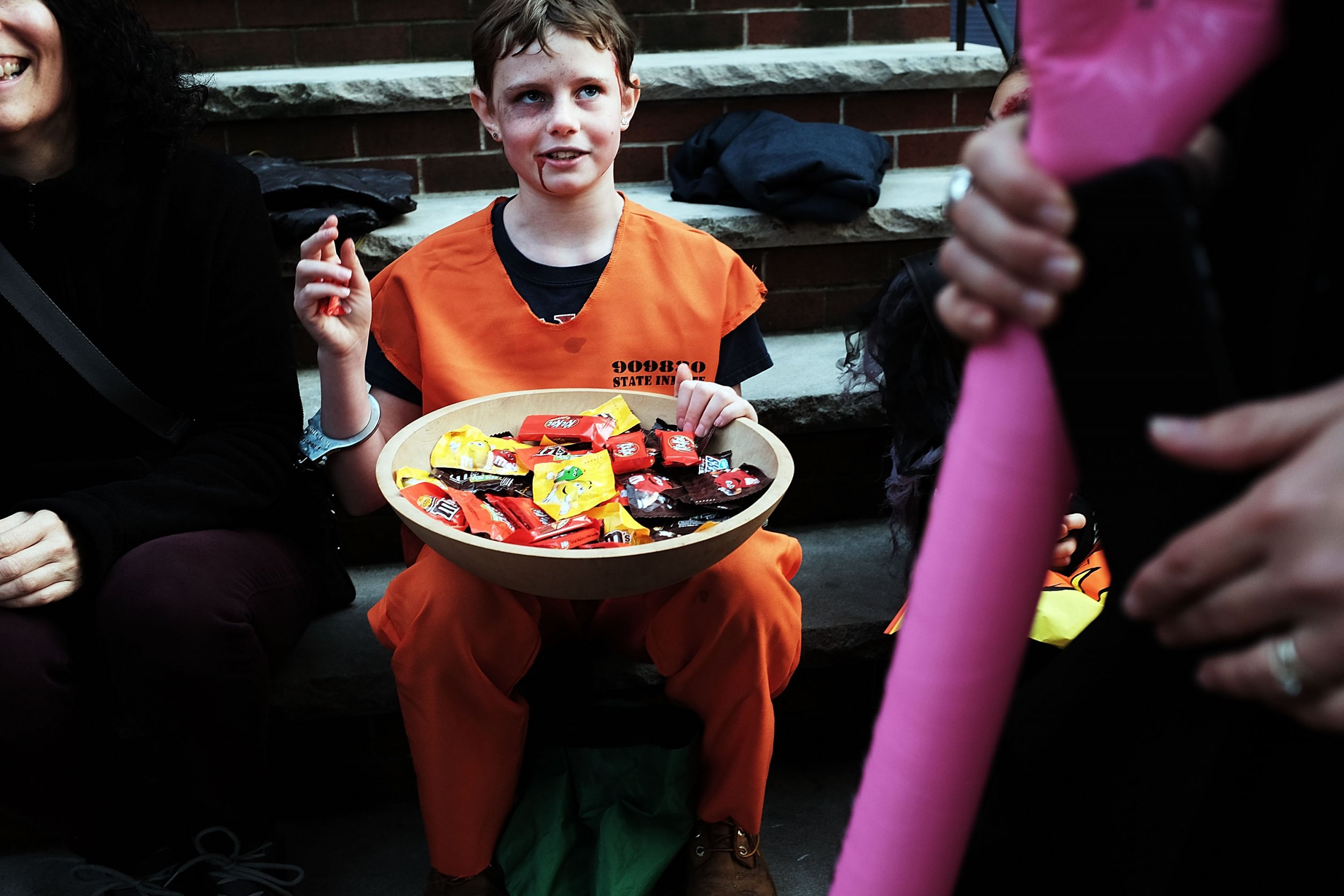 Halloween is the one day each year where parents loosen the reigns and let kids eat obscene amounts of mini Snickers. But that one day often becomes two, then three, and suddenly the candy binge has extended all the way to Thanksgiving. Eating candy is never considered healthy, but that doesn't mean kids shouldn't have their fun. We spoke to dietitians who offered up three strategies to help parents figure out the best way to dole it out:
Related: Low Carb Diet? Your Taste Buds Are Literally Working Against You
Set Expectations in Advance
Erin Morse, a registered dietitian at UCLA, says that parents need to plan and establish boundaries up front. Then, she recommends clearly communicating your plan several days before Halloween.
"The kids just get so excited and they think they can have it all," she explains. "The key thing is communicating to your children and don't just throw it all to them."
So, if they're only allowed one piece for dessert, then let your children know—and stick to the plan.
Kristi King, senior clinical dietitian at Texas Children's Hospital, agrees that candy shouldn't be left out for children to help themselves. Her trick is to keep it in the freezer. "It can be a little out of sight out of mind," she says.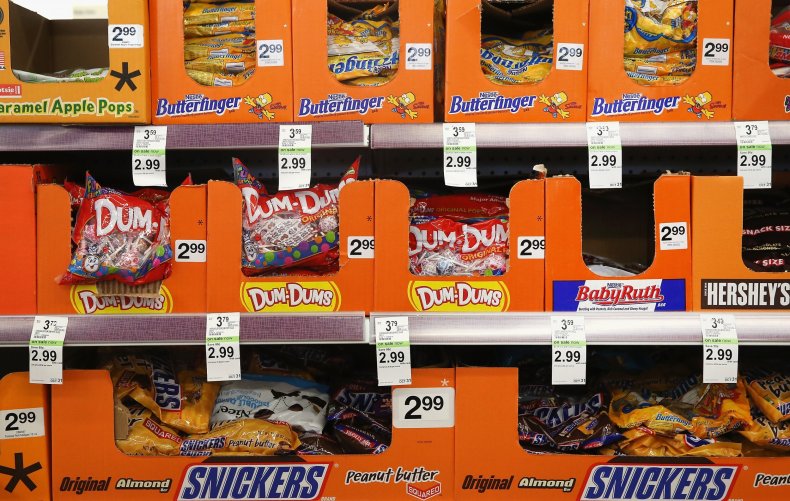 Establish a Time Limit
One of the biggest problems with Halloween candy is that it can seem nearly endless. "We want kids to have fun, but we also don't want to continue and drag it on," King says. "We should be enjoying the Halloween candy for a few days, maybe a few weeks max, and then move on."
Morse believes that seven days is a reasonable time limit for how long the candy should stick around. After that, she suggests saving it for a later date or giving it away. King often advises parents to donate the leftover candy to soldiers through Operation Gratitude, a company that sends care packages overseas.
Enforce Portion Control
So, how much candy is too much? It's probably less than you think. King says sugar intake should be no more than 10 percent of your child's daily caloric requirement. If your kid eats a thousand calories a day, that's only a hundred calories, or one to two pieces of fun-sized candy. While hard or chewy sweets tend to be worse for teeth, chocolate has more fat and calories, so King doesn't believe one is necessarily better than the other.
Morse recommends having your kids choose their favorite candies from the pile that they can then pick from each day.
But if you happen to find yourself succumbing to your children's pleas for a candy-fueled Halloween, Morse says you shouldn't feel too bad.
"If they have one day of fun it's ok," she says. Just make sure to be extra healthy the next day.