Halloween Cookies 2019: 8 Spooky Treats To Scare And Soothe Your Sweet Tooth
Halloween is almost here, and while storebought sweets are easy to find, there's something extra special about a homemade treat. While Christmastime may be known as the cookie season, Halloween provides opportunities for creative baking. From everyday ghouls to gore-inspired snacks, there's something for every audience. Here are some of the best Halloween cookie recipes Newsweek could find.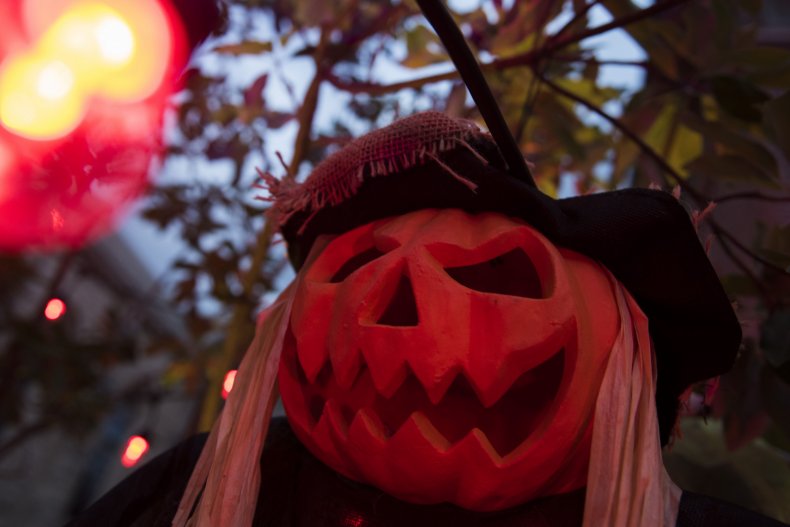 If you really want to spook your guests, what better way than to make them think their cookies are covered with creepy crawlers? These easy chocolate chip cookies stick with the classic taste but add a bit of fun in additional design chocolate.
Sugar cookies are more fun in colors and shapes. These cookies pay homage to the classic Halloween candy, which most trick-or-treaters either love or hate. There's no candy corn flavor here, though—just a sweet shape that's perfect for any festive party.
For those who really want to embrace the controversial candy, these white chocolate candy corn cookies will do the trick. Load up your batter with candy corn to make sure there's a bit of the sugary goodness in every bite. There may be no cookie better for Halloween.
Looking for a quick recipe for a last-minute event? These spooky ghosts require no baking and only three ingredients. You can have a whole flock of spirits in under an hour, and they're undeniably adorable.
Halloween is all about repurposing the everyday. Maybe it's an old bed sheet, fashioned as a ghost, or your child's Halloween candy poured on top on ice cream. In this case, those oreos in your pantry will be put to good use. Just jazz them up with a little extra decoration for a quick treat everyone will love.
For a more advanced cookie, look no further than the softest pumpkin cookie. Top it with cream cheese frosting for a cupcake-like flavor that your guests won't soon forget.
These colorful cookies are fun for any age group. With dozens of eyes, this batch is sure to spook, but it will leave your guests with a load of laughs. The difficult part will likely be locating candy eyeballs at your local grocery store.
Your furry friends deserve a little bit of love on Halloween, too! Give them an extra treat that's inspired by the pumpkin season. Not only will your dog love the taste, but pumpkin has endless health benefits for the creatures.
The Halloween treats listed above don't have to disappear after the holiday ends. Celebrate Halloween long into November by using trick-or-treat candy to create baking masterpieces. Cookies with pumpkin or chocolate flavors can also be repurposed for Thanksgiving treats to celebrate the close of the fall season.