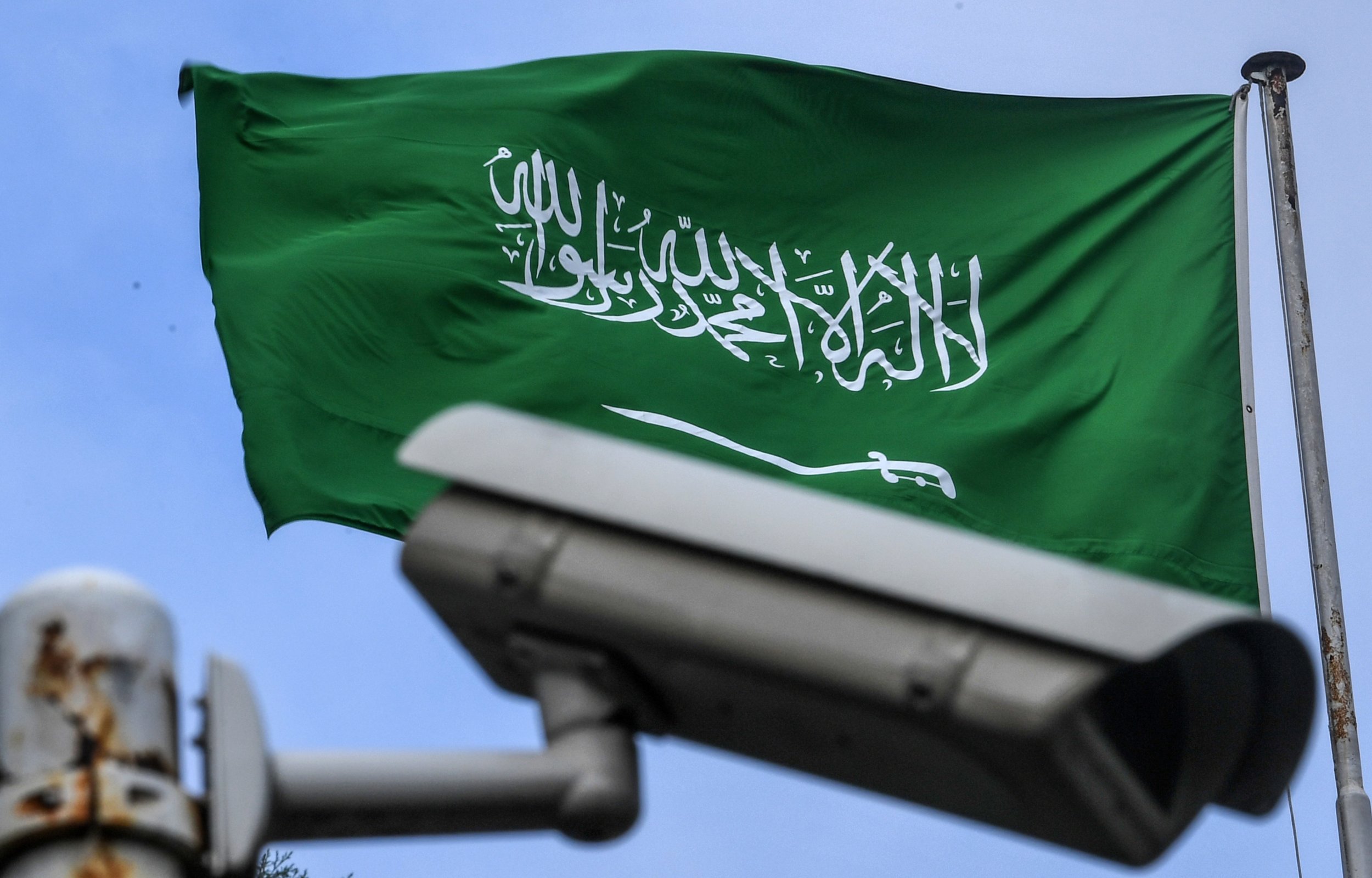 Seventeen foreign women were arrested in Saudi Arabia after attending a costumed Halloween party.
The women, all workers from the Philippines, were detained by intelligence agents Friday after neighbors filed a noise complaint at a compound in the capital city of Riyadh. According to the Philippine Star newspaper, five men from Saudi Arabia, Sudan, Yemen and Egypt were also arrested.
It is not yet clear what charges would be brought against the party-goes, the BBC reported, although the Philippines foreign ministry noted that Saudi laws did not allow single men and women to be seen together in public.
The ministry believes the women are being held at the Al Nisa jail in Riyadh and said the country's Saudi Embassy had been requesting contact with the detainees since their arrest.
The newspaper said the event was organized by two Saudi men, who invited the women. They then asked friends of theirs to also come to the party over social media, which is not allowed in Saudi Arabia. Some guests reportedly said they did not realize it was a costumed Halloween party.
Adnan Alonto, the Philippines ambassador in Riyadh, said it appeared as though the workers had been arrested for holding an event without permission and for disturbing the neighborhood. He urged Filipinos in Saudi Arabia to "refrain from organizing or attending events or gatherings that are unsanctioned or without permission."
Alonto added that "everyone is reminded to avoid mixed crowds, consuming liquor and holding public practice of traditions that are associated with religions other than Islam, such as Halloween, Valentine's and Christmas."
Saudi Arabia is a deeply conservative country ruled by an absolute monarchy. It does not tolerate public worship or displays of faith by any religions other than Islam. The country is home to Islam's most sacred site—Mecca—and its religious authorities retain significant influence at both home and abroad.
The 2018 U.S. Commission on International Religious Freedom report noted that Saudi religious police have regularly "raided private non-Muslim religious gatherings organized by expatriate workers and arrested or deported participants, especially when the gatherings were loud or involved large numbers of people or symbols visible from outside the building."
Though Crown Prince Mohammad bin Salman has sought to limit the power of the religious authorities since rising to power in 2016, religious intolerance and harassment of non-Muslims continue.
Up to 37 percent of the Saudi population consists of foreign workers, the BBC said, citing United Nations figures. Though detailed numbers are hard to come by, at least 2 million are believed to be non-Muslims.