Halloween Couples Costumes 2018: Prince Harry and Meghan Markle, Avocado Toast, Other Fun Ideas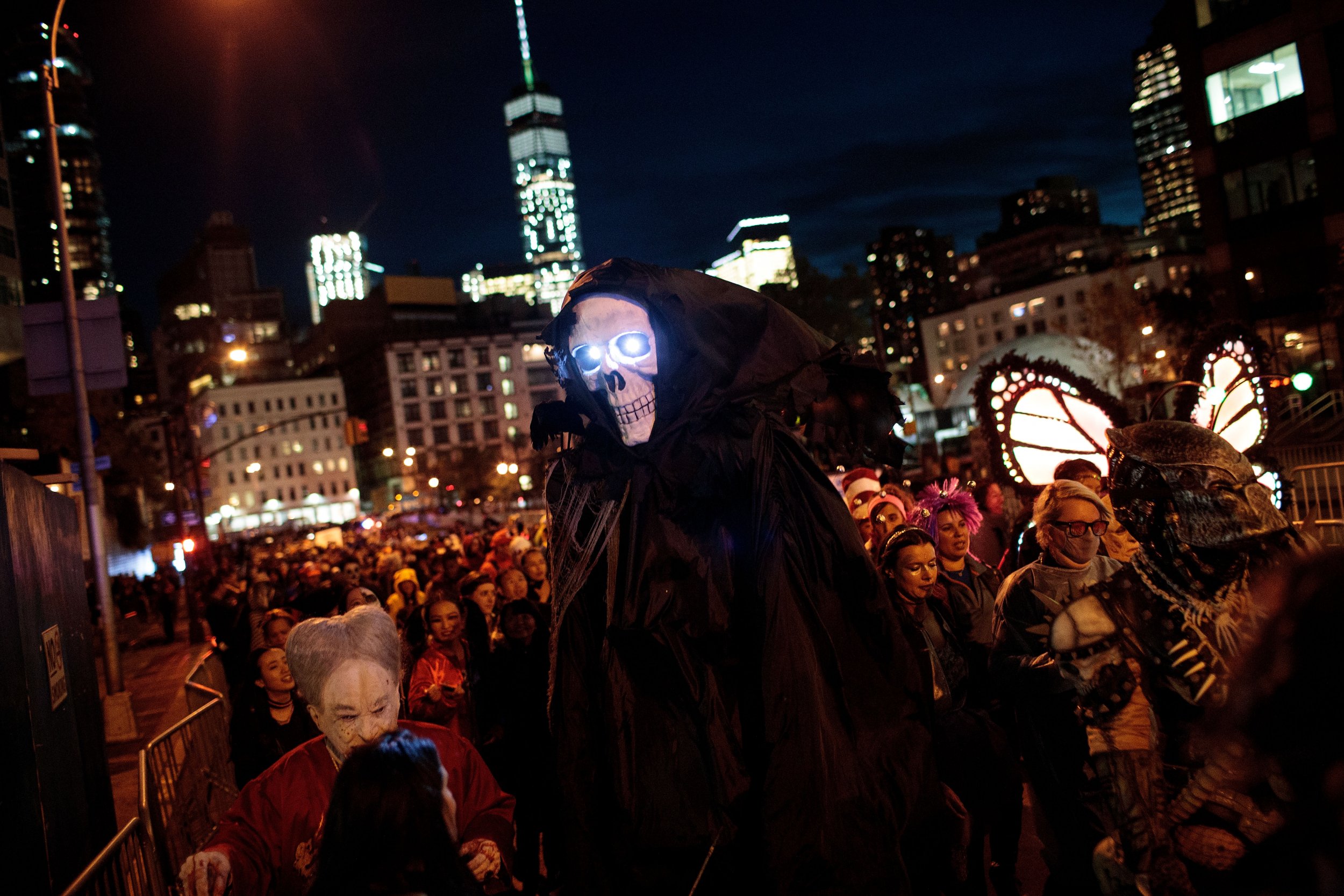 Halloween is a great time for couples or pair of friends to join forces in a couple's costume. Couples can choose from their favorite literary characters, take inspiration from real life couples or come as their favorite food combos.
Newsweek has rounded up 10 costume ideas if you're still hunting for the perfect couple's costume this year.
Avocado and Toast
Name a more millennial and on trend food combination than avocado and toast. You may not be able to afford a house, but you can definitely pull off this delicious food combination. This costume can be DIY'd with an all-brown outfits, some cardboard and some green and tan paint. If DIY is not your cup of tea, there are some store-bought options for the avocado portion of your couple's costume.
Avocado costumes available at Party City and Amazon.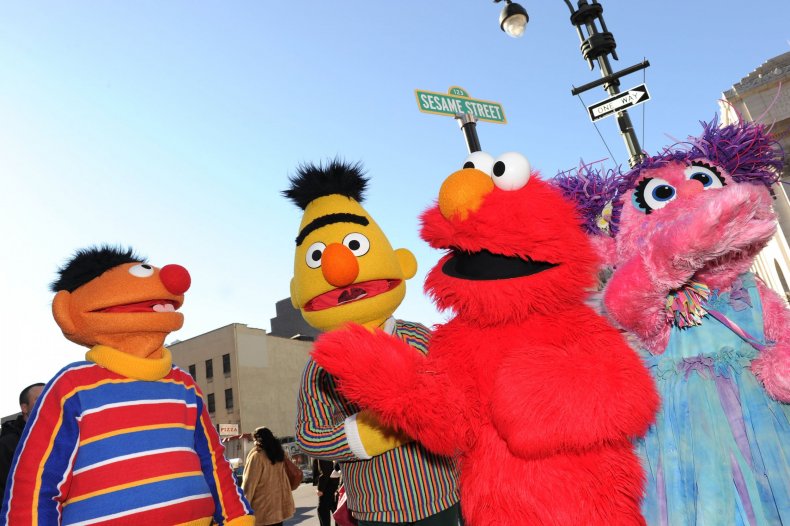 Bert and Ernie
Bert and Ernie is a cute option for couples, best friends or roommates. This dynamic duo can be put together with some stripped t-shirts, red noses and some creativity.
Ivanka Trump and Jared Kushner
This power couple went from socialites to senior advisors in the current administration when Ivanka Trump's father became president. Couple's can easily replicate their look by wearing a black suit and suitcase for Jared and a fashion forward ensemble and blonde wig for Ivanka's look. You'll be advising the president in no time.
Pantone Color Combos
For the color obsessed couples, this is the costume for you. Wear your favorite complimentary colors or maybe choose from Pantone's color of the year for some inspiration. Make sure that all your clothes match for this monochrome look.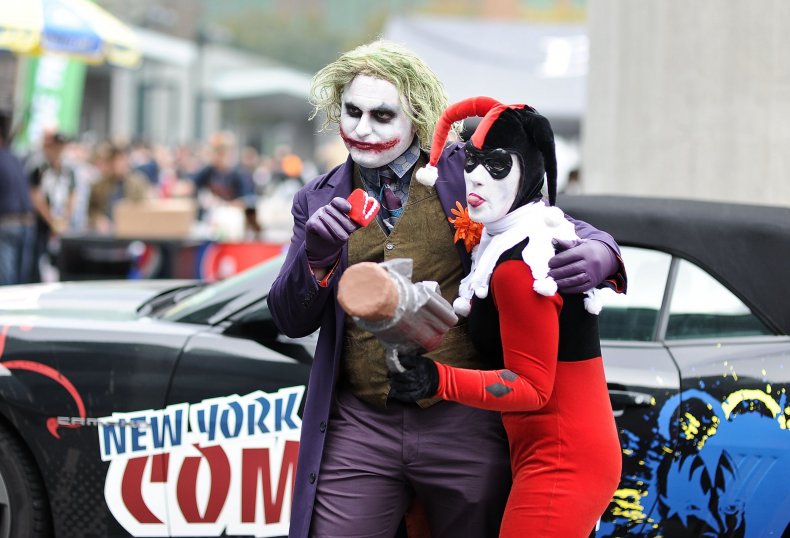 The Joker and Harley Quinn
Calling all comic book fans, this next couple's costume is for you. The classic dysfunctional comic book couple is a Halloween go-to, just be sure to have your face make-up on point.
Pick up a Harley Quinn (Suicide Squad) costume at Party City or Amazon. The Joker's costume is also available at Amazon, Party City or Spirit.
Prince Harry and Meghan Markle
The newly married couple are bound to inspire couple's this Halloween. If you're hoping to DIY your royal costume, Elite Daily has some great outfit suggestions, down to the accessories you may need.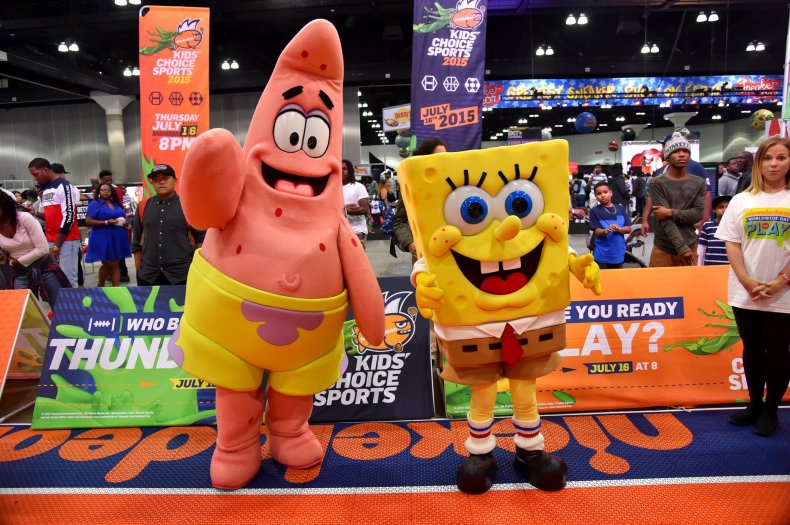 SpongeBob SquarePants and Patrick Star
This fun cartoon costume duo is great for couples, roommates or friends. It is also a really easy DIY costume idea. For those going as SpongeBob, all you'll need is white tights or pants and a cardboard box painted yellow and brown. You can also opt for a bright yellow shirt, brown shorts and a red tie tied around your hips. As for Patrick, you'll need a bubblegum pink long sleeve shirt and green pants.
Bonnie & Clyde
This dynamic duo are sure to steal the show at any Halloween party you and your significant other attend. Leigh Anne Wilkes from the blog Your Homebased Mom has a great tutorial for a fun and easy DIY Bonnie and Clyde costume.
Party Animals
These costumes are incredibly easy to put together. Just get a mask of your favorite animals and wear your fanciest outfits to become instant Party Animals.
Chose from a variety of animals from this mask 12-pack on Amazon.
Bob Belcher and Linda Belcher
Channel the burger-flipping Belchers from Bob's Burger with this fun couples costume. Couples can easily DIY with jeans, a red shirt for Linda, a white shirt for Bob and some aprons. If you prefer to go the store-bought route, Party City has a fairly affordable costume set. Check it out here.