Halloween 2019 Forecast: Freeze Warnings Issued Across Vast Swathes of U.S.
As fires rage across California, the National Weather Service (NWS) has issued Freeze Warnings for large swathes of the country for Thursday and Friday as an Arctic cold front sweeps eastwards across the country.
These warnings are issued when significant, widespread freezing temperatures are expected in a given area.
The Freeze Warning is in effect for many central and western parts of the country, including large areas of Texas, Oklahoma, Louisiana, Arkansas, Missouri, Iowa, Illinois, Mississippi, Alabama, Tennessee, Kentucky, Georgia, Indiana, Ohio, West Virginia, the Carolinas, as well as isolated regions in California, Nevada and Arizona.
Many areas will see temperature in the mid-to-high 20s and low 30s over the course of this morning, Thursday evening and Friday morning, although in some places the mercury will fall even lower.
In fact, the National Weather Service in Lubbock, Texas has already taken a measurement of 17 degrees Fahrenheit this morning, setting a record low for today.
The NWS is urging people to take extra precautions to avoid creating dangerous conditions for drivers while the Freeze Warning is in place.
"To prevent freezing and possible bursting of outdoor water pipes they should be wrapped, drained, or allowed to drip slowly," a statement read. "Those that have in-ground sprinkler systems should drain them and cover above-ground pipes to protect them from freezing."
The NWS also recommended that tender plants should be taken inside or protected from the cold.
The powerful Arctic cold front has smashed October daily and monthly records in the West, with temperatures plunging below zero in the Rockies and Great Basin, The Weather Channel reported.
In fact, subzero temperatures were recorded as far south as the Grand Canyon on Wednesday morning, while a staggering minus 45.5 degrees Fahrenheit was recorded at Peter Sink in Utah, about 20 miles northeast of Logan. This is the coldest temperature ever recorded in October in the Lower 48 states, according to meteorologist Timothy Wright.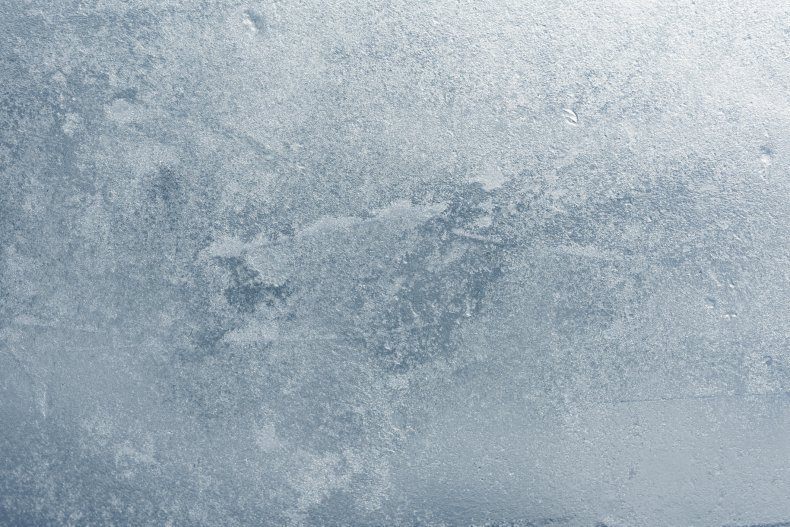 Meanwhile, single digits have been recorded in the past few days in places such as Alturas, California and Grand Junction, Colorado
Daily record lows are expected to be recorded as far south as Texas as the cold front moves eastwards. The weather system—which is bringing temperatures that are normally seen in mid-winter to some parts of the U.S.—is expected to persist for much of the week, potentially affecting some eastern portions of the country by Friday, although the cold will not be so extreme.
The cold air driving the cold front is flowing downwards from Canada into central and western parts of the United States.
In addition to the cold, a storm system is expected to bring rain from the Deep South to parts of the East Coast over the course of Halloween, with snow likely to fall in some places.