Halloween Google Doodle 2018 is First Ever Multiplayer Game
Google rolled out its Halloween doodle on the homepage of the search engine a day early to allow users more time to enjoy the game and to celebrate the holiday a little early. The game, called the Great Ghoul Duel, was live on the Google search page Tuesday morning and was the first interactive Google game that allowed multiple players to play at once.
The game allows people from around the world to play as either part of the green or purple team in the game. Players are randomly assigned a color and teammates for the two minutes of gameplay. The goal is for the ghosts (the players) to collect "wandering spirit flames" in the time allowed and to keep those flames away from the opposing team while they bring them to their home base.
When users go to the homepage of Google search they see the doodle that reads "Google" as they all do, but when they click the doodle a tutorial on the game appears and the users can do a test run before they begin the game.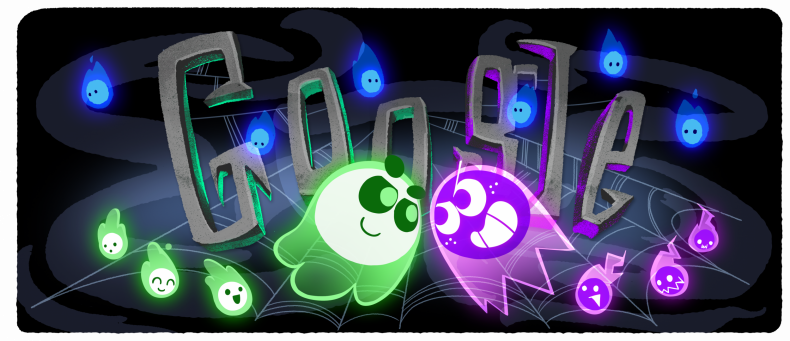 The game is controlled by the arrows on the keyboard and is fairly simple: Gather the blue flames without running into the other team and losing the flames. If a player runs through the other team's tail, or trail of flames, they can win those flames back. The player then needs to get to their home base to keep the flames safe.
There are other features embedded in the game, like speed bonuses and buddy bonuses that help players score more flames and get to their home bases more quickly.
If a player wants to connect with their friends or family instead of playing the game with random users, they have the option to do so. They simply need to choose "host game" from the homepage of the doodle and then send the customized link to the people they want to play the game with. They'll be able to see when all eight of the players are ready to play and then they can start the game. They can start with fewer friends than eight and Google will fill in the rest of the players.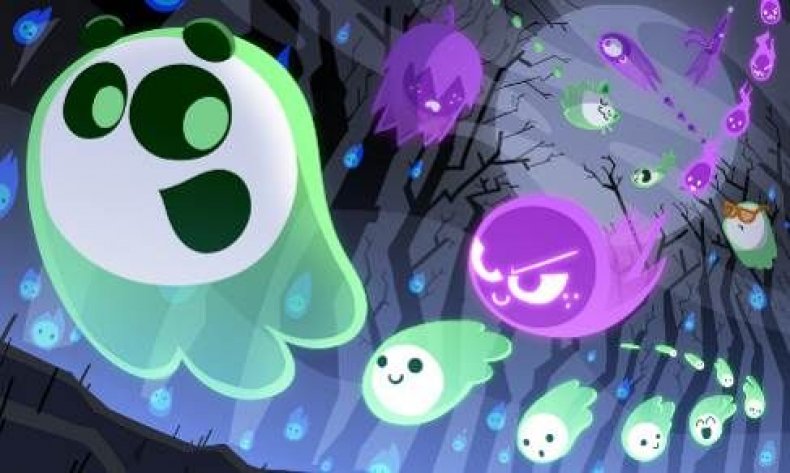 The doodle will be live through the end of Halloween for users to play and is available for those across 62 countries in the world. That means those who play could end up playing the game with people across the globe from them.