'Halloween Grandmaster' Alice Cooper Will Host Spooky Storytime on Airbnb
Halloween is around the corner and while it might look a little different than years past, there are still ways to make spooky season, well, spooky. With many cities canceling their Halloween festivities and some counties even going as far as to ban trick or treating — to help stop the spread of COVID-19 — people might be searching for safe alternatives.
Alice Cooper, the rockstar who is known for his over-the-top performances that often include props like guillotines and fake blood, is teaming up with Airbnb to offer a virtual-Halloween experience like only he could.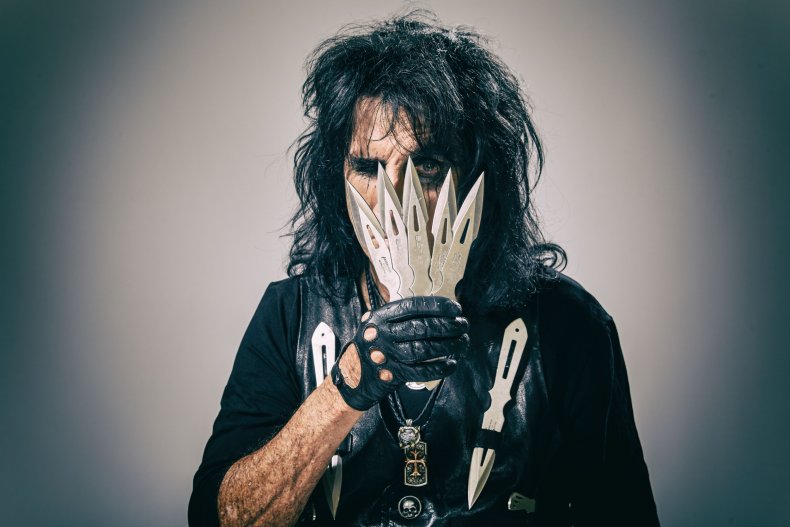 Cooper writes on the event page, "Love a good scare? Me too. With Halloween all but canceled, we'll have to take our penchant for terror to the scariest place I know – the internet."
On October 21, 10 families will have the chance to listen to a scary story read aloud by the "Halloween Grandmaster" himself decked out in full costume and he invites attendees to do the same. Cooper says that the story will touch on all of his favorite things from spiders to goblins to monsters.
Reservations open up on October 14, with tickets costing $100 each. Airbnb asks that children under 6 do not participate. 100 percent of the proceeds for this event will go to North Star Reach, a camp that provides experiences for children with significant health challenges and their families at no charge.
Airbnb announced last week that it would be prohibiting one-night reservations for October 30 and 31 in the United States in Canada in an attempt to restrict any Halloween parties from taking place. Anyone who had already booked a one night stay over Halloween weekend will be refunded and their booking canceled. Though there is no shortage of Halloween-themed listings available, Airbnb reminds guests that parties are not allowed in any of their listings and no more than 16 people are allowed in one home.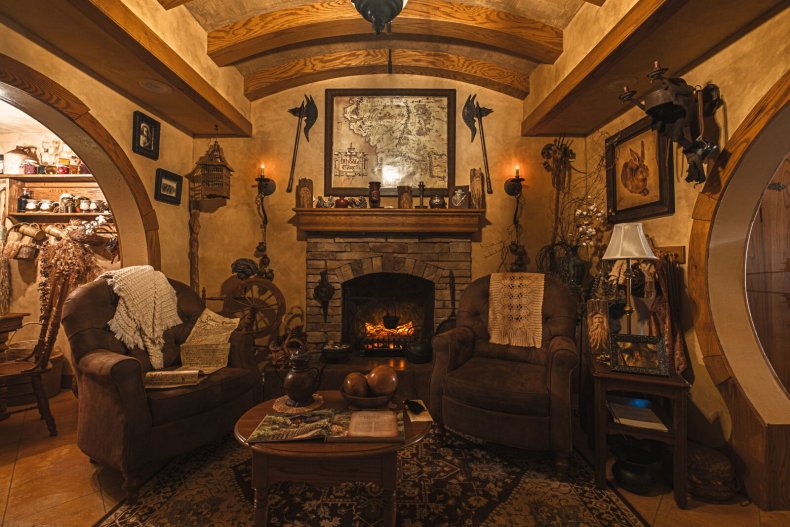 In Salem, Massachusetts, which has a spooky history as the site of the Salem Witch Trials, guests can book the Henry Derby House which was converted from a Bed and Breakfast in 2016. Rumor has it, the house is haunted and is even featured on one of Salem's ghost tours. In Fairfield, Virginia, guests can book a home that looks like a set from 'Hocus Pocus,' complete with a dramatic fireplace, a spinning wheel and a stove perfect for crafting potions.
For those who are looking to not go much further than their living room for a showing of 'Casper the Friendly Ghost' or 'Nightmare on Elm Street,' Airbnb is offering other virtual-experiences that can be enjoyed from the comfort of your home.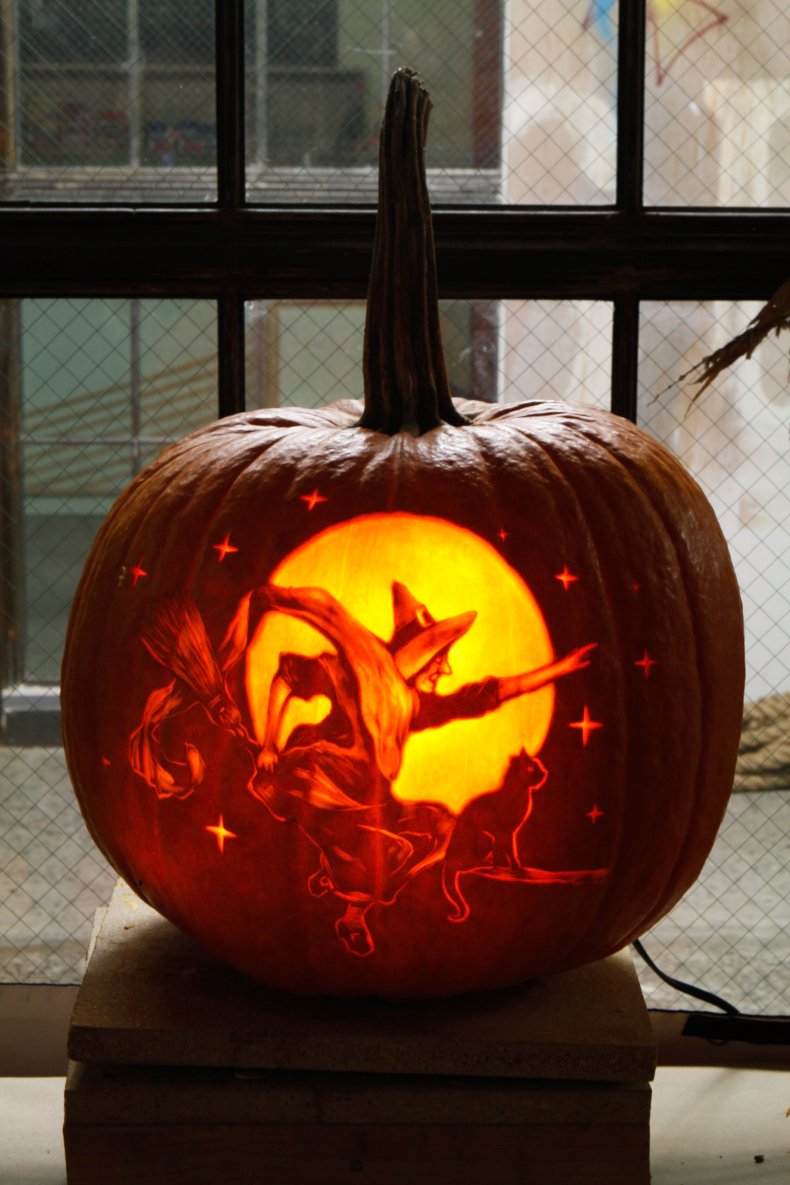 A Spooky Seasonal Cocktail event teaches attendees how to craft a S'mores Old Fashioned and a Candy Corn Collins — costing $25 per booking. Another course offers step by step instruction from pumpkin carving pros, Marc Evan & Chris Soria — co-founders of Maniac Pumpkin Carvers in Brooklyn, New York.
Whether you're staying close to home this year or are looking for a small getaway to celebrate the holiday, with all these alternatives to choose from, Halloween is certainly not canceled.