This Halloween House in Tennessee Has People Calling the Police Because It's so Damn Scary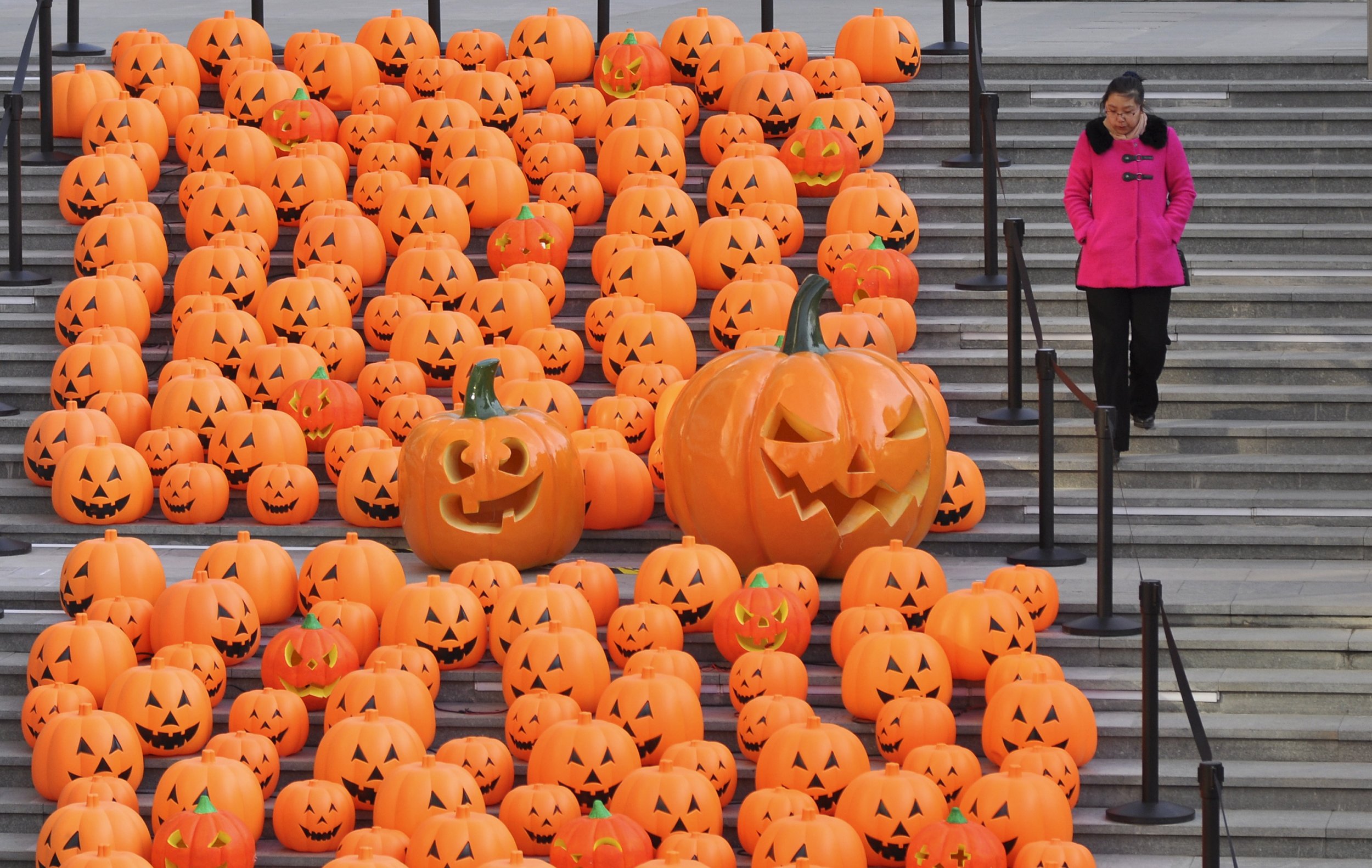 A police department in Tennessee has calmed down residents after a neighbor got into the Halloween spirit a little early this week with very realistic and scary-looking decor.
The Greene County Sheriff's Department in Greenville posted a photo of a frightening Halloween decoration in front of a homeowner's driveway to their Facebook page, asking those in the neighborhood who passed by to not call 911, KHQ reports.
According to the sheriff's department, a 911 call was made after neighbors mistook the lifelike decoration for a dead body. When officials arrived to the home, the Halloween display showed what appeared to be a person on the floor of the driveway stuck in between the garage with fake blood spatter on the garage door.
Rather than make calls, the department encouraged neighbors and Facebook users to congratulate the homeowners on their artistic display.
"ATTENTION EVERYONE!!! For those of you driving on Chuckey Pike in Greene County: THIS IS A HALLOWEEN DECORATION! Do NOT call 911 reporting a dead body. Instead, congratulate the homeowner on a great display," the sheriff's office wrote Wednesday.
The creative and spooky display went viral on social media and has received mixed reviews; some people praised it, but others weren't amused.
"Excellent imagination!!! I wish my garage faced the road and I would do something similar," said one Facebook user.
"I don't think this is even close to funny! I think it's very unprofessional of the Greene County Sheriff's Dept. for giving this attention," said another.
This is not the first time local police departments have had to ease the nerves of a community after someone displayed Halloween decorations. In Oklahoma, neighbors were concerned a resident went too far with his Halloween decor for putting up swinging, bloody props hanging from a tree, Oklahoma News channel 2 reported Wednesday.
Neighbors described the display as "totally disgusting" and "scary." Despite the feelings of the community, the homeowner, Tyler Everest, told Oklahoma News that he is known in the community for going all out on Halloween every year.
In a statement, police said Everest is not breaking any laws by keeping the gory display up for the holiday.
"It would have to be something way more graphic, something with profanity. If they had a name or something written on them, something like that would be against the law," said Sgt. Jeremy Thorne with the Guthrie Police Department.