Halloween" 2020: All the Horror Movies Coming to Streaming this October
Halloween 2020 might be a bit of a letdown, with trick or treating banned in many towns across the world, but that does not mean we all cannot lock all the doors and spend the whole of October watching horror movies in order to forget the real horrors outside.
Luckily, all of the main streaming services have some great horror films both new and old to tide you over. Netflix, for example, has the excellent social media horror Unfriended, Hulu has the unspeakably brutal Martyrs, while Amazon Prime Video is premiering Welcome to the Blumhouse, four new films from the studio that brought you the scariest movies in recent memory, from Paranormal Activity to Insidious.
This Halloween, however, it is the less well-known streaming services that offer the truly essential October viewing. Just like Christmas will forever be associated with Hallmark, Halloween is the time for Shudder, the horror-only service which is adding some Hammer Horror classics this year to its already stellar scary selection.
The Criterion Channel is also well worth a subscribe this spooky season. The arthouse and classics service has added nearly 30 classic horror movies from the 1970s, including The Texas Chainsaw Massacre, Don't Look Now and The Wicker Man, plus other great scary movies like Nosferatu, Videodrome and Trog, which features Joan Crawford battling an evil caveman.
Below are all the horror movies coming to Netflix, Amazon Prime Video, Hulu, HBO Max, Shudder, The Criterion Channel and Tubi this October. Happy hauntings!
All the horror movies coming to streaming services this October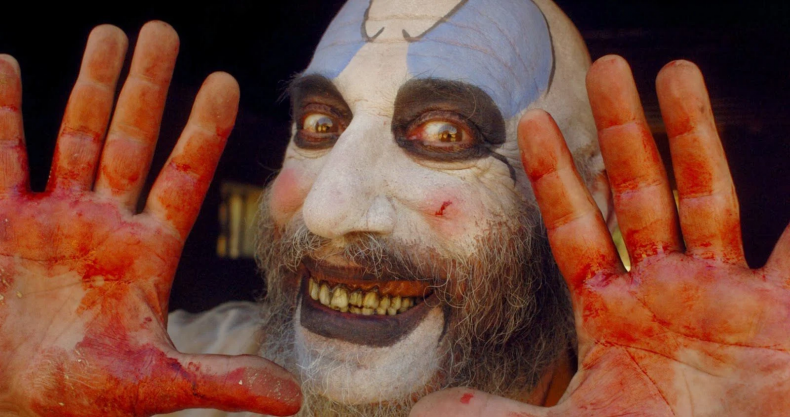 Netflix
October 1
A.M.I.
House of 1,000 Corpses
October 2
The Binding
October 15
A Babysitter's Guide to Monster Hunting
October 16
Unfriended
October 18
Paranorman
October 22
Cadaver
October 28
Nobody Sleeps in the Woods Tonight
October 30
His House
Amazon Prime Video
October 1
30 Days of Night
John Carpenter's Vampires
Kindred Spirits
Species
The Grudge 3
The Mothman Prophecies
October 6
Welcome to the Blumhouse: Black Box
Welcome to the Blumhouse: The Lie
October 13
Welcome to the Blumhouse: Evil Eye
Welcome to the Blumhouse: Nocturne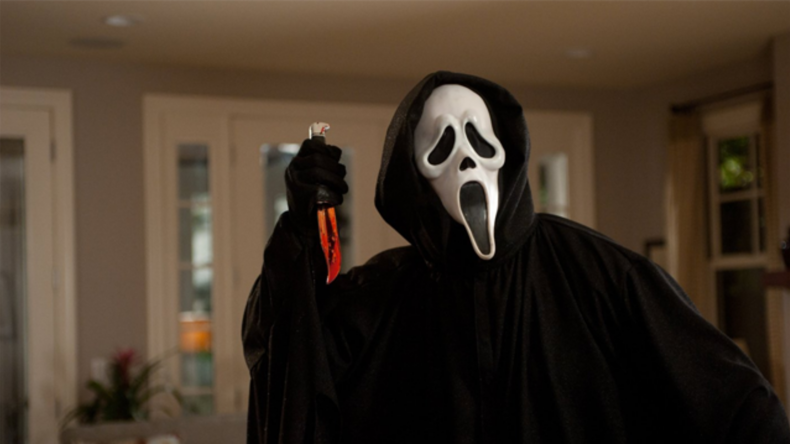 Hulu
October 1
Blade
Blade 2
Blade: Trinity
The Curse of Downers Grove
The Executioners
The Eye
Girls Against Boys
Hostel
Hostel: Part II
House of 1000 Corpses
Interview With the Vampire
Lady in a Cage
Martyrs
The Quiet Ones
The Sandman
The Skull
Species
Vampire
When a Stranger Calls
October 7
Books of Blood
October 8
Scream 4
October 15
It Came from the Desert
October 18
Friend Request
October 23
Bad Hair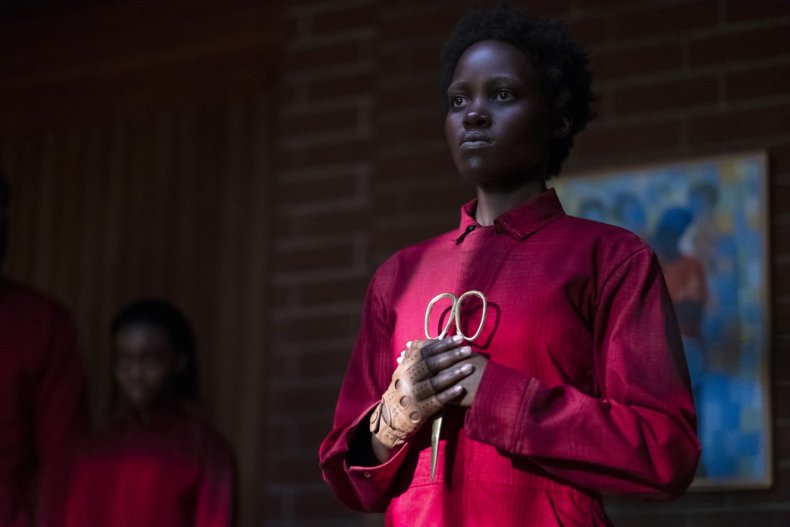 HBO Max
October 1
Critters 2
Critters 4
The Curse of Frankenstein
Day of the Dead
Dracula Has Risen from the Grave
Dreamcatcher
Gothika
The Haunting (1999)
The Hills Have Eyes (2006)
The Hills Have Eyes II (2007)
Horror of Dracula
The Mummy (1959)
Open Water
Open Water 2: Adrift
Scanners
Se7en
The Thing (2011)
Turistas
Us
Vampire in Brooklyn
October 27
It: Chapter Two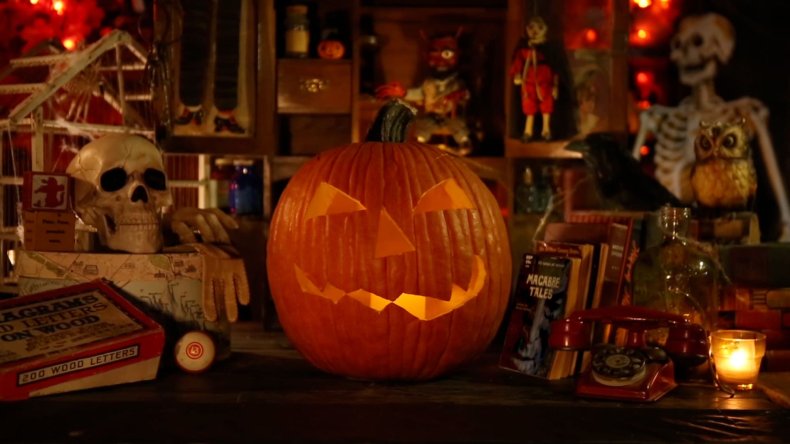 Shudder
October 1
2020's All-New Ghoul Log
Scare Me
The Price of Fright
The Fall of the House of Usher
The Masque of the Red Death
The Tomb of Ligeia
Theater of Blood
From Beyond
House of 1000 Corpses
October 5
The Deeper You Dig
The Monster Club
WNUF Halloween Special
October 8
The Cleansing Hour
October 12
Mohawk
October 15
The Mortuary Collection
October 19
Sleep Tight
Them
October 22
32 Malasana Street
October 29
May the Devil Take You Too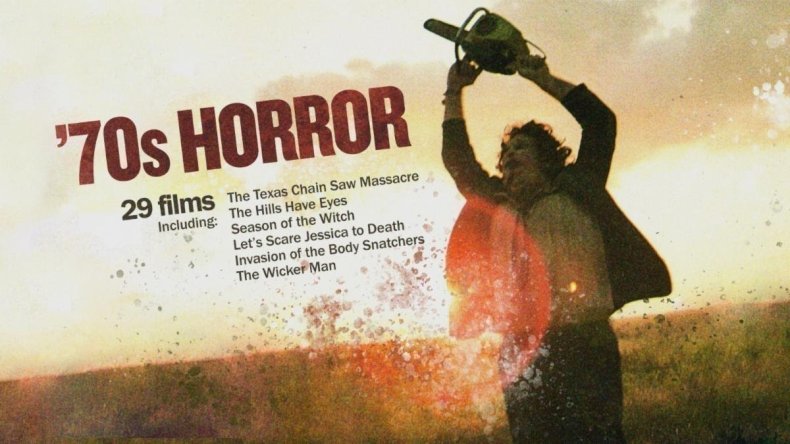 Criterion Channel
Trog
The Vampire Lovers
Daughters of Darkness
Let's Scare Jessica to Death
The Nightcomers
Dracula A.D. 1972
Images
Death Line
Season of the Witch
The Crazies
Don't Look Now
Ganja & Hess
Sisters
Theater of Blood
The Wicker Man (1973)
Black Christmas (1974)
Deathdream
It's Alive
The Texas Chain Saw Massacre (1974)
Shivers
The Tenant
The Witch Who Came from the Sea
The Hills Have Eyes
Rabid
Coma
Invasion of the Body Snatchers (1978)
Long Weekend
The Brood
The Driller Killer
Videodrome
Cat People (1945)
The Velvet Vampire
Humanoids from the Deep
Slumber Party Massacre
The Devil's Backbone
Strait-Jacket
What Ever Happened to Baby Jane
Nosferatu
Nosferatu the Vampyre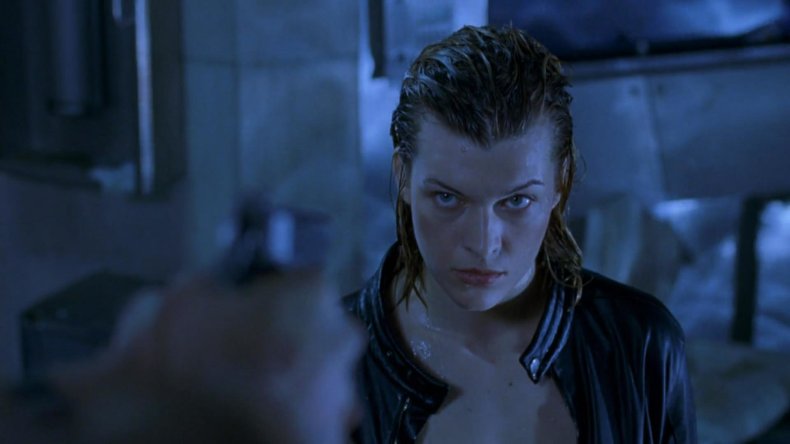 Tubi
Cloverfield
Dominion: Prequel to the Exorcist
Hostel 3
Resident Evil
The Eye
30 Days of Night
30 Days of Night: Dark Days