'Halo Infinite' Features RPG Elements According To Job Listing
Details are scarce about Halo Infinite, the next game in the Halo franchise. However, a job listing may have revealed some gameplay changes that separate Halo Infinite from the other shooters in the series.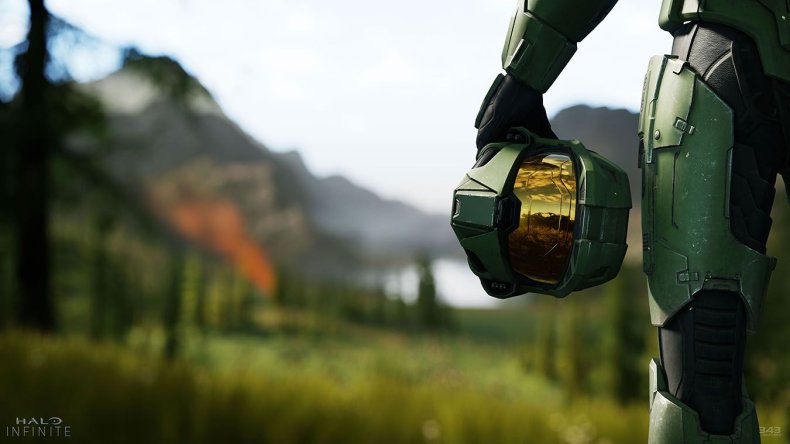 The job listing in question is for a senior systems designer at 343 Industries. It openly discusses that the position is for "our next epic, systems-driven Halo campaign," so this definitely isn't for some side project. While the responsibilities for the position aren't that interesting to your average gamer, the requirements list gives a clue about what Halo Infinite might be like. The second bullet point for the post reads "Familiarity with RPG and Shooter game mechanics."
RPG game mechanics you say? That sounds different from previous Halo games. Unfortunately, that's the only revealing bit of information from the job listing.
While we could dream up RPG scenarios for Halo all day (skills with different weapons, ability to customize your fighting style, etc.), we also recently learned 343 Industries is pushing for more open environments that reward player exploration. This information comes from a tweet by Frank O'Connor, the Halo franchise director.
With open environments and an emphasis on exploration, it's possible the RPG elements will act like a Metroidvania game, with players unlocking and leveling up new skills to further explore more areas of the world.
Halo Infinite still doesn't have a release date announced just yet. It's possible, given the recent rumors for two new Xbox consoles, that Halo Infinite will be a launch title for the next generation of Xbox. That said, Halo Infinite is also advertised for Xbox One, so it will likely be on both generations. More information should be revealed at E3 2019 in June. A reveal for the next generation of Xbox consoles is also rumored for next month.
So what do you think? Are you interested in a Halo with RPG elements? What other genres would you like to see featured in the Halo universe? Let us know your thoughts in the comments section below.