Halo: Master Chief Collection continues to be a work in progress, and the September update includes many bug fixes and other cleanup. Unfortunately, there isn't much new content this time around. The patch is available to download now.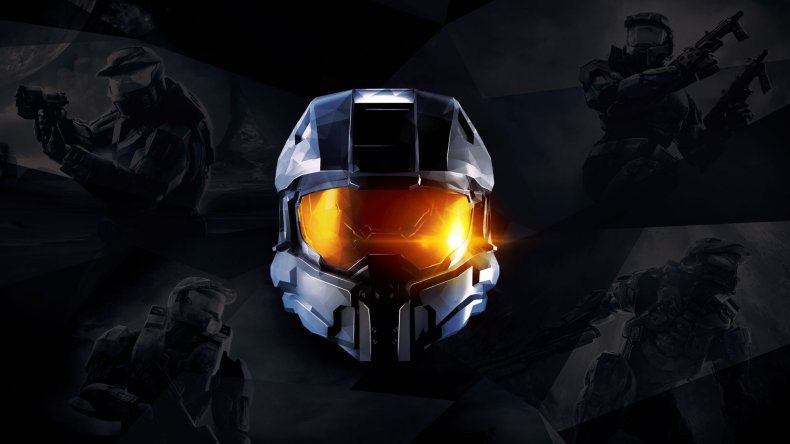 Be aware that due to the nature of bug fixes, any mid-level game saves for the Halo: Combat Evolved campaign will be reset. Players will start at the same level, but will be brought back to the beginning.
Halo: Master Chief Collection September Update Patch Notes
Global
Updated Matchmaking logic to help players in less populated regions find matches
Current Highest Rank on a Player's Detail page no longer fails to load
Fixed an issue with Server list not refreshing properly when switching between LAN mode and Xbox Live
Idle players will no longer re-queue into Matchmaking
General stability improvements in various network scenarios
Improved chat behavior in lobbies between Matchmaking games
Fixed rival data population issue on Playlist Leaderboards
General Leaderboard improvements
Fixed several issues that prevented hosts from earning various Achievements when
clients were correctly given progress
Fixed an issue where players who disconnected were awarded wins during matchmade games
Quit ban code has been added and will be monitored to determine how they are enabled soon
Halo: CE
Added the Blind Skull to allow screenshots to be taken without HUD elements as well as for players seeking higher scores with campaign scoring
Fixed issue with Rocket Launcher rounds firing slightly offset from reticle
Resolved Gamertag persistence over player with Active Camo
Improvements to targeted player enemy name HUD location
Improvements to networking code for shot registration
Improvements to AR registration resolving inability to shoot powerups and players
Improvements to Shotgun hit registration at close-range
Improvements to kill feed and respawn countdown timer
Adjusted text for Custom Game "Kill Penalty" option header to now read "No Kill Penalty"
Halo 2
Improved stability during split screen after players unexpectedly lose network connectivity
Improved behavior in scenarios where Xbox One X and other Xbox models are playing Live Co-op together
Fixed issue where Cortana appeared partially rendered during Great Journey in classic graphics
Halo 3
Fixed an issue where a dedicated server would not be allocated to host a matchmade game in certain networking scenarios
Fixed a crash which could occur when accessing terminals with the text language set to French
Fixed Golf Club reticle
Golf Ball now appears in its intended glistening white
Fixed insertion points for The Ark on playlist Tanks, Tanks, Tanks
Halo 4
Fixed a crash which could occur in Spartan Ops
Fixed a rare issue with HUD elements duplicating/overlapping during Lightning Flag gametypes
Improved texture LOD (level of detail) throughout Halo 4 Campaign
Fixed ordering of movement speed options in Custom Games
General fixes to Skull names and descriptions in SPOPs
ODST
Fixed an issue where the player is not brought to the PGCR after the last mission in a Playlist
Players who do not have ODST installed are now brought to the Game Install screen when they join a party intending to play ODST together
Fixed checkpoint issue when progressing to Data Hive on Street Smart playlist
Fixed an issue preventing players from immediately accessing ODST after switching Xbox profiles
H2A Multiplayer
Fixed an issue that caused shadows to not render properly when playing in 4K
Fixed Assault Rifle ammo counter displaying incorrect number of rounds
Fixed inconsistent button mapping for Banshee Tricks on Universal Bump and Jump layout
Fixed issue with displaying Infection medals and kill feed in games with more than 12 players
Campaign General
ODST and Halo 3 level completion stats are no longer lumped together on the Playlists Main Menu
Fixed an issue where Campaign progress could appear blank after launching the title
Improved some inaccuracies with Playlist leaderboard entries
Improved accuracy of icons in campaign scoring PGCR
Pause Menu UI no longer disappears when viewing Skull and Difficulty details
Matchmaking General
Improved Profile Switching behavior in the Matchmaking Find Game flow
Custom Games General
Reverting gametype settings now individually reverts to the previously saved version's configuration, rather than the default template
Forge and Films
Players who have not purchased ODST are now redirected appropriately when attempting to access ODST Films
Players can now save screenshots when the Xbox is not connected to Xbox Live
Settings
"Set For All Games" option no longer appears available when selecting non-universal control schemes
Impulse Triggers are now re-enabled after selecting Restore Default Settings
Subtitles options now appear under Audio Settings submenu for convenience
Fixed issue where Roster session Leader is unable to access Network Settings after all members have left the Squad
Playlist Changes
Through player feedback we are constantly evolving the offerings in Matchmaking. Below is a list of key improvements being made to playlists based on your direct feedback. These gametypes will be updated in Matchmaking shortly after the patch goes live.
Halo: CE Team Doubles
Kill Penalty in settings has been turned off
Halo CE Team Arena
Added new Slayer variant that is up to 100 kills to replace all 50 kill Slayer variants
Kill Penalty in settings has been turned off
Adding updated Oddball variant on Chill Out, Derelict, Wizard and Prisoner
Adding Reverse Tag variant on Damnation
Adding updated CTF variant for Wizard
Adding updated CTF variant for Derelict
Adding updated CTF variant for Blood Gulch
Adding updated CTF variant for Battle Creek
Adding King of the Hill variant for use with Battle Creek, Rat Race, Derelict, Damnation, Hang Em' High, Chill Out and Wizard
Adding updated Sniper variant for Hang Em' High set to 100 kills
Adding updated Sniper variant for Boarding Action and Blood Gulch set to 50 kills
Halo 2 Classic Team Arena
Update for all Sniper variants: Magnum secondary, starting grenades and grenades on map removed
Halo 2 Classic Team Hardcore
Update to correct settings for Midship, Warlock and Sanctuary CTF gametypes
Update to Sanctuary map to reflect having correct weapons on map
Halo 3 Team Arena
King of the Hill variants updated to have the hill move in order instead of random
Update for all Sniper variants: Magnum secondary, starting grenades and grenades on map removed
Slayer variant name appears in-game as "Team Slayer BR" now instead of "TEAM SLAYER BR"
Halo 3 Team Hardcore
All game variants: Updated to correct respawn settings with betrayal and suicide penalties off
Slayer variants updated to reflect -1 points for suicides and betrayals
Halo 3 Team Doubles
King of the Hill variants updated to have the hill move in order instead of random
Oddball and CTF variants updated to require two melees when carrying the flag or ball
Social Big Team Battle
Halo CE BTB Slayer variants have been updated to 100 kills
Turned Kill Penalty off
Added CTF variant for Battle Creek
To see what the team at 343 Industries is working on next, check out its public-facing Trello board, which details all development plans for Halo: Master Chief Collection.
So what do you think? Are you excited to see any of the new changes in Halo: Master Chief Collection? What do you hope is included in the next update? Let us know your thoughts in the comments section below.