Halsey Drops Feminist 'Angry Anthem' Day After Alabama Abortion Ban: Lyrics, Fan Reactions
Pop star Halsey released her latest track, "Nightmare," on Friday—one day after Alabama lawmakers passed the most restrictive abortion bill in the country. The furious, feminist anthem rails against the mistreatment of women, and the timing of Halsey's message, it seems, could not be more fitting.
In the days leading up to the song's release, Alabama's new law banning abortion in almost all cases was drawing strong reactions from Americans across the country. The law offers no exceptions for cases of rape or incest and applies to all stages of pregnancy. One fan on Twitter said it was time for an "angry anthem."
"Well boy do I have a song for you," Halsey responded Thursday.
Halsey's song includes some potent, cutting lyrics about the precarious state of womanhood in America, according to Genius:
"'Come on, little lady, give us a smile'/No, I ain't got nothin' to smile about/I got no one to smile for, I waited a while for/A moment to say I don't owe you a godd*** thing"
"No, I won't smile, but I'll show you my teeth/And I'ma let you speak if you just let me breathe/I've been polite, but won't be caught dead/Lettin' a man tell me what I should do in my bed"
"I'm tired and angry, but somebody should be"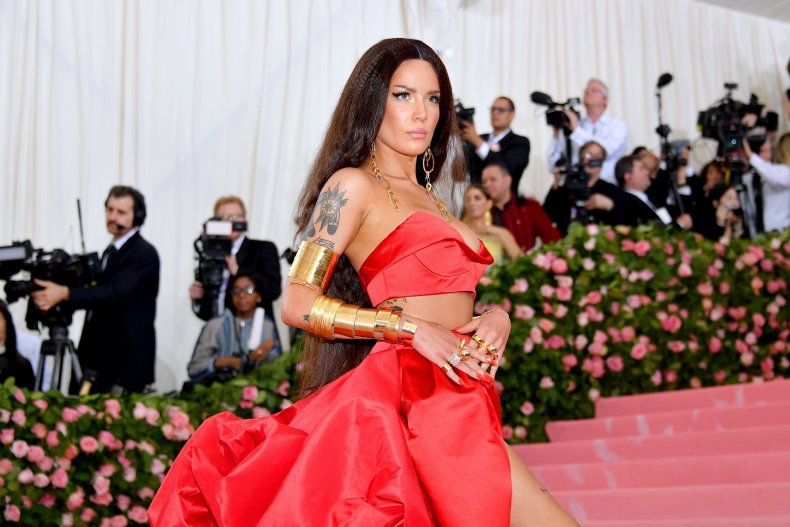 Fans immediately shared their support for the singer's sentiments on social media. Many praised her for speaking out at a time where many women feel stifled and oppressed by pending government regulations impacting a variety of women's health issues, from birth control to abortion.
The Alabama abortion law followed a meaure in Georgia that effectively banned abortions after six weeks of pregnancy, and Missouri's Senate approved an eight-week abortion ban on Thursday. Reports have predicted that a ban after six weeks may be next in Louisiana.
Under the Alabama abortion ban, a doctor who performs an abortion can face up to 99 years in jail.
Even conservative commentator Tomi Lahren has said the law goes too far. "If you think banning abortion with no exception for rape or incest will stop women from terminating pregnancy, you're not being honest with yourself," she wrote on Twitter Thursday.
"P.S. you're not God so don't you dare evaluate my Christian faith based on your moral superiority complex," she added. Lahren's point aligned with many democratic points, which state banning abortion will not stop it altogether, just make finding and receiving an abortion more dangerous for those who choose it.