Halsey and More Celebrities Who Opened Up About Living With Bipolar Disorder
Halsey opened up on her battle with bipolar disorder in a new interview with Cosmopolitan magazine. Appearing as the cover star in the October issue of the publication, Halsey explained how big of a positive force her music career has been in regards to her mental health.
"I have bipolar disorder, and I get bored of s*** really quickly," the 24-year-old said Tuesday. "Music is this thing that I get to focus all my chaotic energy into, and it's not a void that doesn't love me back."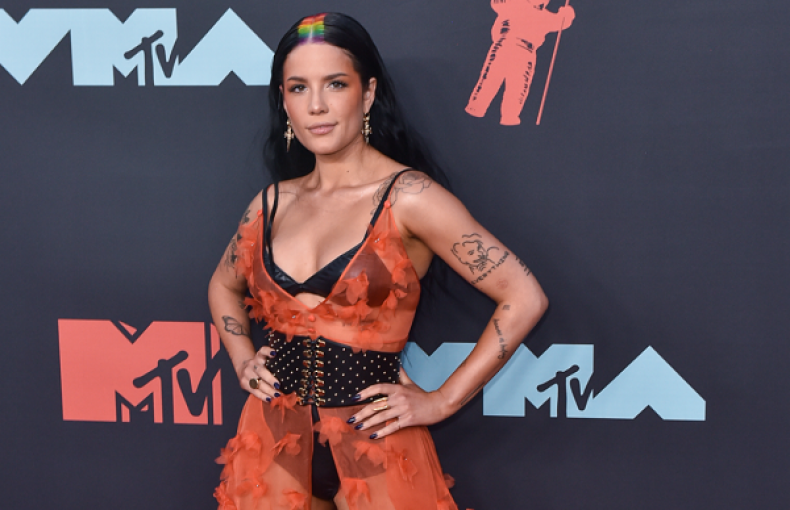 The Nightmare singer, who was diagnosed with bipolar disorder when she was 17, said it was her music that provided her with a sense of validation. "It's been the only place I can direct all that and have something to show for it that tells me, 'Hey, you're not that bad,'" Halsey said. "If my brain is a bunch of broken glass, I get to make it into a mosaic."
Halsey—born Nicolette Frangipane—is one of many U.S. adults who suffer from bipolar disorder, a manic-depressive illness that causes sudden shifts in mood, energy and activity levels that can have a severe effect on the ability to manage everyday tasks, according to the National Institute of Mental Health. The department estimated approximately 2.8 percent of American adults were diagnosed with the ailment within the past year while another 4.4 percent of the popular are expected to develop the disorder at some point in their lives.
A number of musicians and actors have shared their plights with bipolar disorder publicly. Singer Demi Lovato famously opened up on her diagnosis when she was 18 years old during an interview with ABC News' Robin Roberts in 2011. She also revealed her lifelong struggle with bulimia and depression, and admitted to cutting herself to deal with her influx of emotions.
Mariah Carey shocked fans when she revealed her battle with bipolar disorder during an interview with People magazine in 2018. "Until recently I lived in denial and isolation and in constant fear someone would expose me," Carey, who was diagnosed with the illness in 2001, said.
Like Halsey, Carey also credited her artistry to helping her cope with her mental health. "It was too heavy a burden to carry and I simply couldn't do that anymore. I sought and received treatment, I put positive people around me and I got back to doing what I love—writing songs and making music," she said.
Other celebrities, like Kanye West, Bebe Rexha, Sinead O'Conner, Catherine Zeta-Jones and several others, have also revealed their struggles with bipolar disorder over the years.