Halsey Slams Victoria's Secret on Instagram After Her Fashion Show Performance Airs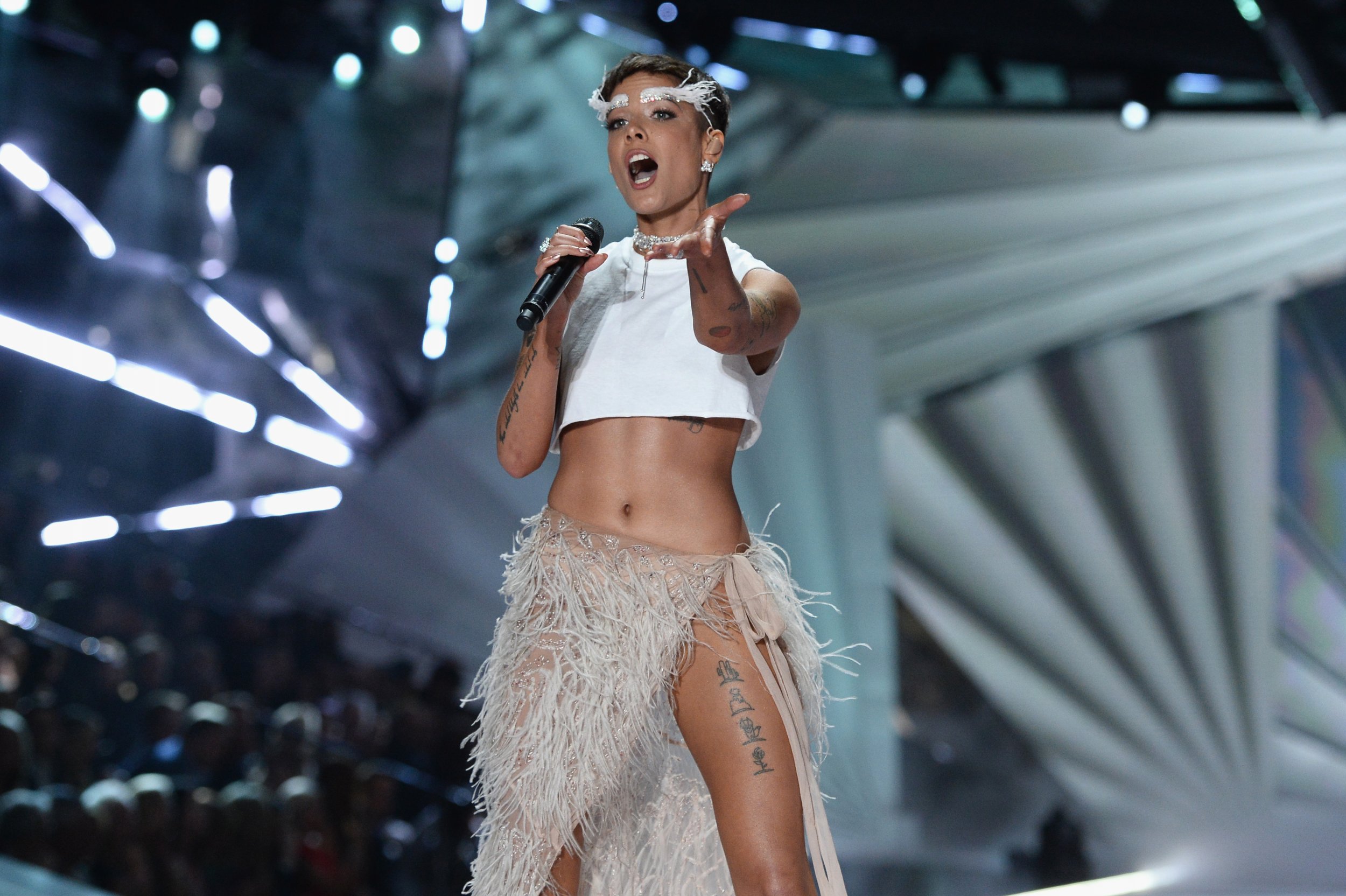 Halsey was seen performing on the Victoria's Secret Fashion Show Sunday night, but that doesn't mean she fully supports the brand. The singer revealed she'd heard the building criticism of the brand after she filmed the performance, and made sure to declare she does not support their lack of inclusivity of transgender models, even as she appeared on their runway.
Halsey took to Instagram to post a message about her appearance on the show. It started by explaining she'd "adored" the show for most of her life, and walking among the models was a dream come true. She then dove into the comments.
"As a member of the LGBTQ+ community, I have no tolerance for a lack of inclusivity, especially not one motivated by stereotype," she wrote.
Halsey also gave options for supporting the LGBTQ+ community and spoke directly to her transgender fans: "If you are a trans person reading this, and these comments have made you feel alienated of invalidated, please know that you have allies. We stand in solidarity, and complete and total acceptance is the only 'fantasy' that I support."
After the 2018Victoria's Secret Fashion Show was filmed, comments about the model standards began to go viral. The spark was an interview with Ed Razek, chief marketing officer of the lingerie brand. Razek explained why he doesn't want to add transgender models to the Victoria's Secret runway in conversation with Vogue in early November.
"It's like, why doesn't your show do this? Shouldn't you have transsexuals in the show? No. No, I don't think we should," he said. "Well, why not? Because the show is a fantasy. It's a 42-minute entertainment special. That's what it is."
He later apologized and noted transgender models have applied for a model position with the brand, but have not met the brand's standards.
Some commenters took a problem with the timing of Halsey's statement. "VS has been the same every year and you're only now recognizing the inclusivity issue AFTER you get paid for it? Yikes girl," and Instagram user, @laurynnnn wrote.
Another suggested Halsey donate the paycheck she received from them.
Others found Halsey's statement empowering, and thanked her for speaking up. "Thank you for standing up for what's right. Too many would look the other way," said one among another comment, which called Halsey a "class act."