Halsey Tweets Cryptic Breakup Lyrics Amidst Rumored Split From G-Eazy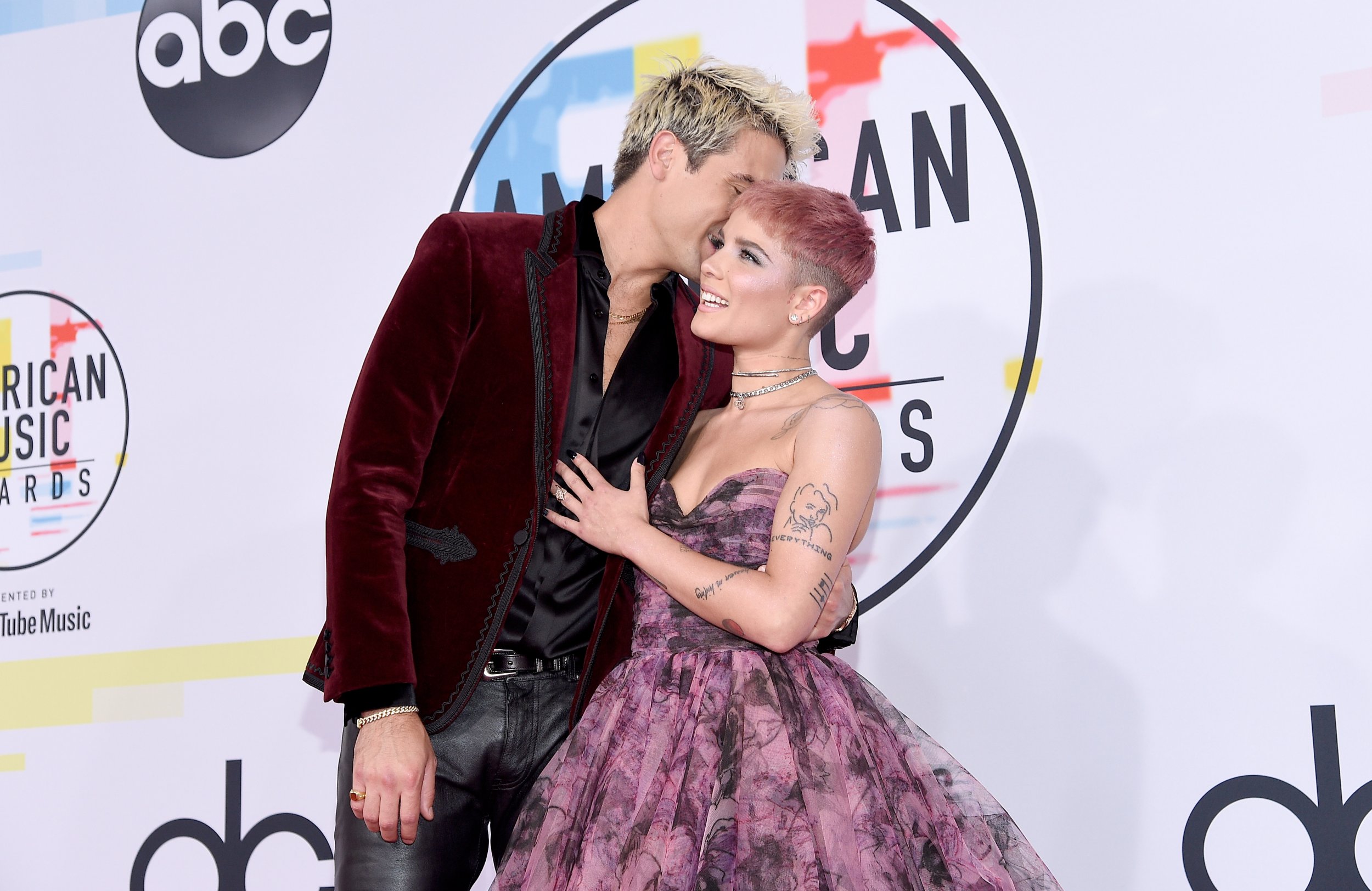 As rumors circled that pop star Halsey and rapper G-Eazy split for the second time, Halsey tweeted mysterious notes to self, which reminded her happiness will return to her life, as well as lyrics from her latest single release "Without Me."
The song is a powerful breakup anthem, generic and openly relatable in lyrics but specific in the bridge. Halsey chose the bridge lyrics to add to her Twitter feed just a day after commenting on how she will make it through a sad spell.
"You don't have to say just what you did. I already know. I had to go and find out from them," the lyrics, tweeted Wednesday, read.
The tweet of cryptic lyrics joined a series of tweets the singer directed at herself on Tuesday.
"Reminder to self: happiness is not a replacement for misery," Halsey's first tweet read. "It's an addition. Pain will always be there. But that's okay. U allow happiness to join as another option. So when the time comes, it's there waiting, existing; a possibility for when you're ready to choose."
Halsey continued to explain the idea in a second tweet. "@ me: life is not pain vs happiness. One does not replace the other. They exist together. Happiness doesn't arrive as a replacement. It arrives to assist u in carrying the weight of the pain."
She also reminded herself to remember this point moving forward. "@ me: now remember that u dummy," her third tweet read.
G-Eazy and Halsey first split last July in what seemed to be an indefinite separation. Halsey declared the "time apart" to her fan base via her Instagram story, according to Cosmopolitan. "G-Eazy and I are taking some time apart," she wrote. "I'm eager to continue the upcoming passage of time dedicating myself to my art and my career and the duration of my tour. I wish him the best. Thanks for respecting our privacy at this time."
The pair reunited in September and were last seen together at the American Music Awards on October 9. The ex-couple have unfollowed each other in Instagram, according to Billboard, which led to the assumption they are no longer together.
G-Eazy has not commented on the breakup, nor has Halsey specifically. The rapper was seen attending a party with fellow rapper Drake according to TMZ. The news outlet asked G-Eazy how it feels to be single again, to which he did not respond.