Dutch officials are seizing ham sandwiches from drivers arriving into the country from the UK due to post-Brexit rules banning the import of meat and dairy products into the EU.
Footage shown on Dutch TV shows customs officials confiscating the food from bemused drivers, as they are told they can no longer bring "certain foods to Europe, like meat, fruit, vegetables, fish, that kind of stuff" following the end of the transition period between the U.K. and the EU on New Year's Day.
One of the startled drivers is shown asking if he can at least take the bread after the ham has been seized, to which a customs official replies: "No, everything will be confiscated. Welcome to Brexit, sir. I'm sorry."
Guidance from the Department of Environment, Food and Rural Affairs states: "From 1 January 2021 you will not be able to bring POAO (products of an animal origin) such as those containing meat or dairy (e.g. a ham and cheese sandwich) into the EU."
The European Commission says the ban on meat and dairy products is necessary to protect animal health throughout the EU. The Commission's website states: "It is known, for example, that dangerous pathogens that cause animal diseases such as Foot and Mouth Disease and classical swine fever can reside in meat, milk or their products. Therefore, pathogens could be introduced into the EU if personal goods containing meat, milk or their products are sent by post or carried in the baggage of travelers arriving from countries outside the EU, where such pathogens may be circulating."
Dutch officials also posted pictures of other foods that had been confiscated, including breakfast cereals and oranges, adding: "Since 1 January, you can't just bring more food from the UK."
After the agreement of a Brexit trade deal between the U.K. and EU following 11 months of negotiations, major changes have been introduced for U.K. businesses, including changes to freedom of movement and new regulations applying to the import and export of goods.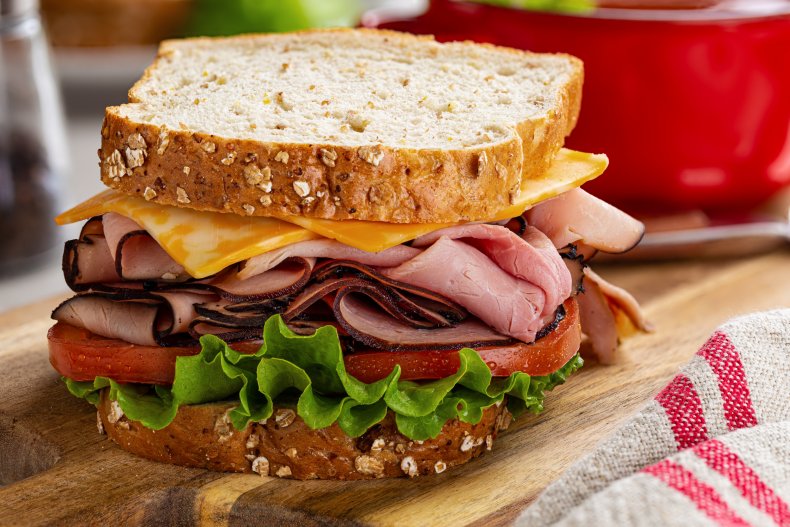 It has also been reported that companies have faced difficulties due to trade disruption between Great Britain (GB) and Northern Ireland, post-Brexit.
The requirements of the new Irish Sea border, mean customs declarations are needed for many items arriving from Britain into Northern Ireland, leading to difficulties at ports for haulers with some retailers struggling to fill shop shelves. The Labour Party has called on the government to act and also called for better guidance for GB companies which are shipping to Northern Ireland.