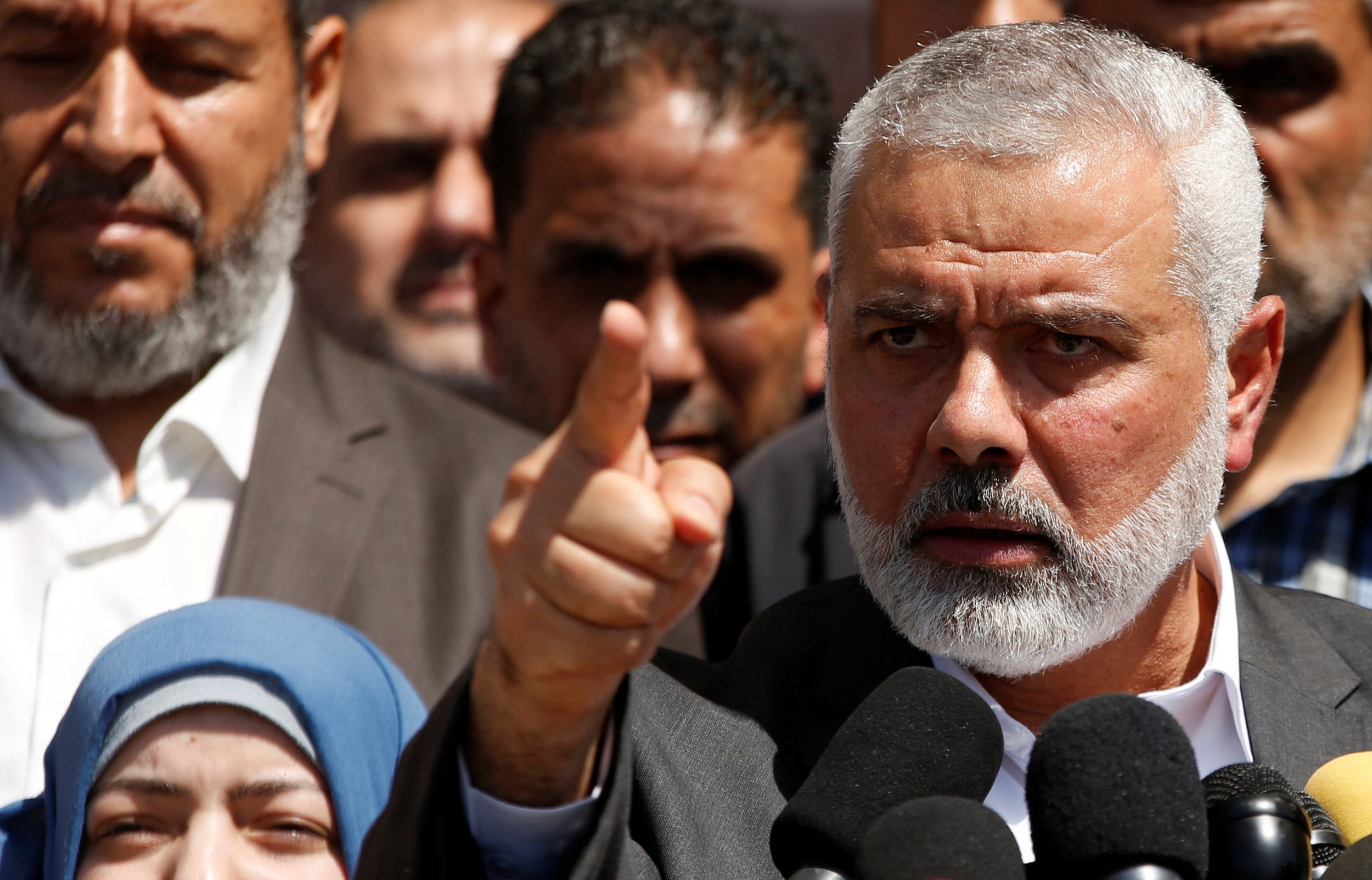 Hamas has arrested the killer of one of its key commanders in Gaza, the group's political chief said Thursday, reiterating claims the military leader was assassinated by Israel's Mossad intelligence service.
The newly elected leader of the militant group that controls the Gaza Strip, Ismail Haniyeh, told journalists that the suspect confessed to the killing of Mazen Faqha, a senior figure in the group's military wing, the Qassam Brigades.
"We announce that the killer and criminal that carried out the orders of the officers of the Zionist security services is in the hands of the [Hamas] security services," Haniya said referring to Israel, quoted by AFP.
Read more: Hamas hangs three Palestinians in Gaza for "collaborating" with Israel
The militant group's leader did not provide any further information on the suspect's identity. In the past Hamas has suggested Palestinians working on behalf of Israel were involved in the killing.
In April, in the aftermath of Faqha's death, Hamas executed three Palestinians it claimed had collaborated with Israel. The Islamist organization did not explicitly say the men were hanged because of direct links to the assassination, merely that they had been in contact with "occupation intelligence officers."
The New York Times reported that Faqha, 38, was killed in his car in March after parking it in his garage. Hamas said the manner of his killing, with four gunshot wounds to the head fired at close range with a silenced gun, bore the hallmarks of a Mossad orchestrated hit.
Israel has not commented directly on Faqha's death other than to say he had been involved in planning attacks on the country. Danny Yatom, a former Mossad chief, told Israel Radio in March that he believed the senior military figure's death was the outcome of an internal power struggle in Hamas.
Israel sentenced Faqha to nine life sentences for his role in suicide bombings targeting Israelis. But in 2011, Israel freed him as part of the exchange of more than 1,000 Palestinian prisoners for Israeli soldier Gilad Shalit—held by Hamas for five years—and deported him to the Gaza Strip.