Hamas Is Arresting and Torturing Jihadis to Prevent War With Israel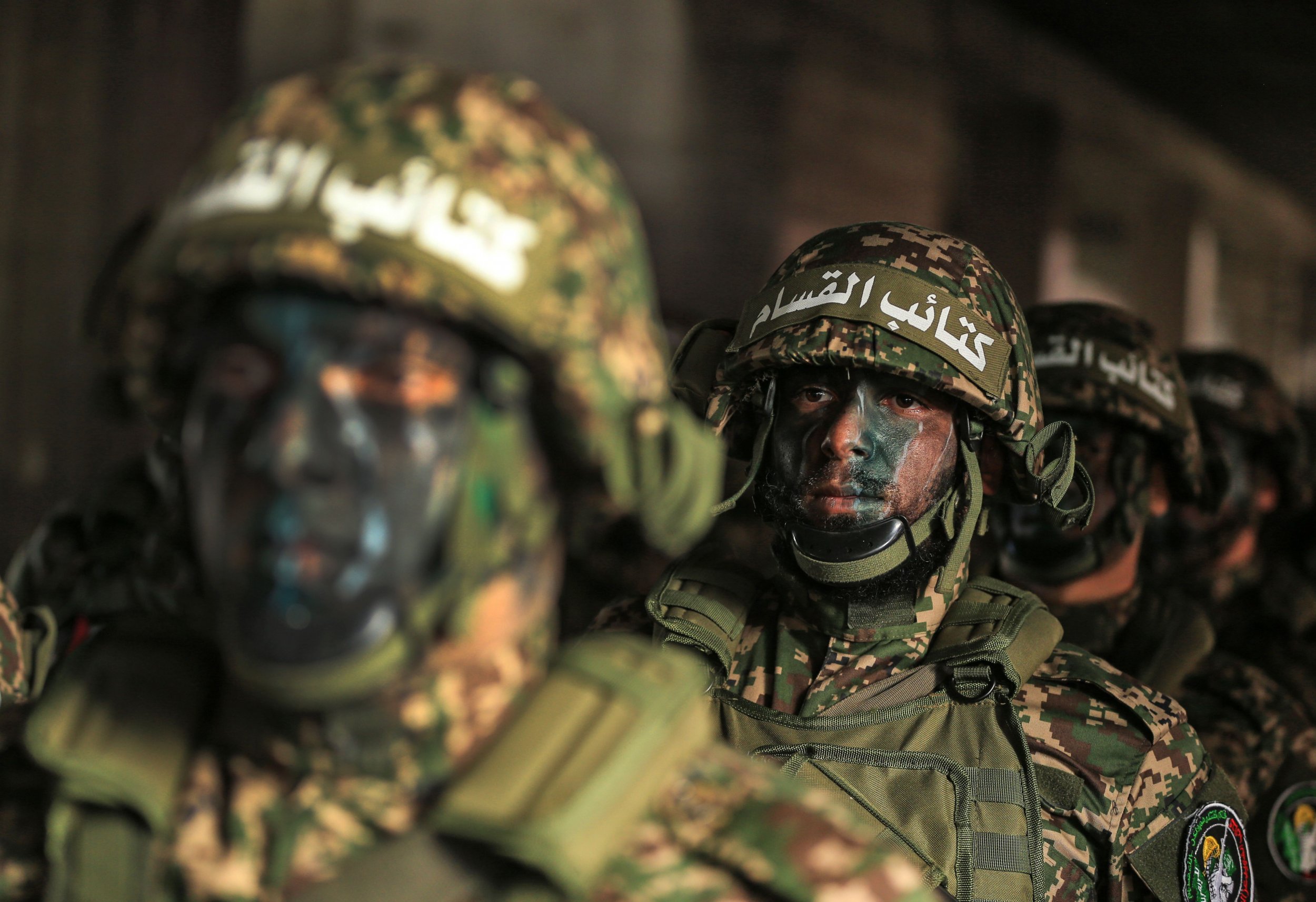 Palestinian militant group Hamas has arrested and tortured jihadis in the Gaza Strip, the blockaded territory it presides over, in a bid to prevent rocket fire into Israel and a new round of conflict.
President Donald Trump recognized Jerusalem as the capital of Israel on December 6, setting off protests among Palestinians in the West Bank and Gaza.
According to Israeli newspaper Haaretz, Hamas arrested jihadis who it believed were responsible for the rocket launches, and it is likely they had been tortured by Hamas security forces.
A Hamas spokesman did not respond to a request for comment.
Several dozen rockets have been fired into Israeli territory in reaction to the announcement of the embassy move, but Hamas blames hardline Salafists for the launches. The militant group, which has fought three wars with Israel since 2007, has relayed to Egyptian intelligence that it does not seek an escalation with Israel.
More than half the rockets have fallen short of Israeli territory, but several have landed near residential areas south of the Israeli border cities of Ashkelon and Sderot.
The rocket fire has continued, two weeks after Trump's historic decision to move the embassy, the first sitting U.S. president. The prolonged period could be a result of Hamas's unwillingness to put a stop to the launches as quickly as possible because of the vehement opposition to Trump's decision in the enclave, or an inability of its forces to restrict such launches.
Israel has launched air raids on Hamas's military targets in Gaza as it holds the group responsible for any rocket fire from the territory. So the jihadi rocket launches threaten a new round of conflict that Hamas does not want.
The last war, which lasted for seven weeks in the summer of 2014, saw the Israeli military kill more than 2,200 Palestinians, according to U.N. figures, in return for rocket fire and in an operation to destroy the group's network of smuggling and attack tunnels into Israeli territory.
The Israeli mission, known as Operation Protective Edge, drew condemnation from the international community and rights groups as a disproportionate response to Hamas's rocket fire. More than 70 Israelis died in the war, the majority of them Israeli soldiers.
Israel's right-wing government, for its part, is holding back on a conflict in Gaza as Trump continues to take decisions in Israel's favor after years of delicate U.S. maneuvering on the conflict with the Palestinians.
Israel has maintained an economic, sea and air blockade on the Gaza Strip since 2007 for security reasons. The restrictions, coupled with three rounds of war, have left Gaza's economy battered, its people the most unemployed in the world, and its conditions "unlivable," according to the U.N. Egypt also controls a restricted crossing in and out of Gaza.