Hamas Claims Jerusalem Bus Bomber As One of Its Own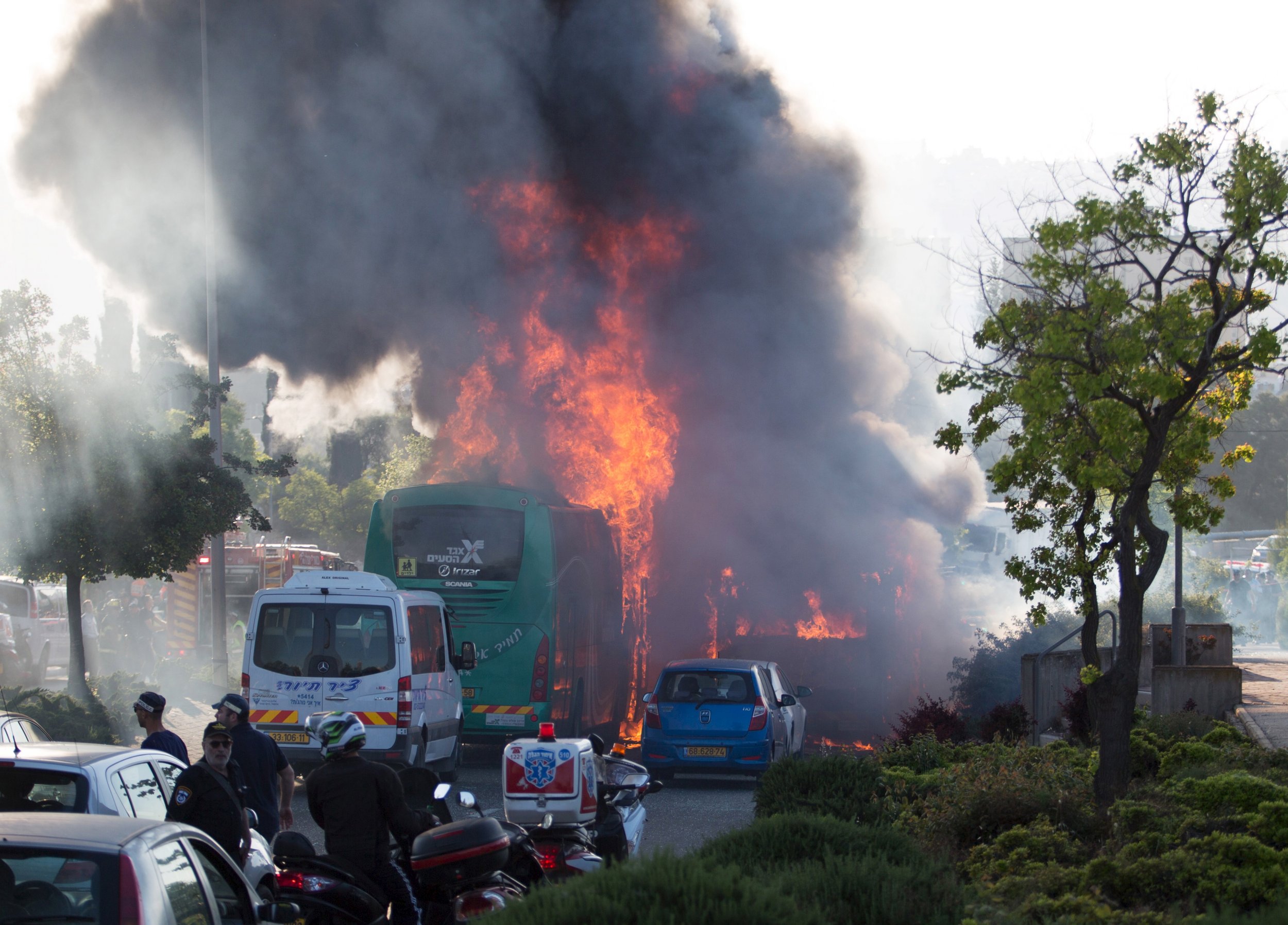 Palestinian militant group Hamas on Wednesday said that a member of its group was behind the bus bombing that wounded more than 20 people in Jerusalem earlier this week.
The group that rules the Gaza Strip praised Abdel Hamid Abu Srour, a 19-year-old from the Aida refugee camp near the West Bank city of Bethlehem, after he succumbed to his wounds from the blast on Wednesday.
The group released a poster that claimed him to be a martyr for the group's campaign to liberate Palestine from Israeli occupation. Hamas media confirmed his identity, as did pro-Hamas websites, but his identity remains under a gag order in the Israeli media as the Israeli military's investigation continues.
As the Hamas leadership is yet to comment on the bomber's identity, it remains unclear if the group is claiming to have directed the attack or claiming that the bomber was an affiliate who acted of his own volition.
The attack and links to Hamas come as the two-year anniversary of the escalation that led to the seven-week Gaza conflict nears. The militant group has fought three conflicts with Israel since 2008.
Srour lost both of his legs in the bombing before he eventually died of his injuries at Shaare Zedek hospital in Jerusalem. Israeli authorities initially believed him to be a victim of the blast but questioned his role in the attack after no relatives came forward for him. The Israeli military arrested his father on Wednesday.
Israeli Prime Minister Benjamin Netanyahu pledged to find those responsible for the bus bombing and those who directed the attack. Palestinian President Mahmoud Abbas condemned the attack, saying in a visit to German Chancellor Angela Merkel: "We are against all forms of terrorist activity that affect Israeli and Palestinian civilians."
The blast was the first to take place in Israel since November 2012. Of the 21 wounded, two people were seriously wounded, including Srour, and six people were moderately wounded.