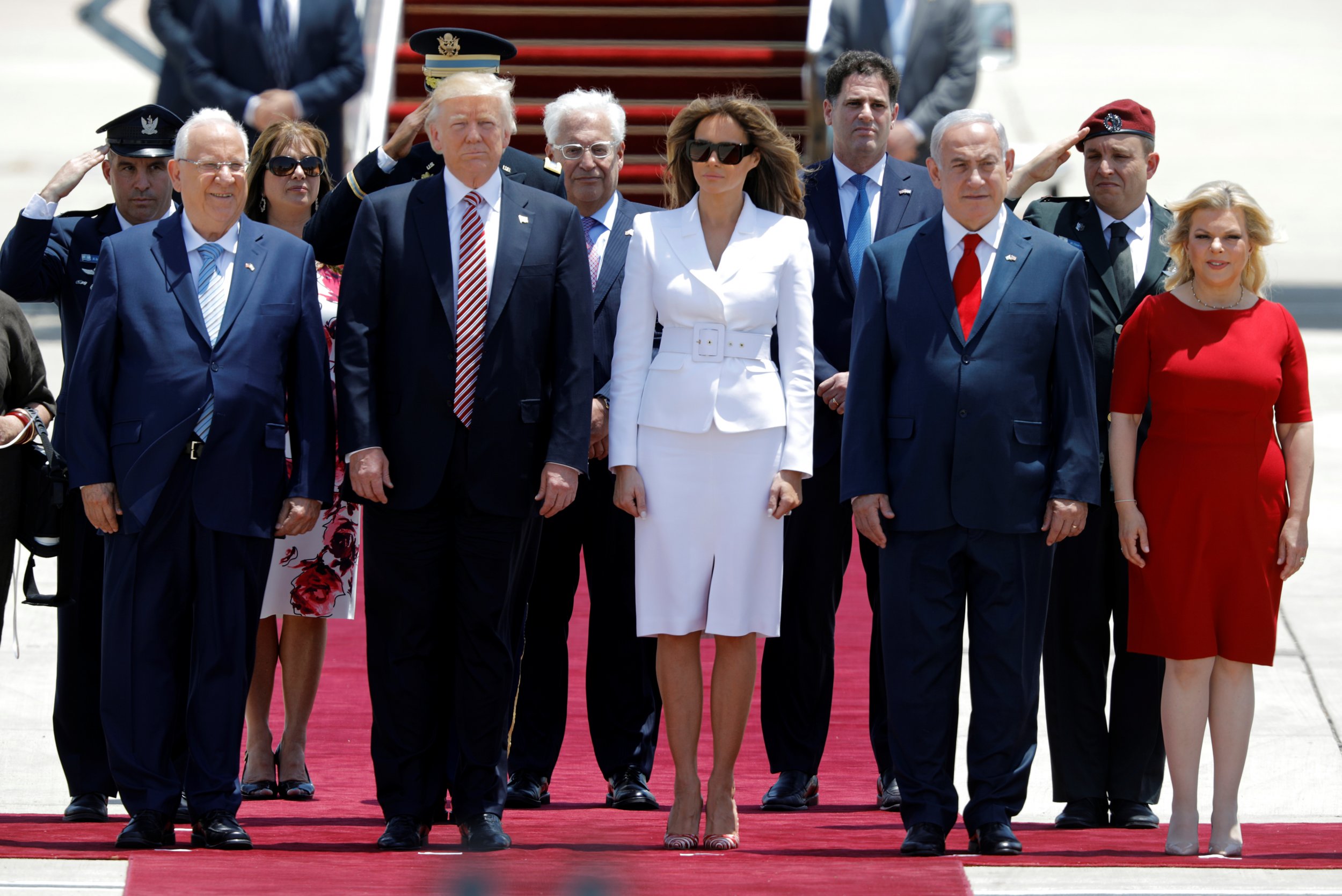 Hamas has criticized President Donald Trump over his speech linking the Palestinian group to terror, calling the statements a "distortion" that shows U.S. bias toward Israel.
Spokesman for the Islamist group Fawzi Barhoum said Sunday that Hamas rejected Trump's Riyadh speech, in which he linked Hamas, Hezbollah and the Islamic State militant group (ISIS) with terror, adding that the president's position on the Middle East showed his White House was continuing the policies of previous administrations.
"The statement describing Hamas as a terror group is rejected and is a distortion of our image and shows a complete bias to the Zionist occupation," Barhoum said, according to Reuters, referring to Israel.
Read more: American evangelical urges Donald Trump to 'Make Israel Great' with $100,000 Jerusalem billboards
Speaking in the Saudi Arabian capital yesterday, Trump urged Arab leaders to unite and defeat Islamist extremists, calling on the heads of the 55 assembled Muslim majority nations to "drive out the terrorists and drive out the extremists."
The U.S. president placed Hamas alongside the the Islamic State militant group (ISIS) and other Islamist organizations he said had caused a "tragedy of epic proportions" across the world.
"The true toll of ISIS, al-Qaeda, Hezbollah, Hamas, and so many others, must be counted not only in the number of dead. It must also be counted in generations of vanished dreams," Trump said.
Hamas, a the Sunni Muslim movement, has fought three conflicts with Israel since 2008 and opposes any cooperation with the state it considers to be its arch-enemy and occupier of territory it considers Palestinian.
The Palestinian militant group has controlled the Gaza Strip since 2007 when it seized the area from the Palestinian Liberation Organization (PLO), which is dominated by the Fatah faction of Palestinian President Mahmoud Abbas.
Trump is due to meet with Abbas in Bethlehem in a symbolic visit to the West Bank town on May 23, the last day of his visit to the Middle East. A member of the PLO told Newsweek that the two leaders would meet in Abbas's Bethlehem office. Most previous meetings between U.S. presidents and Palestinian leaders have taken place in Ramallah. For Christians, Bethlehem is a holy place considered the birthplace of Jesus.
The Trump administration has said the meetings with the Israeli and Palestinian leaders offer a "historic" opportunity for peace. On his arrival at Ben Gurion Airport in Tel Aviv Trump said: "We have before us a rare opportunity to bring security and stability and peace to this region and to its people," according to statements released by the White House.
At the beginning of this month, Hamas dropped its calls for the destruction of Israel and a war against the Jewish faith. However, it has regularly rejected the notion of peace talks between Israel and the Palestinian leadership.