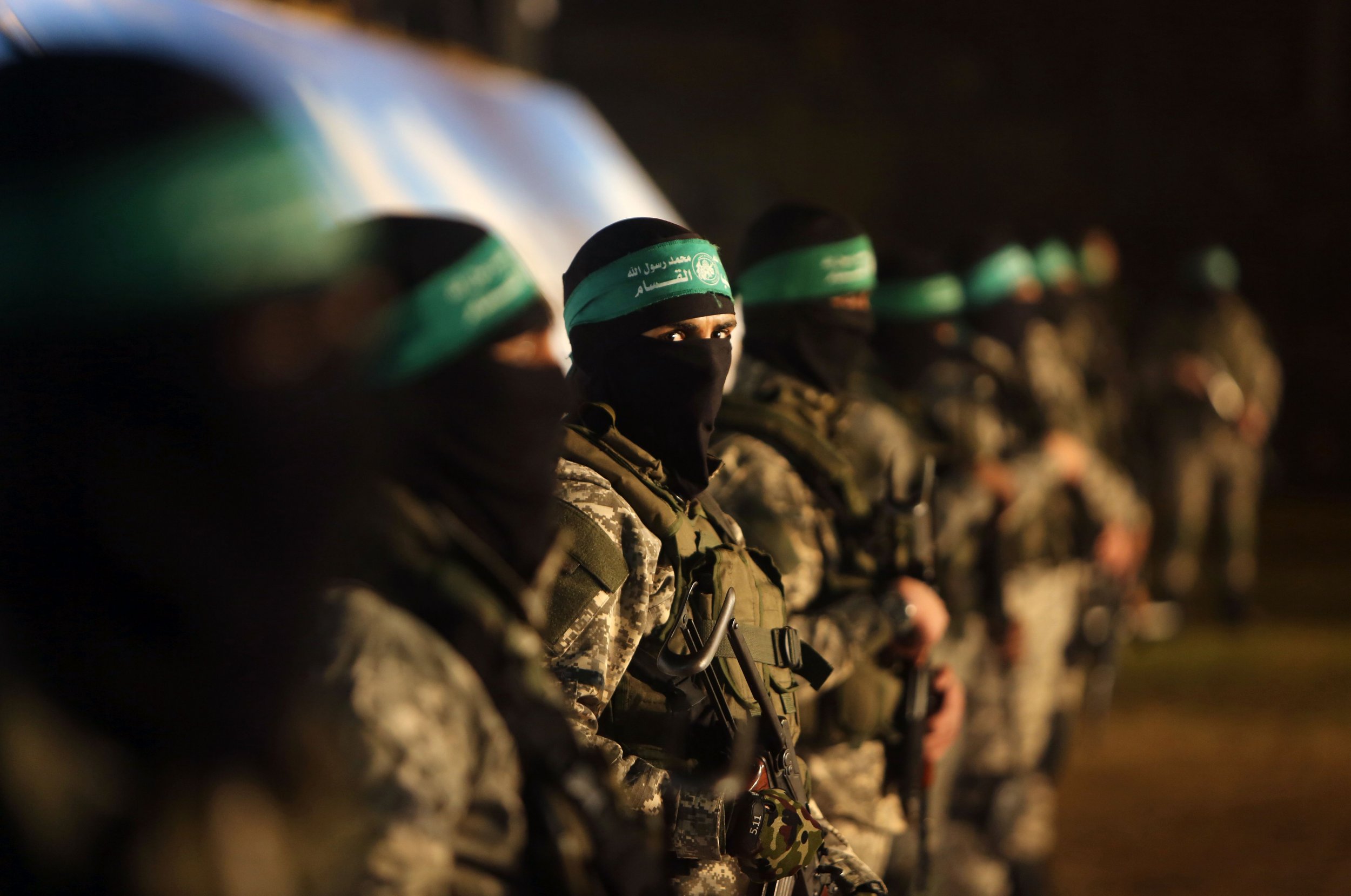 Palestinian militant group Hamas has killed three men accused of assassinating a senior commander in the Gaza Strip. The executions were reportedly partially streamed live on Facebook by an onlooker.
Hamas's Interior Ministry confirmed the group hanged two men and killed the third by firing squad on Thursday, after they were charged with killing 38-year-old Mazen Faqha.
Streamed in Arabic on local news site Gaza Now's Facebook page, according to The Guardian, the gruesome live footage, shot with a mobile phone reportedly showed gallows and figures in shadows in the distance. It was removed after 30 minutes. Facebook is under fire from Western governments and Israel for not doing enough to remove violent content from its platform.
Faqha was killed by at least one gunman with a silencer in the garage of his home in the coastal enclave in March. Hamas blamed the death on Israel's Mossad secret service.
Israel sentenced Faqha to nine life sentences in 2003 for his role in suicide bombings targeting Israelis. But in 2011, Israel freed him as part of the exchange of more than 1,000 Palestinian prisoners for Israeli soldier Gilad Shalit—who was held by Hamas for five years—and deported him to the Gaza Strip.
Hamas has fought three conflicts with Israel since 2008 and opposes any cooperation with a state it considers its arch-enemy. Israel maintains an economic blockade on the territory and prevents access in and out of the territory by sea or air. Israel says the measures are imposed for security reasons, Palestinians argue it is a siege that has left the area with a dysfunctional economy and has resulted in mass unemployment and a shortage of electricity that leaves its residents with just a few hours of power a day.
Since 2007, when Hamas pushed Fatah forces from Gaza, the militant group has executed more than 40 people in the Gaza Strip, the majority of whom were suspected collaborators with Israel during the seven-week conflict in 2014. Many of those convicted were tried in military courts or were executed without a trial. Human rights groups have condemned Hamas' trials and executions.
Palestinian militants have also previously shot and killed suspected collaborators in the West Bank. The Palestinian Authority also carries the death penalty as a punishment. Since Palestinian President Mahmoud Abbas assumed leadership in 2005, no executions have taken place, but five people previously sentenced to death had their sentences carried out in the Gaza Strip, according to Israeli rights group B'TSelem. The Palestinian Authority carried out executions under the rule of Yasser Arafat.
The executions come at a time when the Islamist movement is attempting to soften its image. At a press conference in Doha last month, Hamas's outgoing political leader Khaled Meshaal unveiled the group's new document that softened positions toward Israel, such as agreeing to a Palestinian state based on the 1967 lines.
Hamas had previously said it would liberate the entirety of what it deems to be "historic Palestine," what is now modern-day Israel. It has dropped its call for the destruction of Israel but still does not recognize Israel and advocates "armed struggle" against it. Hamas's former leader in Gaza, Ismail Haniyeh, was named the group's new political leader last month.