Hamas Throws Down the Gauntlet in Gaza—Leaving Mahmoud Abbas's Legacy More Elusive Than Ever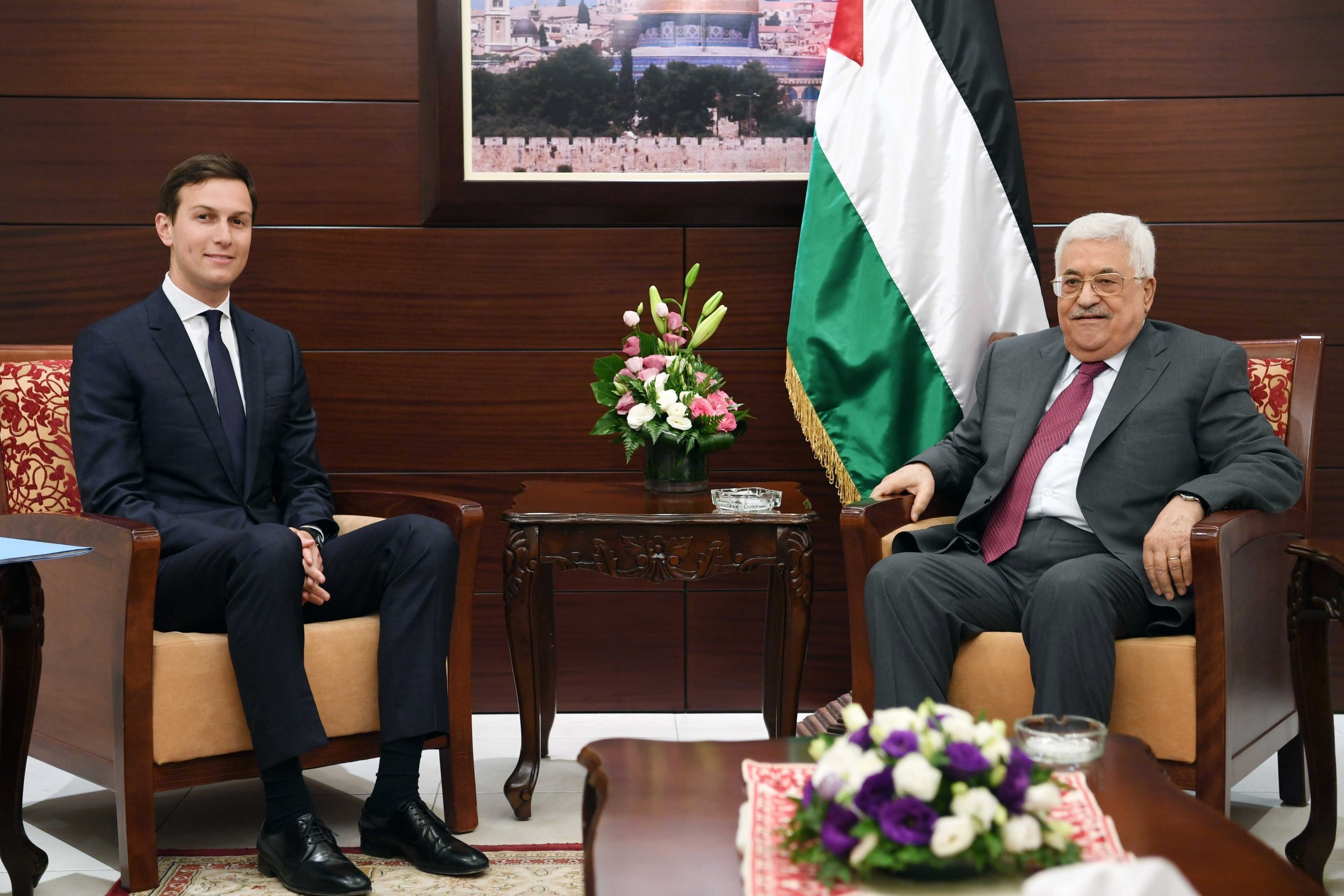 Palestinian Authority President Mahmoud Abbas will ascend the UN General Assembly podium later this month a conflicted man.
Increasingly frustrated by his deteriorating strategic position, Abbas will need to decide whether to gamble on escalating his confrontational diplomatic strategy in pursuit of Palestinian statehood—or to attempt damage control with a step back from the brink. As talk of future succession intensifies, the strategic choice could well define the legacy of the eighty-two-year-old chain smoker increasingly reviled by his own people.
Throughout 2017, Mahmoud Abbas has seen his strategic position deteriorate dramatically. His standing with the White House has plummeted as the Trump administration more enthusiastically endorses Israeli positions, demanding the cessation of the PA's payments to terrorists.
The Temple Mount crisis only highlighted Abbas's political irrelevance, bypassed diplomatically in Israel's direct negotiations with Jordan, and with his Fatah movement failing to bring the masses to the streets in the West Bank. And international attention to question of Palestinian statehood—which reached its apogee with UN Security Council Resolution 2334 and the French peace initiative—has dissipated amid mounting international crises in the Middle East and further overseas.
Abbas is fed up. And the result has been an unmistakably oppositional approach towards all parties. Internationally, Abbas boycotted the visit of UN Secretary General Antonio Guterres to Ramallah by conveniently scheduling a trip to Turkey the same day. Domestically, he has led an escalating crackdown on political opponents and critics.
Read More: Hamas Has Dissolved its Administration in Gaza
In the Gaza Strip, he has sought to leverage the enclave's humanitarian distress to pressure Hamas by squeezing Gaza's electricity supply and medical budgets. And with Israel, Abbas has frozen security coordination—leaving only tactical coordination in place—while also handcuffing Israeli-Palestinian forums for coordination on civilian projects.
News from the Gaza Strip has also thrown a spanner in the works. This morning, Hamas made the dramatic announcement that it had dissolved the administrative committee with which it governs Gaza alone, inviting Abbas's government to return to administer the enclave and accepting nationwide general elections.
This news is a poison chalice. Hamas is inviting Abbas to assume control of the Gaza Strip, only to risk losing it together with the West Bank to Hamas in elections again. Since Hamas is unlikely to put its security forces under PA control, the offer is largely a bluff, designed to pin blame on Abbas when reconciliation talks cave in. And when they do, Abbas will be left facing an Islamist rival that has renewed ties with Iran and Egypt. His arch nemesis Mohammed Dahlan—Egypt's favourite for next Palestinian president—will have also returned as a major player on the Palestinian stage, able to argue even more convincingly than before that only he can achieve Palestinian unity.
Abbas's confrontational strategy, it appears, has not succeeded. And Abbas, checkmated, cannot break out of this strategic malaise. He finds himself confronted with a familiar strategic dilemma, having climbed up a tree from which he feels he cannot crawl down.
If Abbas attempts a climb-down, his strategic position will only worsen. As the UN Secretary General and United States move away from calling for immediate final-status talks, Abbas fears a more reconciliatory approach will only cause the Palestinian issue to fall further down the international priority list. He cannot resume full civil and security cooperation with Israel without losing face with a distrustful Palestinian public. And having received an apparent capitulation from Hamas, he now cannot reverse his policy of squeezing the Gaza Strip without securing tangible concessions, reasserting some level of control there.
But at the same time, if Abbas escalates this oppositional approach, the damage could also be severe. If he continues squeezing Gaza after being offered to reassert control, public resentment towards him for this policy will only grow. But what would be a reconciliatory step domestically would be a confrontational step internationally—and he risks alienating the US if he uses the General Assembly stage to announce plans for reconciliation with a listed terror group.
According to a source involved in talks with the White House about Israeli-Palestinian dialogue, senior US officials have raised the possibility of announcing the relocation of the US Embassy to Jerusalem as a penalty if Abbas uses his UN speech to attack the Trump administration. The PA's budgetary position is already precarious, with drying international aid—it will only be aggravated by provoking Israel into suspending tax receipt transfers again, or pushing the US to cut off aid over the question of prisoners' payments.
The logical default for Abbas might be to continue this oppositional strategy on a low gear, resigning himself to failure while keeping up appearances and tactfully sidestepping the question of reconciliation, at least till after he returns to Ramallah. But now in his thirteenth year of a four-year term, with reports of his deteriorating health, Abbas needs a legacy quickly.
That legacy is unlikely to come from climbing down, unless he wants to be remembered as the leader who ossified the split between the West Bank and Gaza and allowed the occupation to become further entrenched. But neither is it likely to come from burning bridges with Israel, the UN, and the West, which could leave him remembered as the leader who sacrificed everything on a reckless final hurrah.
Approaching the UN General Assembly dais, Abbas has no good options. His choice depends primarily on his appetite for risk.
Eylon A. Levy is a news anchor and correspondent at i24NEWS. Follow on Twitter: @EylonALevy