Hamburg Attack: 'One Dead' After Knife Assault in Supermarket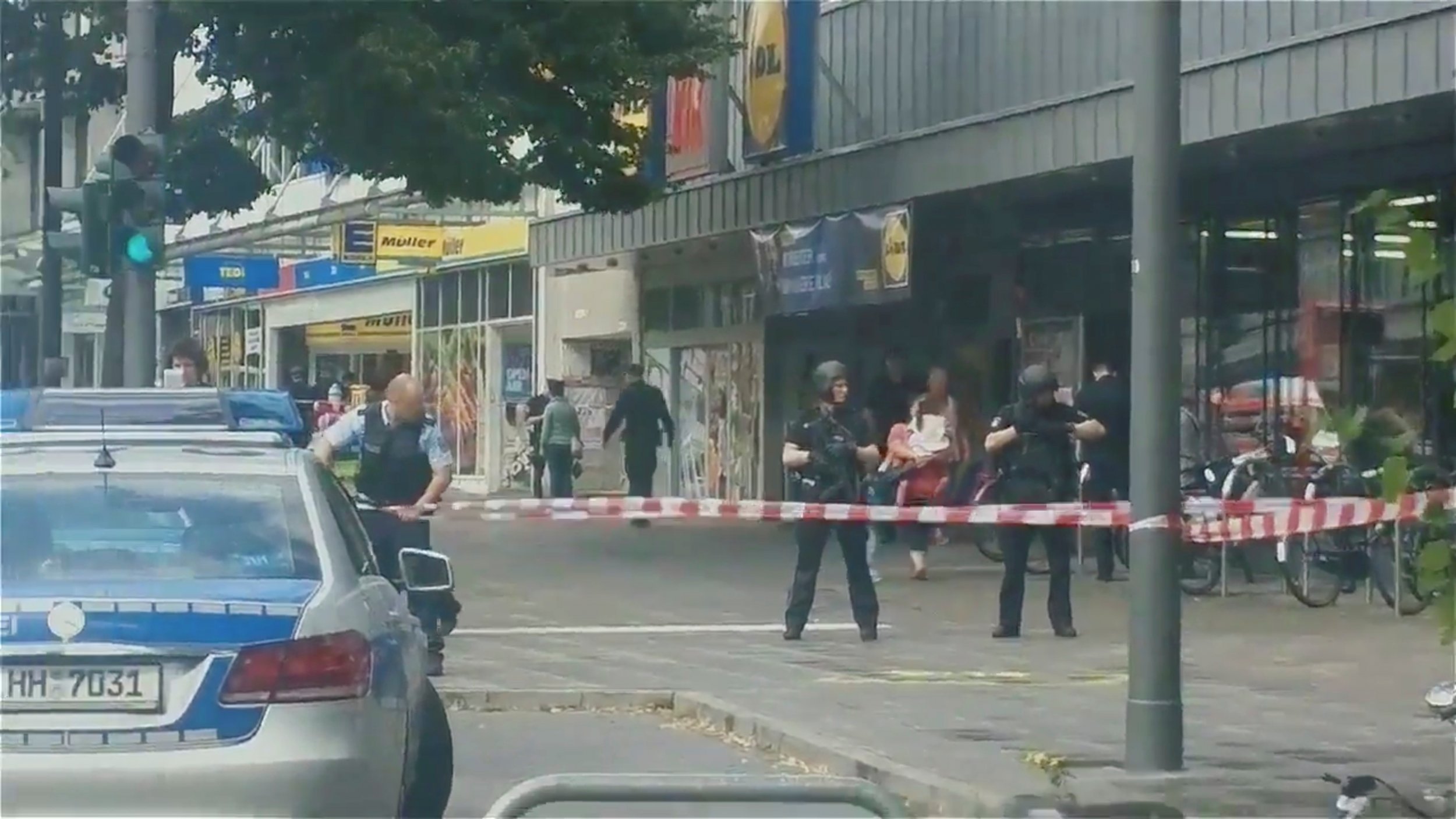 At least one person has been killed and four injured after a knife attack at a supermarket in the German city of Hamburg on Friday, according to the city's police.
The police said they had arrested the attacker following the assault, and told the public to avoid the Barmbek area of the city, where the supermarket is located.
"We have no clear information as to the motive or the number of wounded," Hamburg police said in a tweet.
The attack took place at a supermarket belonging to the TEDI chain.
Emergency services were at the scene following the attack.
The motivation for the attack remains unclear, but a video posted on social media showed an eyewitness claiming that the attacker stabbed three people before shouting "Allahu Akbar" ("God is great" in Arabic). Police said they had not verified reports of a potential robbery.
"It was definitely a sole attacker. The first reports about a possible motive of a robbery have not been confirmed," Hamburg police tweeted.
Germany last year suffered three attacks inspired by the Islamic State militant group (ISIS), including one in December that killed 12 people when a truck rammed into a Berlin Christmas market.
Hamburg Attack: 'One Dead' After Knife Assault in Supermarket | World