Broadway Hit 'Hamilton' Moves to Chicago and London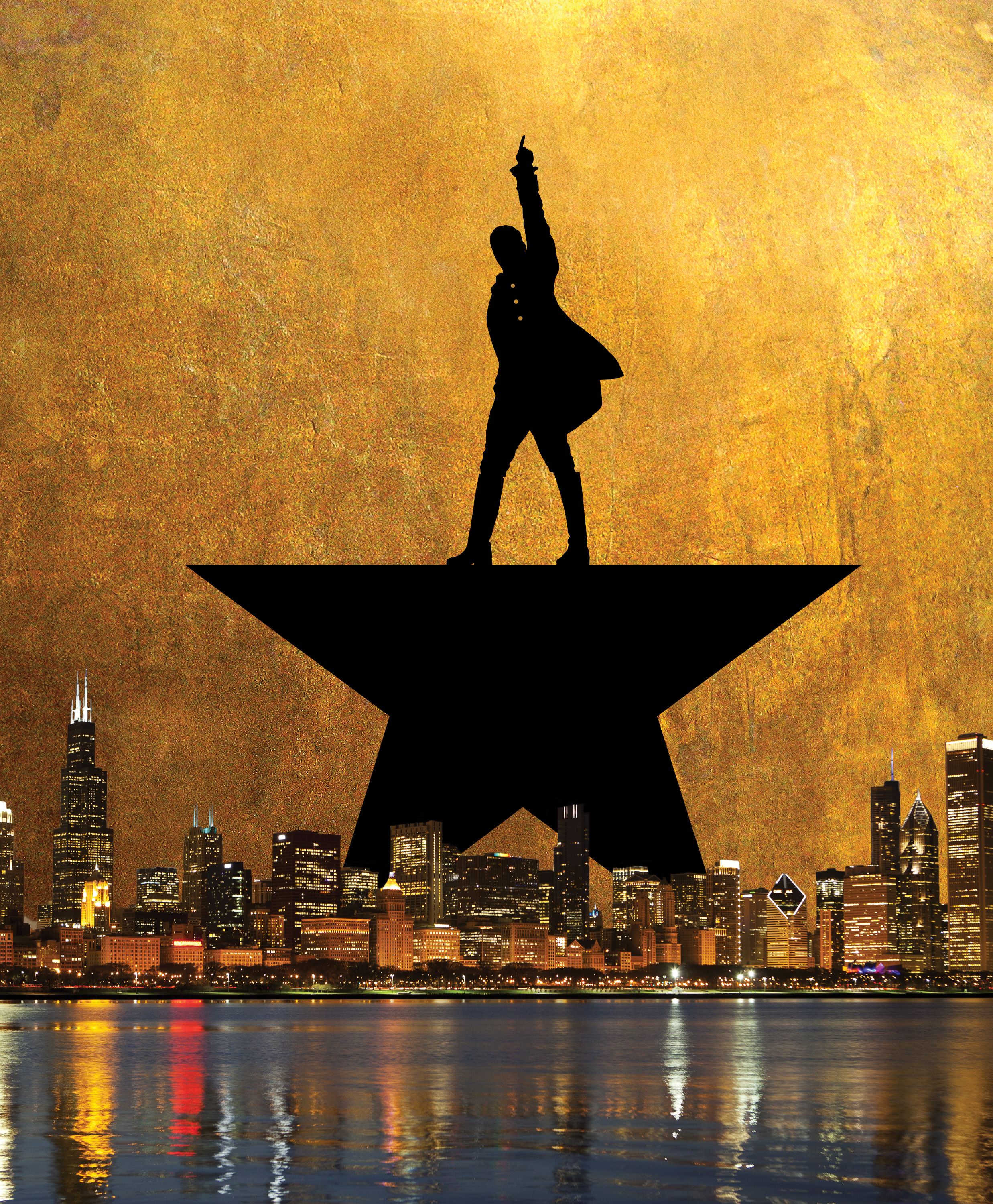 This article, written by Senior Editor Tim Baker, and other articles about the musical phenomenon are featured in Newsweek's Special Edition, Hamilton.
Jeffrey Seller, producer of Hamilton, among many other shows (but more on that in a minute) is pretty confident in his understanding of Broadway's mechanics. Sitting in his Theater District office on the seventh floor of a 45th Street office block looking down on Times Square, he's confident in the way his musical will expand, in the solidity of its message and its place in history, and that he has helped bring something new to Broadway with a magnitude that hasn't been glimpsed since the final performances of Rent. Seller, it should be said, was also a producer on that show, so he's effectively been behind the scenes of the two most significant revolutions in Broadway history. But he's not resting on the laurels he's consistently earned over decades on the Great White Way. Considering that Hamilton has permeated our culture in a way few musicals ever have, there's no reason why Seller shouldn't cash in his chips and enjoy a bit of that well-deserved laurel resting. Instead he's doubling down, using the show's global reach to take a chance on bringing the story of New York's favorite Founding Father on tour, setting up a second company in Chicago and even venturing across the pond to London's West End.
Seller laughs off the question of whether people in the Midwest or especially in London will welcome Hamilton like New Yorkers did. Hamilton is the story of the Founding Father who created the Wall Street system after humiliating the British crown on paper and in battle. Both small-town America and the city of London have more than enough reason to second guess the "Founding Father without a father," but Seller firmly believes there's a place for Hamilton everywhere. In fact, he seems to be of the opinion that sharing this groundbreaking production with as many people in as many places as possible isn't only viable, it's the right thing to do. "I have every bit of confidence that the audiences in Chicago are going to have the same powerful, visceral, emotional, intellectual responses to the show that audiences in New York have been having for the past year," he says without hesitation.
And he'd know better than most how well the show holds up under close scrutiny. Seller has himself seen the show in excess of 30 times at various stages of completion, yet he's well aware that as far as the Hamilton faithful are concerned, his few dozen times as a spectator are middling at best. It's this feverish devotion, which he's seen firsthand since Hamilton's off-Broadway debut in 2015, that imbues Seller with the confi dence it takes to embark on a six-city (at least) expansion. But is there a part of him that feels this is perhaps too much too soon?
The short answer is "No." The longer answer has more to do with the special love a air that young people have been having with musicals for decades. "Children, teenagers, young people will fall in love with the show—young people have fallen in love with Broadway shows since the beginning of time," he says. "But in my 20-plus years being a producer, I have never seen a show permeate the national consciousness so quickly. When I was a teenager, we were falling in love with Evita. We were falling in love with Pippin. But these shows were already two, three, four years old when we fell in love with them. Because fi rst they had to come out on Broadway, then they had to do the Tonys, then we might have listened to the album, and then it finally got to our city after all that." Hamilton, on the other hand, was a featured performance during the 2016 Grammys, a first for a musical. Is it any surprise that the production also took home the award for Best Musical Theater Album?
Which is to say, it's hard to argue with the show's cultural momentum: Seller relishes in relaying examples of the show's continued viability by citing anything from the massive streaming numbers of the original cast recording (17 million in the week before we spoke, more than 1,200,000 full album streams to date) to the president of the U.S. attending the show last year to the treasury secretary of the U.S. changing course and keeping Alexander Hamilton on the $10 bill after having previously decided to replace him, a decision many have credited to Hamilton's resurgent popularity thanks to the show. The Chicago cast clearly has big shoes to fill, but Seller is confident they'll surpass the highest of expectations.
"[Our] Chicago company is going to be sensational," Seller continues, driving home his point. "I have such enormous admiration for, and trust in, my own creative team in finding extraordinary young actors, some with many credits, some with no credits. Some who are Broadway veterans, some right out of college."
It's the hope of Seller and his colleagues in Hamilton that the quality, musicianship and individual interpretations of roles that make Hamilton such an unforgettable experience for its New York crowd can be perfectly translated to new stages around the country and the world. "The soul of the show will reside in the hearts of all of the young men and young women who will play these roles," says Seller, with no small amount of emotion at the thought of bringing entire companies of new, talented performers into the Hamilton family. "And that's exciting because when I hear a new company sing the lyrics, it fires the receptors in my brain in a whole new way. I'm listening in a different way when different actors are interpreting Lin's score. It makes me listen again, go on the front of my seat again."
Miguel Cervantes, who plays Hamilton in the brand new Chicago production, agrees. "It's astonishing how relatable [Hamilton] is," he says. "First of all, because of the style—hip-hop with pop infl uences, a multicultural cast—it's so true to America. We're telling the story of the way it was by making it look like the way it is. For that reason, it's appealing to a whole new audience of young people." Cervantes, who describes his take on the titular character as "scrappy," as opposed to Lin-Manuel's "serious" and Javier Munoz's "sexy" Hamiltons, believes part of the show's power is its ability to educate while it entertains. "It's astonishing—these kids that know all the words. I didn't know who Aaron Burr was when I was 10. But all of a sudden you have all these kids who can tell you." The hype surrounding the production phases Cervantes not at all—it can't stand up to the excitement. "All the hard work is done," he says with a chuckle. "Lin spent a lot of years making sure all the words were right. All I have to do is not mess up those words. Of course the whole audience knows all of them, so there's a little pressure there." Joshua Henry, who plays Aaron Burr in the Chicago production, felt the excitement in a di erent way: through social media. "People in Chicago were so hungry and thirsty for Hamilton," he says. "They are so excited for everything Hamilton. They were taking pictures outside of the empty theater!"
We live in a world far more prepared to yield instant gratification than we used to, as Seller's point about Evita and Pippin shows. And he is determined to make use of Hamilton's popularity among young people to spread the word as far as it will travel. Between the show's juggernaut cast recording produced by the Roots, the 100- plus #Ham4Ham videos on YouTube and the show's o cial site, the mammoth Hamilton: The Revolution hardcover book, sheet music sales and merchandise including a period-specific Ale brewed by Gun Hill Brewers in New York, it's easy to see Seller's vision of a global Hamilton family playing out, simply because there has never been a musical like this before. As the world waits for its turn to see our generation's greatest performance onstage, Seller is working day and night to make their dreams come true. This work does not, however, include augmenting the show for a global audience. When asked about whether he'd consider expanding the role of King George III in an e ort to tailor the show for audiences in the West End, Seller was clear: "King George is fantastic, and he is onstage for exactly the right amount of time."
This article was excerpted from Newsweek's Special Edition, Hamilton, by Senior Editor Tim Baker. For a backstage pass to the Broadway musical sweeping the nation, pick up a copy today.