'Hamilton' Release Time: When Will the Musical Be Out on Disney+?
Hamilton is being released onto Disney+ in what is likely to be 2020's biggest and most anticipated release. The filmed recording of the Pulitzer Prize-winning musical is coming to the streaming service on Friday, July 3 around the world, a year before it was originally scheduled to be released.
The Disney+ version of Hamilton was filmed across two live performances in 2016 and features the original cast including Daveed Diggs, Leslie Odom Jr., Renée Elise Goldsberry and show creator Lin-Manuel Miranda.
"We only [had] three days," director Thomas Kail told Slash Film, "and there were no reshoots and there was no going back, so that also inspired a certain kind of creativity, and our cast was so game. Their performances were so dialed in."
Miranda told Fresh Air's Terry Gross of the Disney+ version: "It's probably the best rehearsed movie cast of all time, because we'd been doing our roles for a year. It's not a definitive production of a live Hamilton, but it is a snapshot of what it felt like with that company at the end of June of 2016."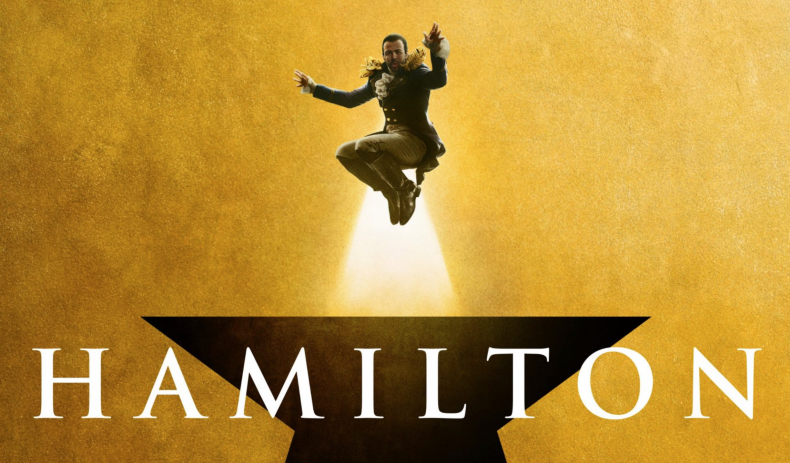 The filmed version of Hamilton will be exactly as Broadway theatre-goers saw it but for two changes. All of the swearing has been kept in except for two uses of the f-word which the show had to get rid of to keep a PG13 rating.
For fans who cannot wait to finally see the musical that everyone has been talking about, Hamilton will be released on July 3 and is expected to be released at midnight PDT, which is currently seven hours behind GMT/UTC.
If Hamilton is released at midnight on America's west coast, it will be available at the following times in the following countries where Disney+ is available:
Australia: 5:00 p.m. AEST, 4:30 p.m. ACST, 3:00 p.m. AWST
Austria: 9:00 a.m.
Germany: 9:00 a.m.
France: 9:00 a.m.
India: 12:30 p.m.
Ireland: 8:00 a.m.
Italy: 9:00 a.m.
The Netherlands: 9:00 a.m.
New Zealand: 7:00 p.m.Spain: 9:00 a.m.
Switzerland: 9:00 a.m.
United Kingdom: 8:00 a.m.
United States: 3:00 a.m. EDT, 2:00 a.m. CDT, 1:00 a.m. MDT, 00:00 MST/PDT, 11:00 p.m. on July 2 AKDT, 9:00 p.m. on July 2 HST
For those not familiar with the plot of the musical, the official summary from Disney+ reads: "Hamilton is the story of America then, told by America now. Featuring a score that blends hip-hop, jazz, R&B and Broadway, Hamilton has taken the story of American founding father Alexander Hamilton and created a revolutionary moment in theatre—a musical that has had a profound impact on culture, politics, and education. Filmed at The Richard Rodgers Theatre on Broadway in June of 2016, the film transports its audience into the world of the Broadway show in a uniquely intimate way."