Hampering This Safe Abortion Method Is Cruel and Wrong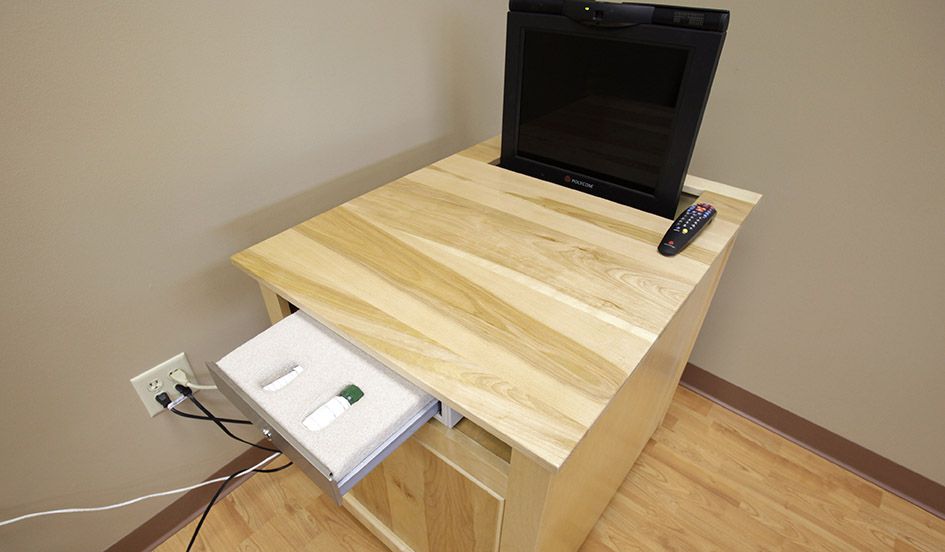 Imagine if you had appendicitis and could take five pills to take care of the problem and avoid having a surgical procedure.
These aren't magical pills that would make the problem disappear—you'd still have some cramping and other side effects, and there's a chance the medicine wouldn't work. But if there were a 95 percent chance you could avoid surgery, this therapy would be heralded as a revolutionary medical advance.
Fifteen years ago today, such a ground-breaking treatment was approved by the Food and Drug Administration. Mifepristone, sometimes referred to as RU-486, was approved for early pregnancy termination in combination with another drug, misoprostol. When used together up to 10 weeks of pregnancy, these medicines are about 95 percent effective at inducing a complete abortion—an experience that ends up being quite similar to a spontaneous miscarriage.
Back in 2000 when mifepristone was approved, hopes were high that this miracle pill would transform the way American women experience and access abortion. Research showed that some women preferred this medication option because it was less invasive and more private than surgical or vacuum aspiration abortion. Over the past 15 years, use of medication abortion has increased to about 36 percent of all abortions up to nine weeks of pregnancy.
Because medication abortion is so simple—and because determining a woman's eligibility for the method is so straightforward—the availability of this option has undoubtedly improved access to early safe abortion in some settings. In about 12 states, advanced practice clinicians, such as nurse practitioners and certified nurse midwives, can provide medication abortion, which makes it easier for women to obtain care.
In Iowa, women in some rural communities can access medication abortion using telemedicine by having a video teleconference with a physician in another city who, after determining if the method is right for the patient, provides the drugs by remotely opening a locked drawer next to the patient.
Research I've conducted on telemedicine provision of medication abortion showed that it was just as safe and effective as visiting a doctor in person to get the service, and some measures of satisfaction were significantly higher among telemedicine patients. Telemedicine improved access to early abortion in Iowa—especially for rural women, and it was associated with a reduction in later, second-trimester abortion.
But despite all these advances, the hoped-for revolution brought by medication abortion remains unrealized for many U.S. women. The FDA's approval of mifepristone included a cumbersome distribution system that requires physicians to register with the manufacturer to dispense the drug directly from their offices—the FDA does not allow doctors to write prescriptions for the pills to be dispensed in pharmacies.
These requirements likely explain why there are relatively few providers of medication abortion in the vast areas of the U.S. where there is no surgical abortion provider. In contrast, doctors in Australia are allowed to write prescriptions for mifepristone, and there are many more registered prescribers of the drugs than there are abortion clinics, and many of these physicians are located outside of major cities.
Perhaps precisely because medication abortion seems so "easy" and has the potential to improve access to abortion care, it has become a target of the anti-choice movement.
There is no evidence indicating that the abortion rate goes up when women have good access to medication abortion. In fact, the abortion rate continued its downward decline in Iowa after telemedicine services were introduced, likely because of a concurrent statewide program that improved access to effective contraception.
This method of abortion has become the focus of a range of state laws aimed at restricting access. Eighteen states have banned the use of telemedicine to provide abortion care. Three states require physicians to use an outdated protocol for medication abortion that was included in the original FDA approval, despite the fact that a great deal of medical evidence indicates that the drugs can be taken using simpler, less expensive protocols and later in pregnancy with high efficacy rates.
Our research in Texas found that after a law went into effect requiring this FDA protocol, many clinics stopped providing medication abortion, and the number of women obtaining the method declined by 70 percent. Many women we spoke with were frustrated that they could not obtain their preferred abortion method, and some considered taking medicines or herbs obtained outside of a clinic to try to end the pregnancy on their own.
Three states, including Texas, have passed laws that require facilities providing medication abortion to meet all of the requirements of ambulatory surgical centers, or mini-hospitals. That means that women must essentially be in an operating room to swallow a pill. It is obvious that the only purpose of this legislation is to restrict access to abortion. The Texas law is currently blocked from enforcement while the U.S. Supreme Court considers whether it will hear the case next term.
A decade and a half after the approval of mifepristone, there is a lot to celebrate, since many U.S. women now have a choice in the type of abortion they can have. But it is also clear that this drug has been treated differently from other medications, resulting in restrictions that have severely limited its potential to improve access to early abortion. After 15 years of experience with this safe and effective medication, it's time to finally lift these restrictions and finish the revolution.
Dr. Daniel Grossman is a professor in the Department of Obstetrics, Gynecology and Reproductive Sciences at the University of California, San Francisco, and a co-investigator of the Texas Policy Evaluation Project.