Japanese Wrestler Hana Kimura, Who Appeared on Netflix's 'Terrace House,' Dead at 22 Following Alleged Cyberbullying
A Japanese wrestler who appeared on the popular reality show Terrace House: Tokyo 2019-2020 has died at the age of 22, following alleged cyberbullying on social media.
Hana Kimura died Saturday, said Japanese wrestling company World Wonder Ring Stardom in a statement.
The wrestling company's English-language Twitter account said: "We are very sorry to report that our Hana Kimura has passed away.
"Please be respectful and allow some time for things to process, and keep your thoughts and prayers with her family and friends.
"We appreciate your support during this difficult time."
A statement on the Stardom website said: "Our company player Hana Kimura passed away today on May 23.
"We apologize for the sudden concern and sorrow for our fans and all concerned.
"Regarding the details, there are some parts that we have not yet grasped, so we will continue to cooperate with the investigation between the parties concerned.
"We deeply pray for Hana Kimura's life."
Fans became concerned about Kimura late Friday night after the wrestler appeared to post comments on her Twitter account about self-harm. Kimura alluded to being on the receiving end of abusive messages on social media before her death.
Kimura, who began wrestling in 2016, gained wider fame in Japan and around the world when she joined the cast of Terrace House: Tokyo 2019-2020 in September last year. The series follows a group of men and women living together and the daily trials and tribulations of their lives.
Terrace House airs on Fuji TV, one of Japan's most popular television networks, in Japan and around the world on Netflix. Representatives for Fuji TV and Netflix could not immediately be reached for comment.
The latest season of Terrace House, filmed in Tokyo's Setagaya ward, temporarily halted production in April due to Japan declaring a national emergency in response to the coronavirus pandemic. Production has since resumed and the first new episodes in a month aired last week.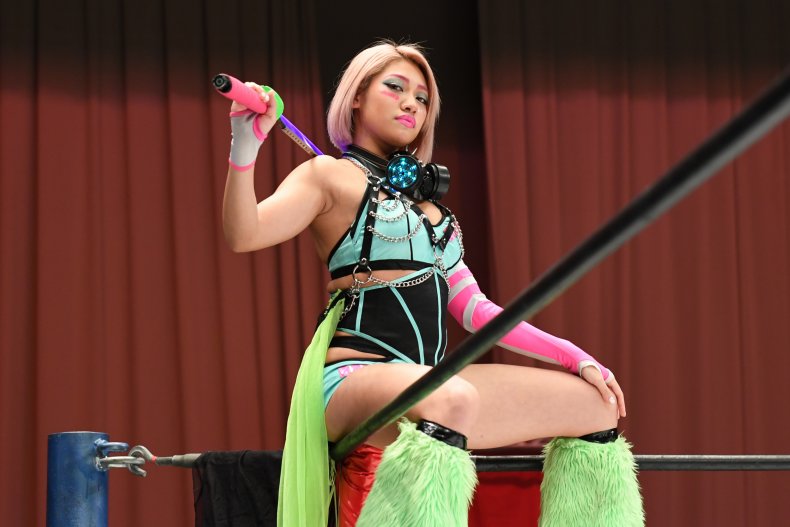 Hana Kimura had "intangible X-factor"
Kimura's wrestling peers and fans mourned the loss of the 22-year-old star Saturday.
Wrestler Jamie Hayter tweeted: "Distraught. I don't even know what to say or feel. Numb. I can't express it. RIP Hana Kimura. Such a wonderful human being. The gaijin helper. All the potential. A beautiful soul. Kind. I just can't even put in to fucking words how upsetting this is. I hope you found peace."
Fellow wrestler Su Yung tweeted: "I will always love and miss you, my friend. You are my little sister. The Swanns send our love and condolences to Hana Kimura, her family, and loved ones. I will never forget you. So much I want to say... my heart is broken."
Kimura is the daughter of veteran Japanese wrestler Kyoko Kimura and made her in-ring debut in 2016. She joined the popular Stardom promotion in March 2019.
The wrestling star has competed around the world including for Ring of Honor in the U.S. and EVE - Riot Grrrls of Wrestling in the U.K.
EVE promoter Dann Read told Newsweek Saturday that Kimura "was a tremendous performer—incredibly gifted and who worked hard."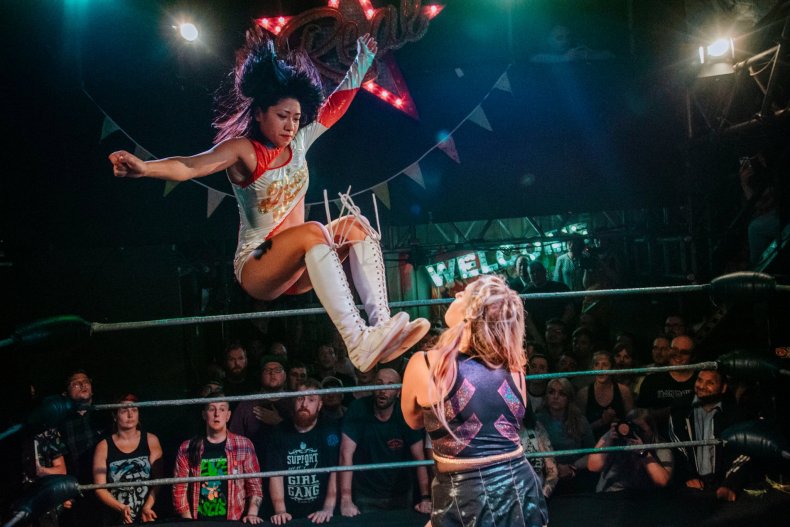 "Hana had this intangible X-factor about her, a natural talent and charisma that you just can't teach," said Read.
"She was a sweet human being who cared about the wellbeing of others and I saw that firsthand.
"We're all in shock and deeply saddened by this tragedy and we're thinking of her mother and the rest of her family and friends, of which she shares many with in our locker room."
If you have thoughts of suicide, confidential help is available for free at the National Suicide Prevention Lifeline. Call 1-800-273-8255. The line is available 24 hours, every day.