Hand Sanitizer Recall Expanded to Include Another Brand Due to Possible Presence of Methanol
The ongoing recall of hand sanitizers added another brand on Thursday because of the possible presence of methanol.
According to the Food and Drug Administration (FDA), AJR Trading issued a voluntary recall on 2,004 units of Advance Hand Sanitizer currently in U.S. distribution. The hand sanitizer is packaged in 480-milliliter bottles at the consumer level, according to the company's recall statement.
"This lot of bio aaa Advance Hand Sanitizer has been tested and meets all appropriate specifications and tests," the recall statement said. "However, in an abundance of caution, these units are being recalled because of possible presence of methanol in other lots of bio aaa Advance Hand Sanitizer."
The statement also notes that while "AJR Trading has not received reports of adverse events related to this recall," the risks of substantial methanol exposure include nausea, vomiting, headache, blurred vision, permanent blindness, seizures, coma, permanent damage to the nervous system or even death.
According to the recall statement, those at high risk include "young children who accidentally ingest them and adolescents and adults who drink these products as an alcohol (ethanol) substitute."
Following the voluntary recall, AJR Trading is notifying customers by phone and email, as well as arranging for refunds and destruction of the product.
"Consumers should contact their physician or healthcare provider if they have experienced any problems that may be related to taking or using this drug product," the recall statement said.
The voluntary recall comes as hundreds of other hand sanitizers have been recalled by the FDA, for a presence of methanol or 1-proponal, as many new hand sanitizers have entered the market amid the coronavirus pandemic.
The FDA has a list of over 150 hand sanitizers that customers are advised not to use.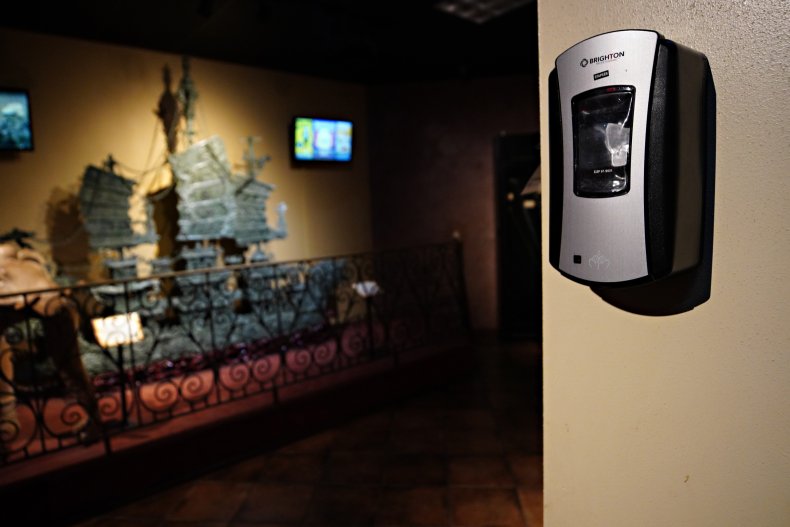 "Methanol is not an acceptable ingredient for hand sanitizers and must not be used due to its toxic effects. FDA's investigation of methanol in certain hand sanitizers is ongoing. The agency will provide additional information as it becomes available," the agency said in a recent statement. "Consumers who have been exposed to hand sanitizer containing methanol and are experiencing symptoms should seek immediate treatment for potential reversal of toxic effects of methanol poisoning."
Instead of using the recalled products, the FDA encourages consumers to wash their hands with soap and water for at least 20 seconds. If soap and water are not readily available, the Centers for Disease Control and Prevention recommends consumers use an alcohol-based hand sanitizer that contains at least 60 percent ethanol (also referred to as ethyl alcohol).
Newsweek reached out to the FDA for comment but did not receive a response in time for publication.