Hand Sanitizers Made in Texas, 3 Other States Now on FDA's Do-Not-Use List
After nearly two months of hand sanitizers made in Mexico getting recalled by the U.S. Food and Drug Administration (FDA), hand sanitizers from four U.S. states and another country were added to the "do-not-use" list.
Texas is the largest state on the list, followed by North Carolina, Georgia and Utah. China is the other country added, according to the FDA.
The newest products have been identified to either contain 1-propanol or methanol, which are prohibited in hand sanitizers. Both are considered "toxic," and methanol has already been found in more than 150 hand sanitizers—all of which are made in Mexico.
Hand sanitizers became a hot commodity as the spreading of COVID-19 during the global pandemic led to fears, shutdowns and more awareness of cleanliness.
The FDA on Wednesday announced that 1-propanol, which can be found in hand sanitizers, can depress the central nervous system. The FDA stated some products are labeled to contain ethanol or isopropyl alcohol, but have tested positive for 1-propanol contamination.
"The agency urges consumers not to use these 1-propanol-contaminated products and has expanded its do-not-use list of hand sanitizers ... that are or may be contaminated with 1-propanol, in addition to other hand sanitizers the agency is urging consumers not to use," the FDA stated.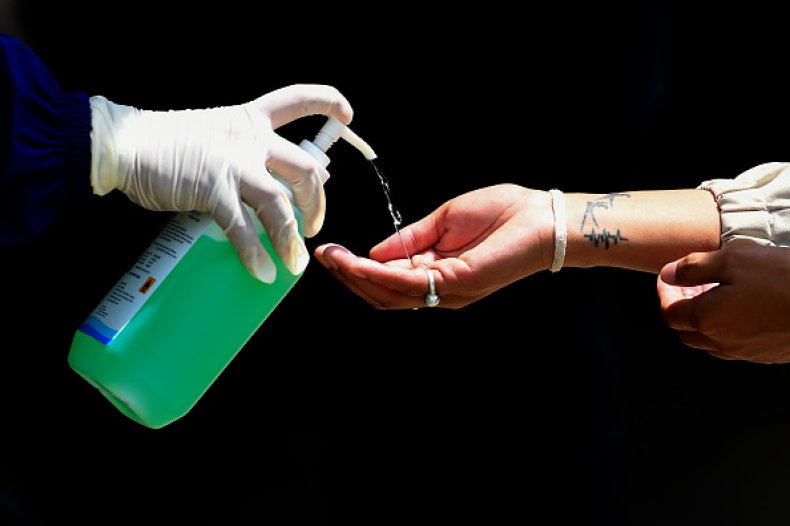 Here is a list of hand sanitizers recalled by the FDA so far because of "toxins" found in them, whether they be 1-propanol or methanol.
And here are the states (and China) that produce hand sanitizers with ingredients the FDA deems Toxic":
Georgia
SkinGuard 24 All-Day Hand Sanitizer — label says it contains methanol
North Carolina
Always Be Clean Hand Sanitizer and Just Hand Sanitizer Single Use Packs — both contain methanol
Texas
UltraCruz Hand Sanitizing Gel Antimicrobial — Does not contain enough ethanol
Utah
Volu-Sol Handrub Sanitizing Solution — Contains methanol
China
Leafree Instant Hand Sanitizer — Labeled to be "Edible Alcohol"
The FDA stated it will continually look into products to ensure safety for those who purchase and use them.
"FDA remains vigilant and will continue to take action when quality issues arise with hand sanitizers," it said. "Additionally, the agency is concerned with false and misleading claims for hand sanitizers, for example that they can provide prolonged protection such as 24-hours against viruses including COVID-19, since there is no evidence to support these claims."
Though hand sanitizer is commonly recommended to help keep your hands clean while in public—or even inside your home—so many of them have been discovered to have methanol, which can be toxic if either ingested or infiltrated wrongly through skin. The introduction of 1-propanol is another way the FDA is warning consumers of the dangers of products on the market.