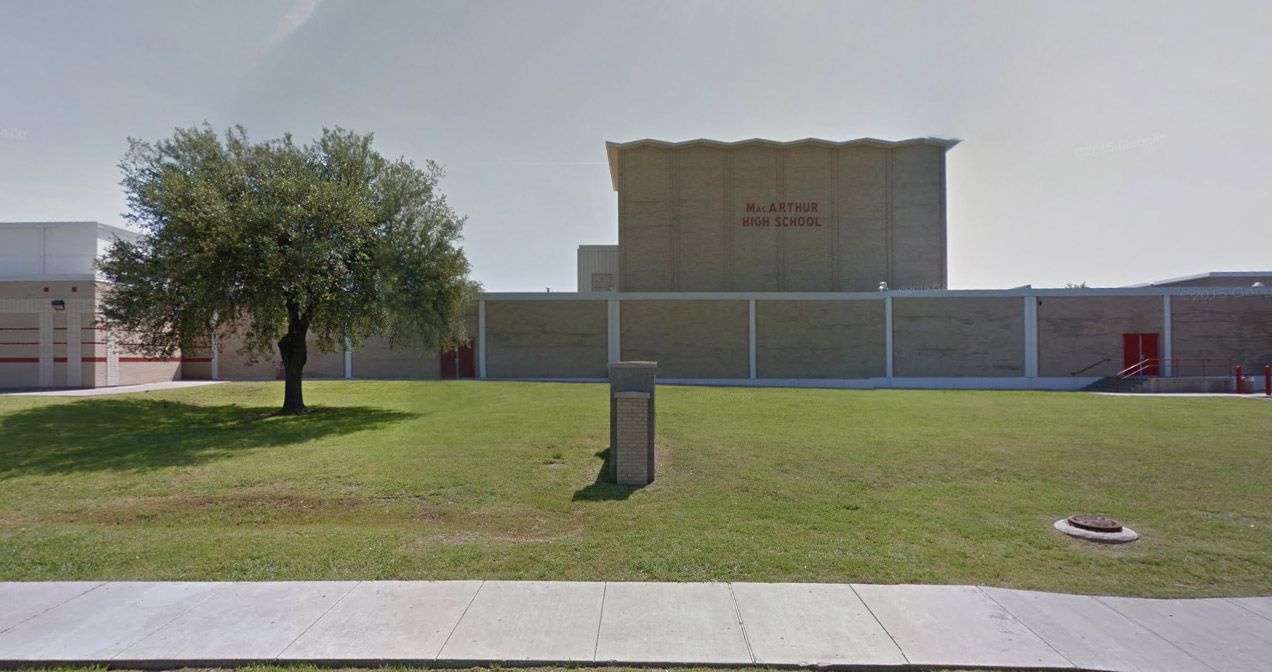 This article first appeared on the Anything Peaceful site.
"None of the teachers know what I can do," said Ahmed Mohamed of Irving, Texas. Does that sound ominous—or does it sound like any gifted 14-year-old reflecting on his public school environment?
Mohamed is a tinkerer. He makes his own radios and repairs his own go-kart. He has a box of circuit boards at the foot of his bed. In middle school, he belonged to the robotics club. But it's a new school year, and Ahmed hasn't yet found a similar niche in high school.
So shortly before bedtime last Sunday, September 13, Ahmed wired a circuit board to a power supply and a digital display, and strapped the result inside a pencil case, hoping to show his engineering teacher what he could do.
Monday morning, his teacher admired Ahmed's homemade clock. It was hardly his most sophisticated project, but more complex no doubt than anything Ahmed's peers were doing on their own.
Ahmed's engineering teacher admired the boy's handiwork but added, "I would advise you not to show any other teachers."
So Ahmed followed the advice and kept the clock in his bag—until another teacher complained that it was beeping during a later lesson, and Ahmed made the mistake of showing her his project after class. She told him it looked like a bomb and refused to return it.
A police officer pulled Ahmed out of his sixth-period class and, after questioning him in a schoolroom full of other cops, took him away in handcuffs.
"We have no information that he claimed it was a bomb," said police spokesman James McLellan. "He kept maintaining it was a clock, but there was no broader explanation."
Why should this kid have to explain a clock?
"It could reasonably be mistaken as a device if left in a bathroom or under a car," according to McLellan. "The concern was, what was this thing built for?"
Because Ahmed is Muslim, and because Irving Mayor Beth Van Duyne made national news over the summer making what have been generally interpreted as anti-Islamic statements, the Council on American-Islamic Relations has taken note. "This all raises a red flag for us: How Irving's government entities are operating in the current climate," said Alia Salem of the council's North Texas chapter.
McLellan insists that "the reaction would have been the same regardless" of the student's skin color, but the council is skeptical. Had a blonde Baptist boy brought a homemade clock to school, we would never have heard anything about it.
But is Ahmed's treatment only a story about anti-Islamic hysteria?
"The concern was," according to the police, "what was this thing built for?"
It was built to tell the time. It was built to impress an engineering teacher. It was built to help a talented boy find a place at his new school where he could fit in.
But it wasn't assigned. It wasn't sanctioned. Like Ahmed himself, the jerry-rigged timepiece doesn't fit the expectations of the local powers that be.
The engineering teacher understood—and he warned Ahmed that no one else would. That tells us everything we need to know about the people responsible for Ahmed's education.
B.K. Marcus is managing editor of the Freeman.