As Georgia Runoff Approaches, Handel and Ossoff Receive Violent Threats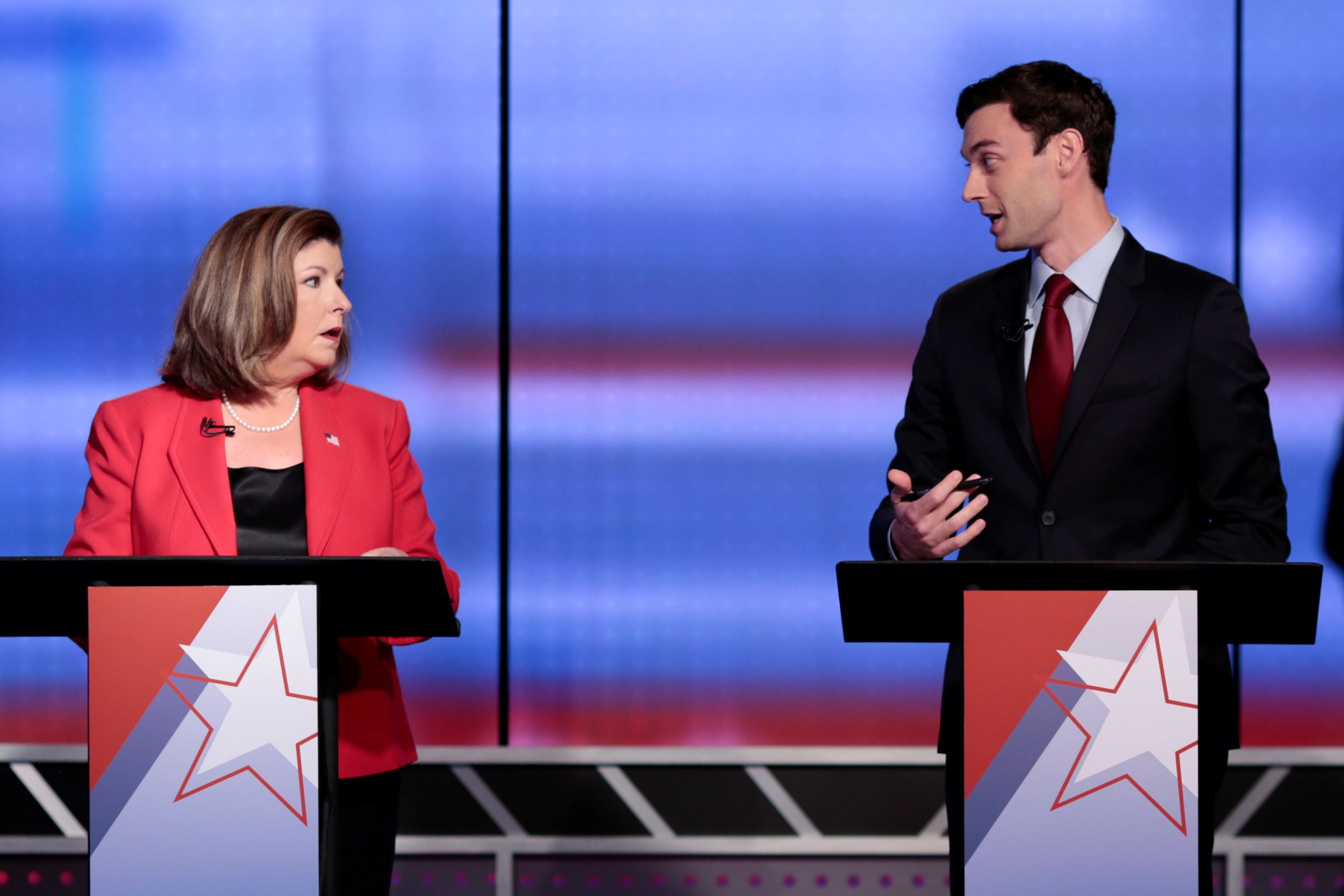 With five days to go, the Georgia congressional seat runoff is getting intense.
Police headed to and cordoned off the streets of Republican candidate Karen Handel's neighborhood in Roswell Thursday after they received a report of a suspicious package, WSB Radio reported. Officers were looking into residents' mailboxes for anything dangerous, and The Atlanta Journal-Constitution reported the FBI was involved.
"This afternoon we had some suspicious packages delivered to our house and to our neighbors," Handel said in a statement to Fox 5 News. "The packages contained threatening letters and a suspicious substance. The police were quickly notified and street is now being blocked off. We will continue to coordinate with law enforcement as necessary."
Handel, 55, is facing off against Democrat Jon Ossoff to represent Georgia's sixth congressional district in Tuesday's runoff. The two candidates are neck-and-neck in the race to replace Tom Price, who spent more than a decade representing the conservative district before being tapped earlier this year to become secretary of health and human services by President Donald Trump.
Ossoff, 30, has also received threats recently: His campaign confirmed to Channel 2 Action News that the candidate hired security guards Thursday.
Lawmakers in Washington were on high alert this week after an Illinois gunman opened fire Wednesday at an early-morning practice for Republicans playing in Thursday's Congressional Baseball Game. Louisiana Representative Steve Scalise, aide Zachary Barth and lobbyist Matt Mika were injured, as were Crystal Griner and David Bailey with the Capitol Police.
The suspect, James T. Hodgkinson, was fatally wounded, and as news of the attack spread, journalists unearthed several strongly worded messages he'd posted on social media. Among them were status updates labeling President Donald Trump a traitor and a comment on Handel, who recently said she opposed the idea of a livable wage in favor of a robust economy with low taxes.
"Republican Bitch Wants People to Work for Slave Wages, when a Livable Wage is the Only Way to Go! Vote Blue, It's Right for You!" Hodgkinson wrote on his Facebook page.
Handel responded to the congressional baseball incident with a statement, saying, "We should not allow our political differences to escalate to violent attacks," according to The Washington Post. Ossoff also condemned the shooting.