Real-Life 'Handmaids' Are Forming a Pro-Choice Resistance Movement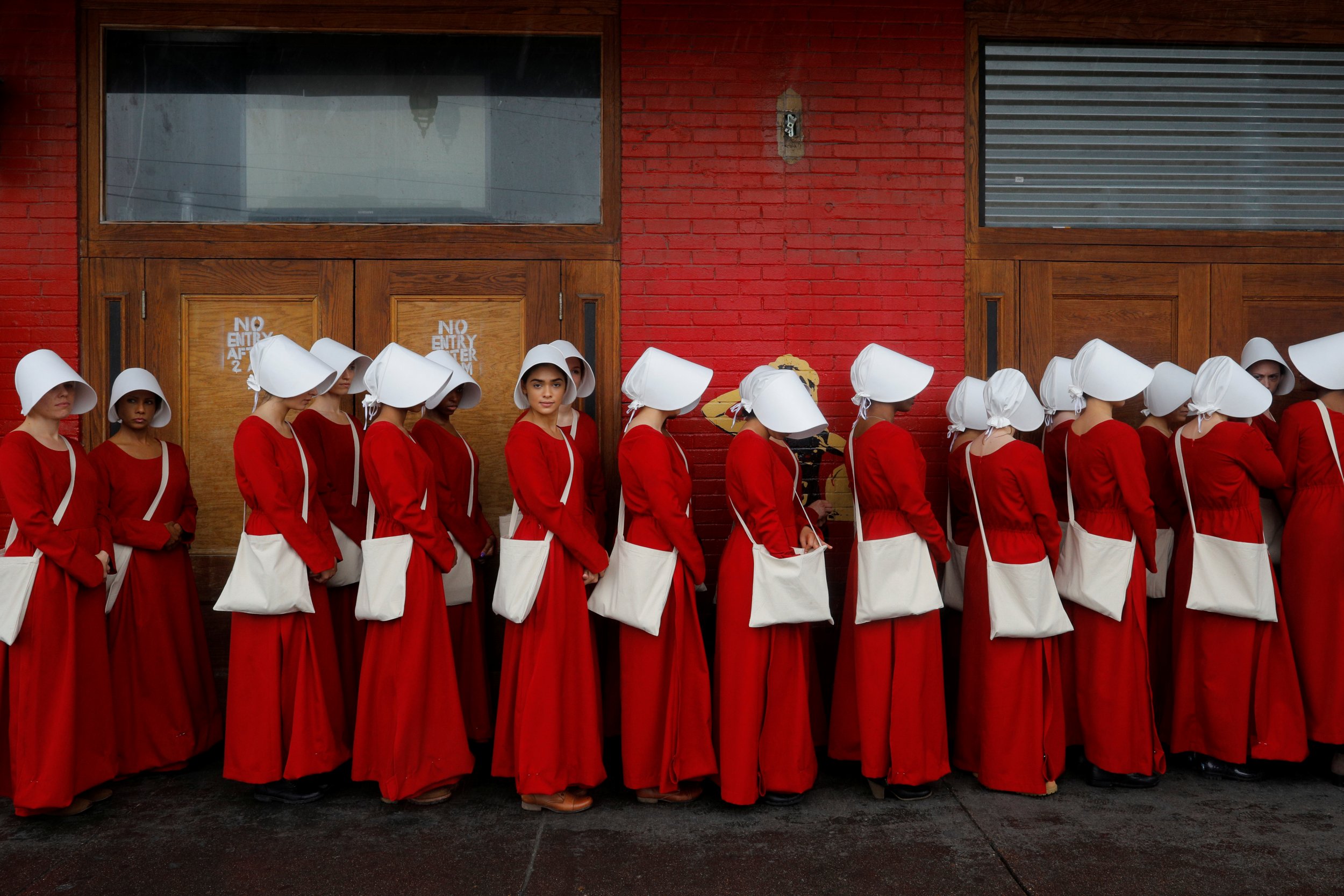 If you happen to see groups of women quietly walking side-by-side in red capes and white bonnets, don't worry: You haven't woken up in some alternative universe reflective of The Handmaid's Tale, Margaret Atwood's novel about a dystopian future where females have no rights whatsoever.
At least, not yet.
Coalitions of women are coming together across the country to protest anti-abortion measures being passed at an accelerated rate in recent months. The movement was first created in March, when NARAL Pro-Choice Texas disrupted the state Senate by flooding the meeting with women dressed as handmaids, who represent the most oppressed figures of society in the fictional story that's recently been adapted into a Hulu original show. Photos from the event immediately went viral, spurring other similar protests and demonstrations with women dressed as characters from the show.
Related: This Is What the War on Abortion Rights Looks Like
Heather Busby, executive director of NARAL Pro-Choice Texas, says the mere presence of handmaids during local political meetings—especially during the passing of anti-abortion measures—has the potential to create noise and backlash in a way loudly protesting in the streets may not be able to.
"Handmaids are very visually striking, and their being at the Capitol when anti-abortion bills are being passed helps drive home the reality that rights and freedoms are being stripped away from us," Busby tells Newsweek. "We see the resurgence in popularity for The Handmaid's Tale as an opportunity to raise awareness and support from more people within the local community."
More than 25 anti-abortion bills have been filed in Texas during the current session, with several House bills coming up for debate on the House floor in the coming weeks. That series of legislation, matched with the new Republican health care bill which some news outlets have said makes being a woman in the U.S. "essentially a pre-existing condition," has caused activists to find unique new ways of speaking out.
The handmaids were back at the Texas Capitol rotunda Tuesday afternoon to protest House Bills 3771, 2962, 1936, 200 and 2858, and to read the real-life stories of women undergoing abortions and what happens when such rights are removed in local regions.
"Everything that is included in that book is something human beings have done to other human beings throughout the course of history," Busby says. "That haunting, dystopian future seems to resonate quite well in this moment."
Real-life handmaids follow the same rules Atwood's oppressed characters abide by in the novel: NARAL sends out directions to activists participating in the events, encouraging them to refrain from creating noise while conservative measures are passed.
"We send out how we want their actions to look," Busby explains, "telling them to walk in pairs, not to speak with each other…just like the book."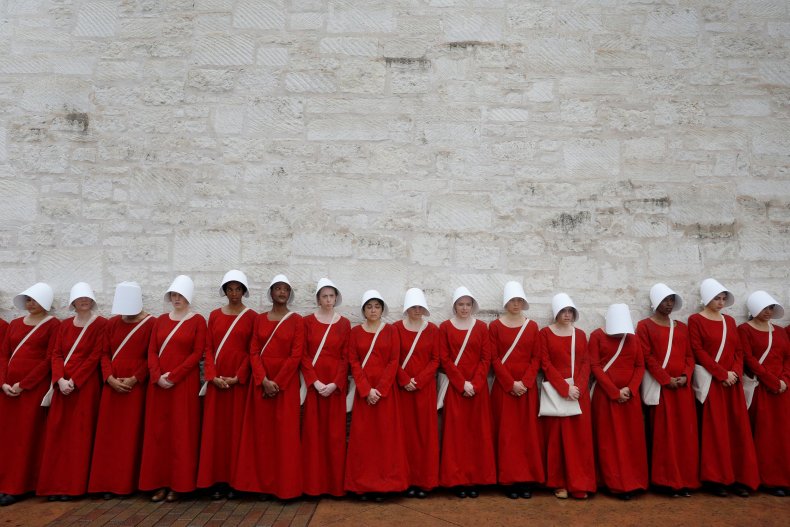 We may not be at the point in this nation where women are instructed to dress a certain way or have their entire freedom taken from them, Busby says, but reproductive rights activists are more concerned than ever that progress on many women's issues is coming to a screeching halt.
Real-life handmaids are simply showing politicians what their votes could one day—in a dystopian and unfortunate future—lead to.