Elisabeth Moss, 'The Handmaid's Tale' and the Power of Celebrities in Scientology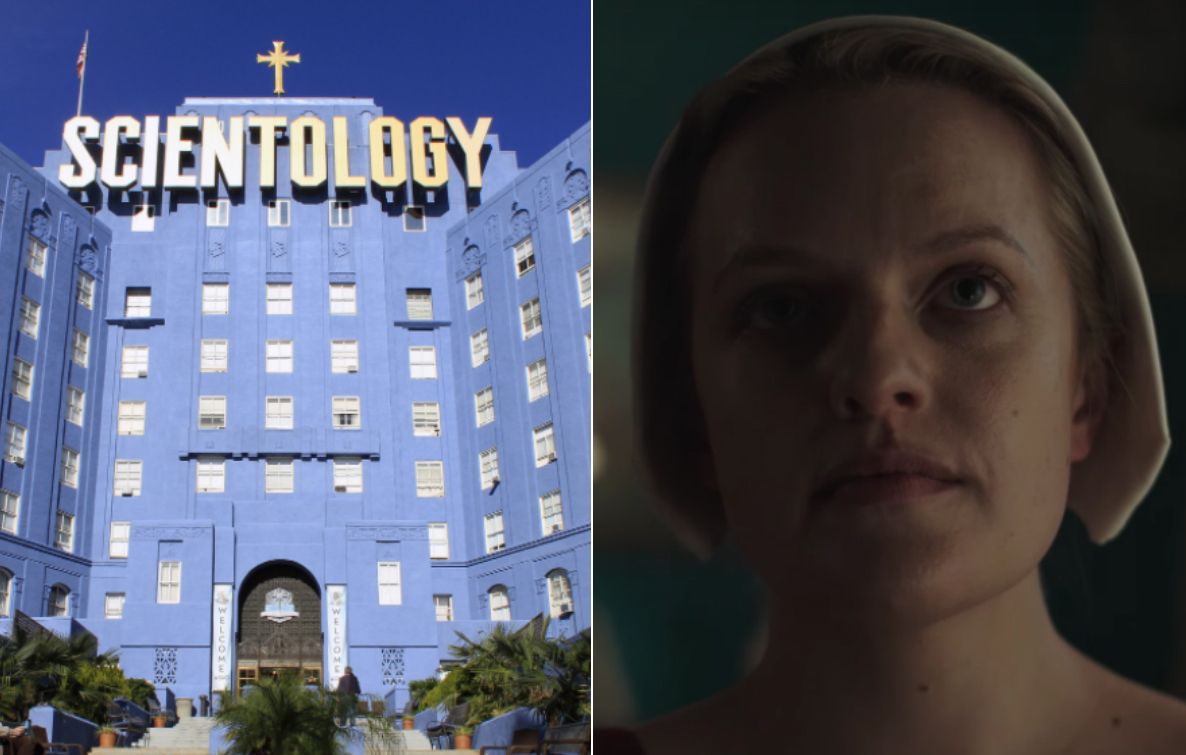 In Hulu's The Handmaid's Tale, Offred and other fertile women cannot walk alone in the United States; they must abide by the stringent ruling of a far-right regime that has taken over what's left of the nation. She dreams of what her life could be like if she managed to successfully escape, leaving behind the followers of a religion that often resembles an oppressive and volatile cult. In actuality, she's complicit in the organization's control and terror over the country, following along with its rules, partaking in the indoctrination of its newest captured members and killing those deemed immoral.
Of course, Offred's plight is only fictional: Elisabeth Moss, who plays the protagonist in Hulu's adaption of the Margaret Atwood novel, doesn't seem to have any of the same struggles as a Scientologist. A member of the controversial church her entire life, the 34-year-old maintains a quiet relationship with Scientology in the public eye and has avoided the topic entirely along her press tour promoting the new show, which released its fourth episode Wednesday night.
Perhaps her church has learned from its mistakes with celebrity proponents, such as Tom Cruise, who was widely mocked after he spread Scientology material from a tent on the set of War of the Worlds and proceeded to speak about his involvement in the church at length across global news networks and with famous TV reporters. But there's something simply too intriguing not to address about Moss's lifelong devotion to Scientology and her new role as a character who resists accepting a regime's ideologies and strict governance as status quo. Scientology has a history of alleged abuses, anti-LGBT practices and unusual requirements to achieving personal salvation, including long hours of interrogation, confession and costly donations, Scientology experts tell Newsweek. A handful of celebrities have fled the church, speaking out against its practices in books, TV series and the HBO documentary Going Clear.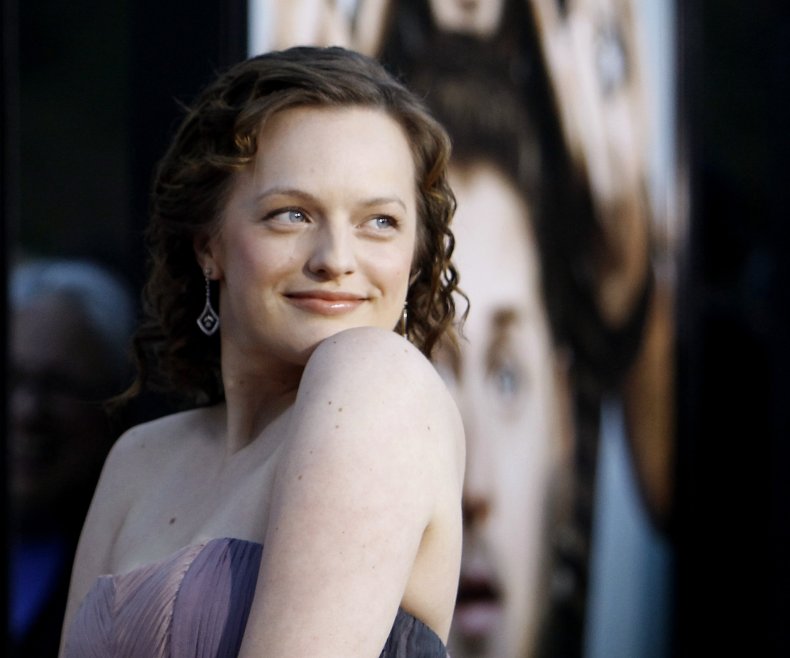 Despite the high-profile defections, the church continues to maintain a long list of celebrity members. Meanwhile, many lifelong Scientologists have chosen to stay despite the backlash, including Moss. That could be because the experiences she and plenty of other famous members have with Scientology are far from that of which her character Offred endures in The Handmaid's Tale.
Related: Challenges and bans of 'The Handmaid's Tale' aren't really just about sex or profanity
The church established "celebrity centers" specifically devoted to catering to famous Scientologists and their needs, while serving as a means of recruiting high-profile followers who create an essence of allure around the new religion, explains Rick Ross, founder of the Cult Education Institute and has been qualified, accepted and testified as an expert witness in court on Scientology. "That was a strategy developed in the early '50s: to target and recruit celebrities to use their notoriety and social power to promote and recruit people into Scientology," he says. "This has been a popular theme for Scientology for decades, to garner attention and thereby draw more people into Scientology while enhancing the intrigue and aura around the church."
While Moss may enjoy some of the top privileges as a high-ranking celebrity member of Scientology, her television character suffers near the bottom of the totem pole in a world characterized by its strength of loyalty to its religion and leaders. Offred and other handmaids are seen as nothing more than pregnancy capsules for the infertile female followers of the regime and their husbands, who engage in sexual ceremonies with them to produce healthy offspring. If a handmaid is found to be infertile or exposed for having negative views of the regime, she's sent to "the colonies," where radioactive waste and other environmental factors will surely cause their demise.
"It's ironic, isn't it?" Ross, tells Newsweek, "that The Handmaid's Tale is often portrayed as a cult-like regime requiring endless devotion and control as a society, and yet Elisabeth Moss, a devoted Scientologist, is the star."
Most fans of the new streaming hit phenomenon will recognize the actress from her work in Mad Men, her loveable moments on late-night television or her typical–California girl presence on Instagram—not her involvement in Scientology. Meanwhile, other famous members of the church have become better known for their controversial roles in the religious system than nearly anything else.
Whereas Cruise has continued to be the face of the Church of Scientology, reaching the upper echelons of the church and regularly appearing with Scientology chairman David Miscavige as the keynote speaker for its various events, other actors such as Leah Remini have since devoted their lives to speaking out against the experiences they faced while involved in the community.
But Moss, who grew up as a follower of the religion since its inception just six decades ago, is in a unique position, as one of the most famous members of the church. Her rise in Hollywood also comes at a time when her church is under intense scrutiny, with critics and supporters alike calling on Moss to either demand changes to the reported controversies within the Scientology community or at least discuss her own experiences within it.
Moss has only provided a slight look at her beliefs as a Scientologist in the media, saying the religion was "grossly misunderstood" before telling New York magazine she is "not going to talk about it anymore."
"It is weird for me to be put in the position where I am like, 'No, I can't. I don't really want to talk about this,'" Moss told The Guardian last year. "You feel kind of like, I am a nice person who likes to talk about stuff. I also get the curiosity. I get the fascination. I become fascinated with things that are none of my business as well. I am just fascinated when someone breaks up with somebody. I want to know all about it. I am very interested in what people are wearing, and all of that kind of thing, but you have a right to your privacy."
"The reason I single out Tom Cruise and other celebrities is that they have a moral responsibility to demand change inside their church—which is committing abuses. And they know about it. it's not a secret," Lawrence Wright, author of Going Clear, said in a 2015 interview about Moss and other celebrities in the church. "They're the ones who have been selling Scientology and are responsible for people coming into the church. Some of those people have been harmed, and I think it's on them to demand change."
Karin Pouw, Scientology's media relations representative, declined to answer any questions about Moss's involvement in the church. "We don't comment on the personal lives of our parishioners or their status in the Church," Pouw tells Newsweek. "Scientology provides the tools to help parishioners and their families cope with life's struggles while building successful, happy lives. It does exactly what it says it does, and helps people find the answers to life they seek."
The church periodically releases publications featuring the involvement of specific followers in certain training sessions and courses it offers on a variety of topics. For now, those serve as the biggest glimpse at Moss the Scientologist rather than Moss the Hollywood it-girl.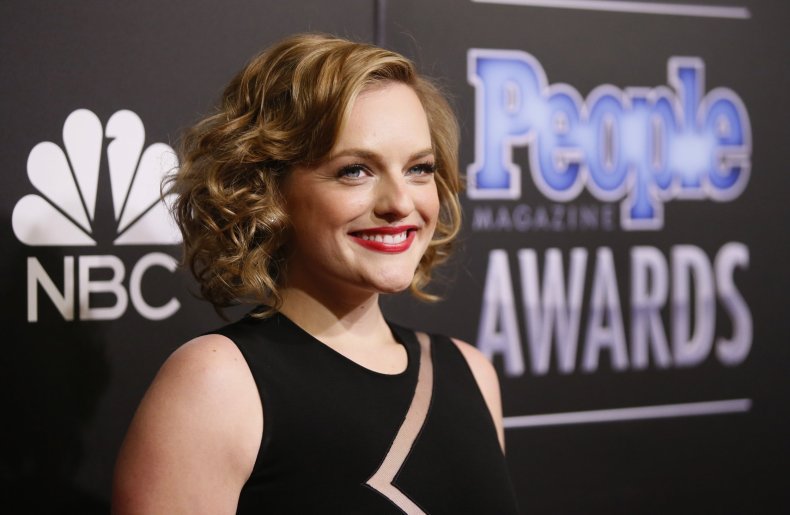 Several sites have previously reported Moss took part in an "Expanded Grade III" course, which a former Scientologist who fled the church described as the theory "that all major life decisions are preceded by some event that one did not easily deal with." But a further look at Scientology's publishing shows Moss has also taken several courses titled "Scientology Drug Rundown," as well as a "Happiness Rundown Auditor Course," which aims to eradicate "any confusions" from a follower's mind "tying him to immorality."
According to author and former Scientologist Claire Headley and investigative reporter Tony Ortega, some questions Scientologists likely face during a private auditing session—in which an official with the church sits across from a follower as they're hooked up to a special device that can allegedly tell whether they're withholding secrets, according to numerous Scientology information sites—include: "Have you ever blackmailed anybody?" "Have you ever practiced homosexuality?" and "Have you ever had intercourse while under the influence of any drugs?"
The courses each cost thousands of dollars, and if a follower is found to be holding back or guilty of immorality, they're forced to fork over thousands more.
When, and if, Moss ever decides to open up about her experiences as a Scientologist, the world will surely gain a more nuanced perspective of the religious system and its practices from a lifelong member. Until then, we're forced to wonder: Like Offred, could there be complicity or resistance in her silence?