'Handmaid's Tale,' 'Henrietta Lacks,' Bill Nye and More Shows and Films to Watch This Week on TV and Streaming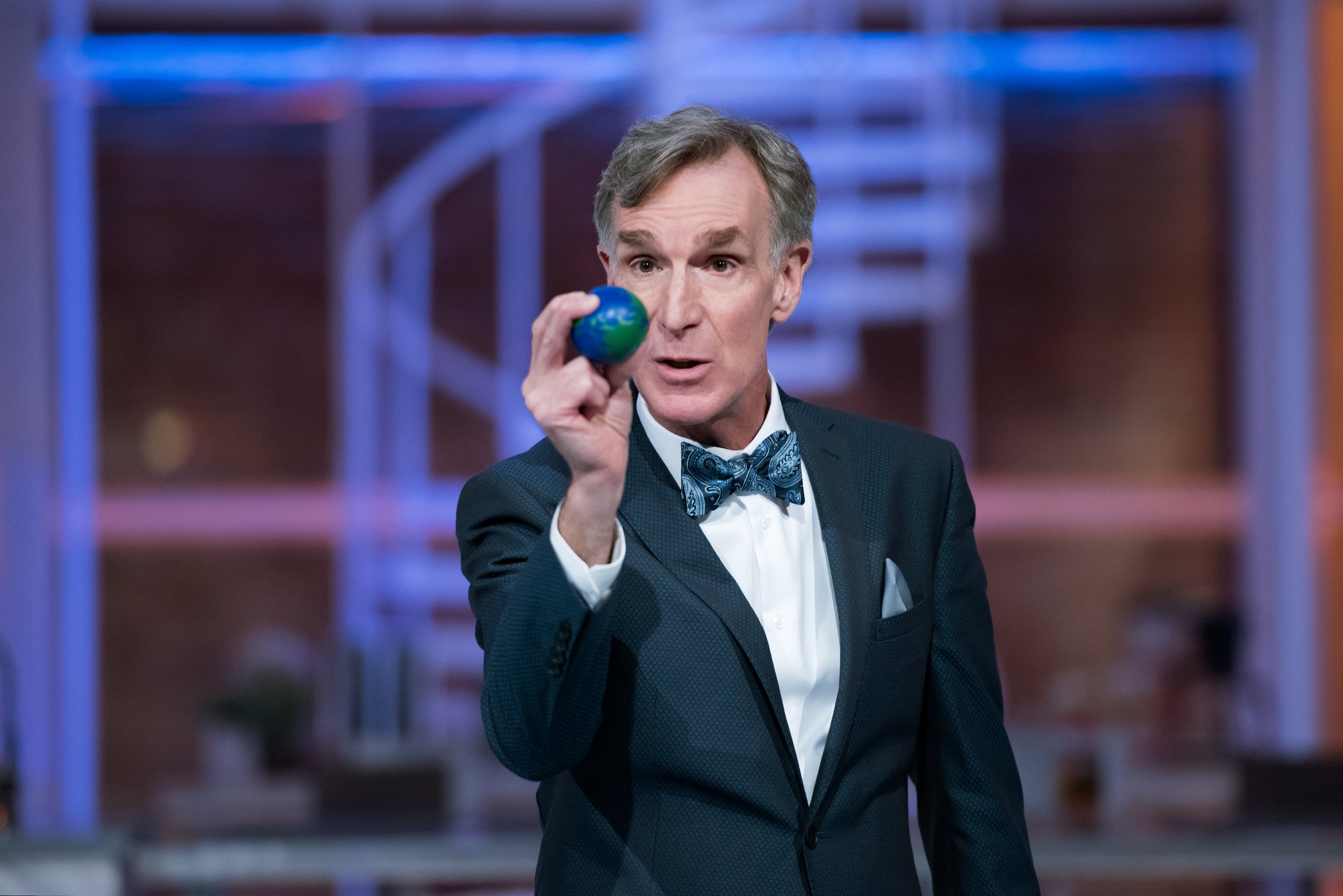 It's a week loaded with highly anticipated new shows and films. Bill Nye returns to the small screen for more science adventures, Oprah Winfrey stars in The Immortal Life of Henrietta Lacks, Elisabeth Moss takes on the central role in The Handmaid's Tale and Sophia Amoruso's story is fodder for the new series Girlboss.
Here are some suggestions:
Bill Nye Saves the World: Season 1 (Netflix, April 21)
The "Science Guy" is back with a brand new series on Netflix, where he promises to take on subjects as diverse as global warming, GMOs, technology, sex and alternative medicine. Nye, who hosted the popular 1990s show, "Bill Nye the Science Guy," and currently serves as CEO of The Planetary Society, is here to "[dispel] myths," "[refute] anti-scientific claims" and "[neutralize] falsehoods." He'll do so with the help of a crew of correspondents and several special guests, including Rachel Bloom, Tim Gunn and Donald Faison.
Girlboss: Season 1 (Netflix, April 21)
Sophia Amoruso's online fashion retail company Nasty Gal filed for bankruptcy this past November and was sold a few months later. Netflix's new series—which was in development long before Nasty Gal took its final plunge and Amoruso stepped away from the venture—is loosely based on her path toward success. Amoruso serves as an executive producer, as does Charlize Theron, who optioned Amoruso's best selling book #GIRLBOSS. The show, writes Amanda Hess in The New York Times, "is riffing off a real-life, flawed, female boss."
Bosch: Season 3 (Amazon, April 21)
Harry Bosch (Titus Welliver) is a "tenacious, jazz-loving homicide detective" at the Los Angeles Police Department, according to Amazon, which has just released the third season of this procedural. The series is based on Michael Connelly's novels; this season looks specifically to The Black Echo and A Darkness More Than Night.
Hot Girls Wanted: Turned On (Netflix, April 21)
This six-part documentary series, produced by Rashida Jones, Jill Bauer and Ronna Gradus as a follow up to the 2015 documentary Hot Girls Wanted, looks closely at many of the ways in which technology, dating and sex interact, whether it's social media, dating app culture, pornography or virtual relationships. "We're always after the bigger story," Bauer told The Miami Herald (where she worked for many years as a journalist). "We know there's a bigger picture here—anthropological, psychological, sociological."
The Immortal Life of Henrietta Lacks (HBO, April 22)
Don't miss the movie adaptation of Rebecca Skloot's bestselling book The Immortal Life of Henrietta Lacks, which has been on The New York Times' list for 188 weeks. Rose Byrne portrays Skloot alongside Oprah Winfrey, who plays Henrietta's daughter Deborah Lacks. Both are after the real story behind Henrietta's cells, which were taken from her without her knowledge or consent and were used to help develop the polio vaccine, cloning, gene mapping and more.
Origins: The Journey of Humankind: Series Premiere (Nat Geo) (Hulu, April 25)
National Geographic's part scripted, part documentary exploration of the making of modern world takes on subjects like medicine, fire, language and transportation. Jason Silva acts as host, taking viewers back to major discoveries to figure out when and "how man became modern." The series incorporates expert commentary and is set to music by John Boswell, also known as Melodysheep
The Handmaid's Tale: Series Premiere (Hulu, April 26)
Margaret Atwood's 1985 dystopian novel follows Offred, who became a handmaid when the United States was violently replaced by the Republic of Gilead. In other words, she is assigned the home of an important Commander and his wife and tasked with trying to conceive a child for them. If she doesn't succeed, she could be sent to the Colonies to clean up nuclear waste. The Handmaid's Tale imagines the erosion of democracy and the sexism that came with it.